06-27-2018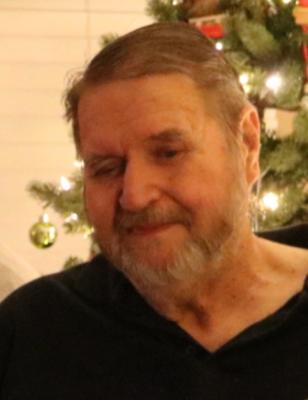 SERVICE SCHEDULE

Mr. James D. Simms, age 70, Jonesborough, passed away Wednesday, June 27, 2018 at Johnson City Medical Center.
Mr. Simms was born in Johnson City and the son of the late Frank & Ruby Blevins Simms. He was also preceded in death by one daughter, Susie Williams, two brothers, Jack Simms and John Simms and one sister, Lillian Penix.
Jim was a loving husband, father, grandfather, great-grandfather and friend.
He was a member of Sulphur Springs Baptist Church.
Survivors include his wife, Betty Jeane McQueen Simms; five children, Charles Keith Simms, Gary Lynn Simms (Wendy), Michael Kenneth Simms (Rhonda), Angel Annett See (Brit) and Lori Lynnette Campbell (Ryan); one brother, Sam Simms (Gail); one sister, Rose Arp; nine grandchildren, four great-grandchildren and several nephews, nieces and cousins.
Funeral services will be conducted 7:00 pm Friday, June 29, 2018 at the Dillow-Taylor Funeral Home with Pastor Jon Reed officiating. The family will receive friends from 5:00-7:00 pm Friday prior to the service.














Would you like to leave an eulogy or condolence for James D. Simms? If so, simply click HERE
EULOGIES & CONDOLENCES
06-28-2018
billy and donna (arp) moyers
Uncle jim was one of a kind. He was always willing to help out anyone in any way that he could.he loved his family and had a strong faith in GOD. He loved to laugh and make people laugh. He is a good man and will be truly missed, and he will always remain in our hearts. He now is in heaven with his parents and I can see him with dad (ray arp ) playing cards just like the good ole days. We love you dearly uncle jim and it will.not.be.a goodbye its til we see you again at heaven's gate. I know you will be there welcoming us with.open arms... we love you Billy and donna moyers Jessica, jasmine, b.j.
06-28-2018
Frank Arp
Jim had a ready smile for everyone he came in contact with. Through the years, he has touched so many lives, family and friends alike, with his kindness, caring, loving and peaceful nature. During my boyhood years he was inspirational in teaching me how to fish (and with a cane pole), shoot (still can't hit the broad side of a barn though - must had missed that lesson), among many other life altering lessons. I may have lost a great uncle, but I am certain he is now in the hands of our great redeemer, our Lord and Savior. Since I can't be with you today I would like to leave you with a poem that is so fitting... God saw you getting tired And a cure was not meant to be. So he put his arms around you And whispered 'Come to Me'. With tearful eyes we watched you As we saw you pass away. Although we loved you deeply, Your Golden Heart stopped beating, Hard working hands at rest. God broke our hearts to prove to us. He only takes the best. Those we love remain with us For love itself lives on, And cherished memories never fade Even though a loved one is gone, Those we love can never be More than a thought apart, For as long as there is memory, They'll live on in the heart. By Florence Otokito (Mrs, Nee Rapu) Frank Arp
06-27-2018
Joanne Tillman
Angela, I am so sorry for your loss. I am thinking of you and your family during this very difficult time.
Dillow-Taylor is a third generation family-owned business...established in 1929
---
Dillow-Taylor Funeral Home and Cremation Services
P.O. Box 98, Highway 11-E, Jonesborough, Tennessee 37659
Office: 423.753.3821 Fax: 423.753.7409

Hours of Operation:
Monday - Saturday: 8am - 5pm
Sunday: 12pm - 4pm
---