06-13-2018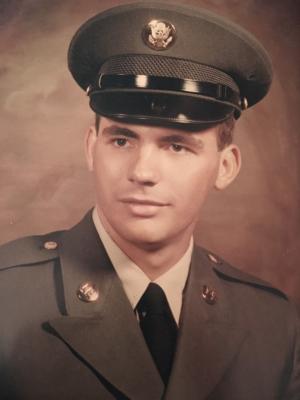 SERVICE SCHEDULE

JONESBOROUGH, TN – Robert (Bob) R. Bernabei formerly of Ladd, IL and Fort Myers, FL passed away
Wednesday, June 13, 2018 in his home.
Born July 7, 1943 in Spring Valley and raised in Dalzell, he married Nancy Koenen on December 15, 1967
in Ladd. She survives.
He graduated from St. Bede Academy (class of 1961) and served in the Army for 2 years in Germany as a
Corporal in the Military Police. His passions were driving a semi‐truck, going RVing with his family and
woodworking. He retired from the Teamsters in 2000 and loved helping Denton Farms with the fall
harvest every year since as well as being a working partner of a home repair business for 10 years with
his son‐in‐law in Florida before moving to Tennessee.
He is survived by his daughter Carrie (Todd) Daines of Jonesborough, TN, sister Patricia (Richard)
Croissant, brothers Richard (Shirley) Bernabei and David (Vonda) Bernabei, mother‐in‐law Ann Koenen,
brother‐in‐law William J (Mary Beth) Koenen, nieces, nephews and a grand‐dog Sedona.
Preceded in death by his father, Louis, mother, Mildred and father‐in‐law, William Koenen.
He will be honored in a small private service in the fall in Illinois by the American Legion. Memorials
may be directed to the family.



Would you like to leave an eulogy or condolence for Robert (Bob) Bernabei? If so, simply click HERE
EULOGIES & CONDOLENCES
06-25-2018
Harry and Yvonne Volant
SO SORRY FOR YOUR LOSS.
06-24-2018
Joann Helm Zimmerman
We are so sorry for your loss. Bob was a great guy, he will be missed. Sending prayers and hugs. Joann and Keith
06-23-2018
Carrie , Doug and Justin Brown
Sending all our love and prayers to you all. Bob was a great man and we will always remember each and every special touch he did for us over the years. His heart was so loving and always there for us like a father would be for their kids. We will hold onto all the great memories we had with him. Love and miss you all Nancy,Carrie and Todd..
06-23-2018
Mike Flaherty
My condolences Nancy.Bob was highly respected and admired by me and everyone. Sorry to hear this.
06-23-2018
Bobby & Jackie
Nancy and family, it doesn't seem possible that's Bob's gone, we knew him for such a short time but miss him also.
06-23-2018
Bobby & Jackie
Nancy and family, it doesn't seem possible that's Bob's gone, we knew him for such a short time but miss him also.
06-23-2018
Ray and Julia Biagioni
Nancy , Was s sorry when I read this in paper. Ray and I want you to know we remember all the good times camping. Will say prayers when we go to mass today. Will see you in the fall, and again so very sorry. for you and yours. Ray and Julia.
06-22-2018
Teryl VOLANT-Destri
Nancy and Family you have my deepest sympathy. So sorry for your loss
06-21-2018
Jim Theodore
My condolences to Bob's family on the occasion of his recent passing. We were classmates at Dalzell Grade School and I remember Bob as a nice guy. May he rest in peace.
Dillow-Taylor is a third generation family-owned business...established in 1929
---
Dillow-Taylor Funeral Home and Cremation Services
P.O. Box 98, Highway 11-E, Jonesborough, Tennessee 37659
Office: 423.753.3821 Fax: 423.753.7409

Hours of Operation:
Monday - Saturday: 8am - 5pm
Sunday: 12pm - 4pm
---