07-11-2018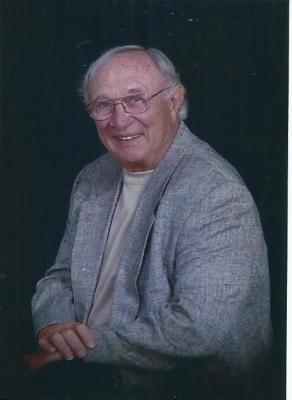 SERVICE SCHEDULE

James A. "Jim" Fox, age 84, joined our Heavenly Father on Father's Day, June 17, 2018 at James H. Quillen VA Medical Center in Johnson City, TN. He was the first son of Lawrence A. and Agnes Walters Fox, Greeneville, TN.

He graduated from Greeneville High School in 1951 and enrolled in Milligan College, where he studied physical education.

At the end of the Korean Conflict in 1954, Jim enlisted in the Army and served in Germany. He received an early discharge in June, 1956, which allowed him to continue his studies at Milligan College in the fall and facilitated his graduating with a Bachelor of Arts degree in the Spring, 1957. Ultimately, Jim earned his Master's degree from ETSU with a major in Guidance and Counseling.

Jim was always known as a "man's man" and was respected for his athletic knowledge and skills. While at Milligan College, he lettered in baseball, basketball, tennis and track & field. He continued his passion for the diamond by playing "cow-pasture ball" and semi-pro baseball as a catcher and switch-hitter through his 30's. When his knees gave out pitching slow and fast pitch softball, as well as playing golf, became passions and provided him opportunities to continue competing for many years. This included winning the Tennessee Senior Olympic Golf Tournament that provided him an opportunity to represent his home state at the National Tournament. Continuing his love of sports, Jim enjoyed a long career as an official for multiple associations in multiple states for both high school and college football & basketball. Some of his favorite stories are related to his umpiring softball at Carver Park. His induction into Carver's Wall of Fame was an honor he treasured. Jim took great pride in the athletic success of his son and grandsons as a continuation of his competitive nature.

Jim's work history was as varied as his athletic endeavors. He was a teacher and basketball coach for Washington County, TN schools. He established the Guidance Department for McMinn County High School, Athens, TN. He was employed by the Tennessee Department of Education as the first Vocational Rehabilitation Counselor for the Intellectually Challenged and received The Governor's Award for his successful client placements. He worked as the Personnel Manager for Gordon's Manufacturing Company where he discovered a love for woodworking. Today, many family and friends enjoy the fruit of those labors. Jim worked as the Vocational Rehabilitation Counselor for the first Alcoholic Treatment Unit at Mountain Home. After deciding to enter the Administration Training Program, of the VA system, he became a Chief of Volunteer Services and Public Relations. After beginning his first assignment he declared that he had found his "niche". He always had a fond rapport with the men and women who shared his calling for serving hospitalized veterans and their families. Jim retired in 1995 from this position after superior performances at VA hospitals in Amarillo, TX, Elsmere, DE, Asheville, NC, Amherst, MA and Mountain Home, TN.

Jim was preceded in death by his parents and only brother, Charley Wayne Fox.

His survivors include wife of 60 years, Delores Glass Fox; son, Mark (Beth) Fox; daughter, Jama (Scott) Reagan; grandchildren, Benjamin (Katie) Fox, Meredith (Jack) Dunn, Shannah Reagan, Jameson Reagan; great-granddaughter, Kinsley Fox; sisters-in-law, Janice Ruth Cox and Diane Fox; nieces; Cindy (Kathy) Cox and Maggie Fox; nephews; Keith (Sarah) Cox, Chris (Jennifer) Cox and Charles (Shari) Fox; grandnieces and nephews, Mozelle and Eli Cox, Jordan and Samantha Millern, and Payton Fox.

Jim will be remembered during a Praise and Worship Service on Saturday, July 14, 2018 at 5:00 pm at Boones Creek Christian Church, 305 Christian Church Road, Johnson City, TN. A reception will follow immediately after the service for family and friends featuring some of Jim's favorite snack foods.

In lieu of flowers, the family suggests that donations be made in Jim's memory to East Tennessee Christian Home & Academy, P.O. Box 1147, Elizabethton, TN 37644. The family feels blessed by the compassionate caregivers who assisted during Jim's final days and the many kind deeds, visits, cards, and prayers by caring friends and neighbors.



Would you like to leave an eulogy or condolence for James A. Fox? If so, simply click HERE
EULOGIES & CONDOLENCES
07-23-2018
David Bombelli
Jim Fox was a fine man who lived a good life. Delores you are in my thoughts. I love you, David Bombelli
07-16-2018
Craig and Meg Farmer
Dear Mark and family, You are in our hearts and prayers. Deepest sympathies.
06-29-2018
The Charlton Family and Judy Foster
We send our deepest sympathy. Jim was very special to Calan and Christopher. He was an exemplary Elder at Central Christian Church. Praying for peace and strength.
06-26-2018
Sara Stone
Delores and family, I am so sorry to hear of Jim's passing. A good and faithful servant. You all are in my prayers.
06-25-2018
Hanneken Family
Please know you are in our thoughts and prayers. We pray God will provide peace and comfort during this difficult time. Jim was always one of our favorites!!!! Chip, Leslie, Jobe and Eli
06-25-2018
Hanneken Family
Please know you are in our thoughts and prayers. We pray God will provide peace and comfort during this difficult time. Jim was always one of our favorites!!!! Chip, Leslie, Jobe and Eli
06-19-2018
Larry and Vicki Warkoczeski
Mark and family, Please accept our deepest sympathy in the loss of your father. Praying that God's grace and your warm memories will bring you comfort.
06-19-2018
Brenda B Duke
Mrs. Fox and family, so sorry for your loss. Mr Fox was a sweet man. May God give you peace and strength during this time and days ahead. Thank you for having me in your home to help Mr. Fox. God Bless you Mrs. Fox and your family. Love you sweet lady. Brenda Duke and family. Caregiver at Home Instead Senior Care. Prayers