06-04-2018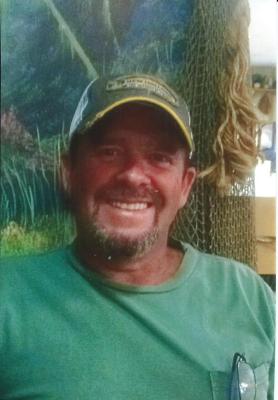 SERVICE SCHEDULE

Nathan William Troutman, 59, Jonesborough, went home to the Lord on Monday, June 4, 2018 at home surrounded by loved ones after a hard-fought battle with cancer.

Nathan was also known as "The Man of Steel", "The Bandit", "Lil Crook", "Weasel", "Lil Haney", and many others. :) Nathan was a one of a kind, had a nothing can stop me attitude, can fix anything, never knew a stranger- man of God. He was a family man- a wonderful father, papaw, brother, son, and friend.

Nathan was a Washington County native and the son of the late Dallas and Emogene Troutman.

Nathan was employed by Aerojet for over 15 years. He loved a good deal, the Flea Market, farming, joking around, hunting, fishing, and spending time with friends & family. He never missed an opportunity to smile or to play a joke or pester friends and family.

In addition to his parents, he was preceded in death by brother-in-law Jackie Broyles, nephews Tony Strickland II and Justin Laws.

Nathan is survived by son Jonathan Troutman (Elizabeth) and daughter Heather Mitchell all of Jonesborough. 3 grandchildren, Gracie Mitchell, Nathaniel and Abigail Troutman. Siblings-Gail, Glinda, Stevie, Nona, and Debbie; and several nieces and nephews.

Funeral services will be conducted 7:00 pm Friday, June 8, 2018 at Dillow-Taylor Funeral Home with Rev. Daryl Blair officiating. The family will receive friends from 4:00-7:00 pm Friday prior to the service.

Graveside services will be conducted 10:00 am Saturday, June 9, 2018 at Fairview Cemetery.

Pallbearers are Toby Crain, Ricky Laws, David Martin, Bill Britton, Rocky Collins, and Harry Cole Sr.

The family would like to say an extended thank you to Dr. Keith Cook, Nurse Alisha, and staff, Ballad Home Hospice, and the Cancer Treatment Center of America-Atlanta, GA.




Would you like to leave an eulogy or condolence for Nathan William Troutman? If so, simply click HERE
EULOGIES & CONDOLENCES
06-08-2018
Chris & Carl Mowery
Nathan will certainly be missed by many. Sending our deepest condolences, prayers and love to Heather,Johnny and family.
06-08-2018
Chris & Carl Mowery
Nathan will certainly be missed by many. Sending our deepest condolences, prayers and love to Heather,Johnny and family.
06-08-2018
Wilma Blankenship
My thoughts and prayers and with your family during this time.
06-07-2018
Evelyn Story
Elaine, Gail and family, continued prayers for your family! May God and many memories carry you through this difficult time.
06-07-2018
Gary Sanders
so sorry for your loss, my thoughts are with your family during this difficult time. Nathan was a great guy and he will be missed.
06-07-2018
Louann O'Dell and Byron O'Dell
Prayers are with your family during this time. Prayers for peace and healing. Hold on to the good memories of a dear family member.
06-06-2018
Mary Anne Gilbert-Smitherman
My thoughts and prayers are with each of you during this very difficult time.
06-06-2018
Delores and Skip Underwood
Nona and Michael and all the family Skip and I sending our prayers to you and all the family . Praying that God will always give you comfort and strength in knowing he is with your mom and Jesus . Love you all .
06-06-2018
Gail Broyles
My dearest brother. You will be missed more than words can ever explain. I am so proud of you. You were one of the bravest and most fearless men I have ever known. Your memory will be cherished in my heart for as long as I live. Save me a seat in heaven. Your big sister forever.
06-06-2018
Heatherly Sifford
Johnny, So sorry to hear about the loss of your dad. You and your family are in my thoughts and prayers. I pray for god's grace and peace at this difficult time. May the memories you have of your dad bring you comfort in the days ahead. Heatherly
06-06-2018
Peggy Thomas
Johnny, so sorry to hear about your dad. I know how very close you were to him and I know that you will always miss him. Just treasure your memories and know that my thoughts and prayers are with you and your family. Peggy
Dillow-Taylor is a third generation family-owned business...established in 1929
---
Dillow-Taylor Funeral Home and Cremation Services
P.O. Box 98, Highway 11-E, Jonesborough, Tennessee 37659
Office: 423.753.3821 Fax: 423.753.7409

Hours of Operation:
Monday - Saturday: 8am - 5pm
Sunday: 12pm - 4pm
---