05-13-2018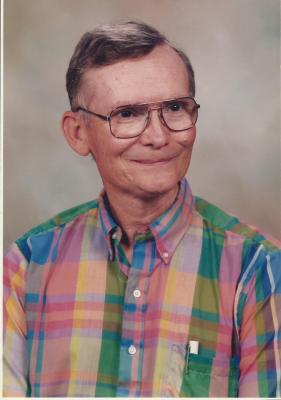 SERVICE SCHEDULE

Mr. Sheridan E. Ferguson, age 77, Jonesborough, passed away peacefully at home on Sunday, May 13, 2018.
Mr. Ferguson was born in Washington County the son of the late Harry and Louise Williams Ferguson.
Sheridan taught school 35 years in the Washington County School system. He was honored with teacher of the year on 2 occasions and Who's Who.
Survived by his wife of 50 years Elizabeth Jackson Ferguson, son David and wife Sarah Ferguson and favorite granddaughter Madison, a sister Donna Boyd, husband Fred, also 3 "sisters" who loved him very much, Darlene, Lynda, and Marylou, a second son Chip Jenkins and numerous nieces and nephews.
A Gathering of friends and family will be at Jackson Park Church of the Brethren on Wednesday, May 16, 2018 from 5 till 8 pm, (Wear your brightest colored clothes). Graveside services will be at a later date.
In lieu of flowers spend your time and money with family and friends.



EULOGIES & CONDOLENCES
05-28-2018
Jenny Deakins Sells
What a blessing this sweet man will always be to me! He will forever hold a special place in my heart, having him for a teacher is a memory I'll forver hold dear. He would always keep a check on me and he recognized my potential. Rest with GOD! I love you.
05-22-2018
Heather Garland-Sansbury
Mr. Ferguson was my History teacher in 6th grade at JMS. His class was always so much fun. He was a sweet man and a great teacher. He will be missed!
05-18-2018
Jake and Linda Perkins
Our condolences to Sheridan's family.
05-17-2018
Kathy Edwards (Astaneh)
Mr. Ferguson was my 6th grade teacher. He taught me to believe in myself through all the wonderful math games and Saturday classes we attended due to snow. Our class won the trophy playing as Ferguson's Furies Baseball Team that year. So many wonderful memories of this brilliant man. My prayers to his family along with a heart felt gratitude for the many years they shared his with the Washington County School System.
05-16-2018
Richard Trent
Mr. Ferguson was my favorite teacher. He was my teacher in 6th grade at JMS. He was able to make learning fun and was a source of encouragement and inspiration. A very great man. My condolences to the family.
05-16-2018
Beverly Stevens
Mr. Ferguson was a Window to the West for his Students at Asbury Elementary School with his slide shows and his stories about places he had traveled. He taught me to read a road map that was something I used many, many times since 1968 and 68. He was a wonderful teacher and role model for all his students. I still brag on him and all he taught me today .
05-15-2018
Shona Feathers Stoots
Mr. Ferguson, was my teacher at JMS. He was always kind and patient. I have thought of him often over the past years. I send my deepest sympathy for your family. May the Lord bless and comfort you.
05-15-2018
Lidy and Marie Wyatt
Sheridan was truly a good person and will be missed by everyone who knew and loved him. May God be with you during these difficult times.
05-15-2018
Daniel Brown
He was one of my favorite teachers I ever had. He made Social Studies interesting. You all will be in my thoughts and prayers now and in the days ahead!
05-15-2018
Lynn Haren
Mr. Ferguson was a wonderful Christian man and an outstanding teacher dearly loved and respected by his students. He was such a blessing and friend to all of us who taught with him at JMS. What a privilege it is to have known Sheridan Ferguson! David, prayers are with you and your family. May God give all of you the peace only He can provide.
05-15-2018
Sherill and Saundra Howell
We are so sorry to learn of Sheridans passing. He was such a kind, sweet man. Elizabeth, David and family may God give you peace and comfort. Ours thoughts and prayers will be with you in the coming days
05-15-2018
Joe Royston
Mr. Ferguson was my Tennessee History teacher at Asbury Elementary school 48 years ago. I still fondly remember him all these years later.
05-15-2018
Karen Lones
I met this wonderful man for the first time during Madison birthday party. He was one of the sweetest men I have ever met. Thoughts and prayers are with his family. Wishing you all comfort and peace in days ahead.
05-15-2018
The Weavers
We are so very sorry for your loss. Mr. Ferguson was a dear man and teacher, never to be forgotten. Psalm 34:18 assures us that God "is near to those that are broken at heart; and those who are crushed in spirit he saves." We pray that you find comfort in knowing that our loving God looks forward, as much as we do, to reuniting us with our loved ones. (Job 14:14, 15)
05-14-2018
Darlene
Sheridan was a remarkable man. Truly an inspiration to all of us. Will miss him so very much. Love to the family.
05-14-2018
Chris Stevens
Mr. Ferguson was one of my favorite teachers at JMS. He always took the time to help us understand the lessons and he made school fun. God must have needed a great teacher in heaven. God speed sir!
05-14-2018
J.Shannon Zukas
Mr.Ferguson was an awesome teacher,Friend and most of all a man of faith. It was an honor to attend Valley View with him...No matter his health,there was a smile and warm hand shake.He made me want to aspire to be a better Christian,friend and most of all a compassionate man..
05-14-2018
Andy Jackson
He certainly was a remarkable teacher, loved those history lessons, loved those hikes, and those times together at family gatherings.