05-13-2018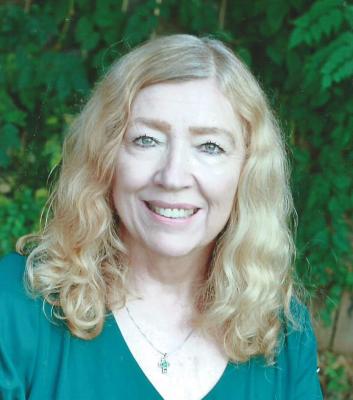 SERVICE SCHEDULE

Dr. Gloryann E. Hall (Mossage) of Blountville, Tennessee passed away peacefully in her home on Sunday, May 13, 2018 surrounded by her family. She was 69 years old. Gloryann was born on a farm in Long Grove, Iowa to parents Peter Thomas and Winnifred Cecilia (Nugent) Mossage on September 21, 1948. She graduated from North Scott High School, Eldridge Iowa. She earned a Biology Degree from the University of Iowa in 1972 and in 1982 the Doctor of Chiropractic Degree from Palmer College of Chiropractic.
Gloryann enjoyed her free-time raising and riding horses. She also enjoyed raising husky dogs. She enjoyed western line dancing, and genealogy research. She loved being a chiropractor and caring for patients. She was an excellent seamstress and loved tooling leather. She always found the good in people and was a friend to all.
She was preceded in death by her husband Jack Hall, her parents and two brothers, one niece and one nephew.
She is survived by her daughter Kristin (Douglas) Kohler, Parkland, Florida and two sons National Guardsmen/RN Joshua (Ashley) Hall, Kingsport, Tennessee and Army Captain/RN Jarrod (Lauren) Hall, San Antonio, Texas; three brothers, James (Aida) Mossage, Henderson, Nevada, Thomas (Judy) Mossage, Parkview, Iowa and Jerry (Debra) Mausich, Waucoma, Iowa and one sister, Barbara (Jesse) Cordero, Blue Grass, Iowa; eight grandsons, Ian Hall, Hudson Kohler, Gabriel McKay, Gavin Kohler, Jacob Hall, Matthew Hall, Daniel Hall, Colton Hall.
The family would like to extend appreciation and gratitude to the staff of Caris Healthcare for their warm-hearted care.
Services will be held at Celebration Church, 429 Shipley Ferry Road, Blountville, Tennessee 37617 on May 16, 2018. Visitation will be from 3 to 5 pm followed by a Christian memorial and dinner. Flowers and memorials may be sent to the church. Mrs. Hall will be laid to rest alongside her family at Calvary Cemetery in Grand Mound, Iowa.


Would you like to leave an eulogy or condolence for Dr. Gloryann E. Hall? If so, simply click HERE
EULOGIES & CONDOLENCES
05-20-2018
Kay (Nugent) Grillot
Our prayers and sympathy go out to Gloryann's family. I have many fond memories of spending time with Gloryann, especially riding horses. We corresponded over the years, the old fashioned way, via letters. She always sent a humorous St. Patrick's Day card. Gloryann piqued my interest in our Irish family history. She had such a warm, encouraging way about her. I will miss her dearly. Rest in peace dear cousin, Kay (Nugent) Grillot
05-15-2018
The Weavers
We are so very sorry for your loss. "May our Lord Jesus Christ himself and God our Father, who loved us and gave everlasting comfort and good hope...comfort your hearts and make you firm."​—2 Thess. 2:16, 17
05-15-2018
Cynthia Reynolds,DC.
Gloyann was a lovely lady who loved her horses as I do.May she Rest In Peace.
05-15-2018
Randall Manis
I worked with Gloryann at Friendship Ambulance Service and it is sad to hear of her passing. Gloryann was a very kind and sweet person. Praying for the family.
05-15-2018
Saundra Howell. RN
Gloryann attended our yearly Emergency Nurses Conference in Jonesborough sponsored by Appalachian Chapter ENA I am the Treasurer of that group. I am so sorry to hear of her passing. She told me last year she had been sick. She always was so pleasant and had a smile on her face. We will miss her. Prayers of peace and comfort for her family. May God bless each of you
05-15-2018
Barbara & Jesse Cordero
Duerme con los Angeles. "Sleep with the Angels." Peace and Love Beautiful Sister, Barbara & Jesse Cordero
05-15-2018
Donna Newberry
My dear dear friend. I miss you already. Were it laundry day, I could wash clothes with my tears. God has left a deep void in my life when he took you. Dance for me in Heaven and I will dance for you down here
05-15-2018
Gail (Bein) Harmsen
I am so sorry for your loss. My family was good friends with the Mossages in Iowa. They were our neighbors in the country by Walcott, Iowa. We went to school together. I have nothing but good memories about our times together. On behalf of the Bein family I offer our prayers and sympthay to all.
05-14-2018
Paul and Becky Campbell
Josh and Jarrod, we are so sorry to hear that your mom passed away. We will be praying for you and your family. I can't believe she is gone and way too soon. She was a very kind woman and we will miss her.
05-14-2018
Christy Magee
Gloryann, may your soul rest peacefully in heaven with our Lord. Love the Magee family
05-14-2018
Keith and Priscilla Cordero
We are so sorry for your loss. Gloryann was such a giving person. One Christmas, she handmade ornaments for all our kids. It was such a thoughtful gift. She will be missed. Our prayers are with you all.
Dillow-Taylor is a third generation family-owned business...established in 1929
---
Dillow-Taylor Funeral Home and Cremation Services
P.O. Box 98, Highway 11-E, Jonesborough, Tennessee 37659
Office: 423.753.3821 Fax: 423.753.7409

Hours of Operation:
Monday - Saturday: 8am - 5pm
Sunday: 12pm - 4pm
---