04-30-2018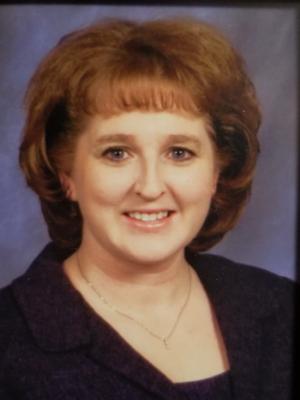 SERVICE SCHEDULE

Mrs. Monica Michele Story Garst, age 43, passed away peacefully after a long struggle with cancer from this life to an eternal heavenly home Monday, April 30, 2018 surrounded by her family.

Michele was born February 1, 1975 in Johnson City, TN.

She was a member of Harvest Time Christian Church.

Mrs. Garst was a Teacher in the Washington County School System and cherished each and every student. She loved her family and church family.

Left to forever cherish her memory are her husband of 20 years and high school sweetheart, Johnathan Garst, her pride and joy son, Matthew Christopher Garst, beloved parents Larry and Jane (McInturff) Story, treasured brother Jason Story and his wife Brooke, dearest grandfather Clarence Story; father and mother-in-law, Joe & Rita Garst; and several special aunts, uncles, and cousins.

Funeral services will be conducted 8:00 pm Friday, May 4, 2018 at Harvest Time Christian Church with Minister Ben Moore officiating. The family will receive friends at the church from 5:00-8:00 pm Friday prior to the service.
Interment services will be conducted 10:00 am Saturday, May 5, 2018 at Roselawn Memorial Gardens.
Pallbearers will be Stacy Edwards, Scott Blanton, Mike Edmonds, Matthew Haren, Ken Snyder, Dustin Clawson, Carl Elliott and Andy Wiseman. Honorary pallbearers will be Elders of Harvest Time Christian Church and Jerry McInturff;
In lieu of flowers, memorial donations may be made to Harvest Time Christian Church 920 Hwy. 107 Jonesborough, TN 37659.



Would you like to leave an eulogy or condolence for Monica Michele Story Garst? If so, simply click HERE
EULOGIES & CONDOLENCES
05-04-2018
Frank Sell
Jane and family: I'm so sorry for the loss of your daughter. Vickie and I are out of town or we would have been to the services. Please let us know if there is anything we can do for you. Praying for you.
05-03-2018
Bill,Lynn and Alison Haynes
You and your family are in our thoughts and prayers
05-02-2018
Pat and Nick Kosco
Johnathan...So very sorry to hear of your loss. Our sincerest sympathy to you, your family, and Joe and Rita Garst.
05-02-2018
Evelyn Story
Heaven gained a precious, beautiful angel! Prayers for her family!
05-02-2018
Tommy Mooney Jr.
Jonathan, Joe and Rita Garst. I am so sorry to hear of Michelle's passing. I had no idea she had even been ill. Please forgive me. My thoughts and prayers are with you all and the entire family. Sincerely with Love, Tommy Mooney Jr.
05-02-2018
Skip Campbell
Jonathan: I'm so sorry to learn about your wife's passing. I know I don't have the words to ease you and your son's pain, but I do wish you peace.
05-02-2018
Beverly Dugger Wiginton
I am so sad to hear about Michelle's illness and passing! Michelle was a student worker at the Child Study Center while she attended ETSU and I was director of the program. There have literally been hundreds, if not thousands of young adults who have passed through the CSC working with the children in the classrooms. Most I have forgotten, but Michelle was one of those shining students who I remember quite fondly! She was always reliable and dedicated and had an intrinsic understanding of young children......qualities that I am positive she carried throughout her personal life and her professional teaching career. Just thinking about her and remembering her presence in the classroom makes me smile! know she will be sorely missed.... my heartfelt condolences to the entire family.
05-02-2018
Betty Collins Boyt
Jonathan, Joe and Rita. I was so saddened to hear of Monica's death. May God place his loving arms around all of you and give you peace and comfort.
05-01-2018
Frances Gouge
May the peace of God surround the family both now and the days ahead! You all have been and will be in my thoughts and prayers! She was a special lady!
05-01-2018
Jack & Kathy Moor
The bible tells us to be absent from the body is to be present with the lord. One day with the lord is as of a thousand years .I'm sure Michelle has walked over heaven . She has made her Heavenly Home and we all long for our day . Michelle you have a Room with View...You will be missed deeply.
05-01-2018
Sheila Rhodes
Jonathan, I have no words but I send love and prayer to you and Matthew. I am thinking of you and will continue to lift you in prayer.
05-01-2018
Menessia Shoun
I am truly sorry to hear about Michelle. She was a wonderful person, teacher, friend, and especially Christian. I know she will be greatly missed by all. She is with Jesus and no longer hurting. I believe with all of my heart Jesus met her with open arms and said "Welcome My Faithful Child!" My thoughts and prayers are with you at this devastating time.
05-01-2018
Lamar and Phoebe-Jo
Jonathan and Matthew Our thoughts and prayers are with you and the whole family. We love you all so much and have been praying for all of you through this whole battle. We are sad for you but so happy for Michele because she has now started her heavenly journey. Yesterday was graduation day and she is safe in her heavenly mansion. We love you all
05-01-2018
Christy Street Gibbs
Jonathan and family, I was so sad to hear this news. I can't imagine your devastation at this time. I hope the wonderful memories of Michelle comfort you and that the prayers of all us cover you like a blanket of care. May God hold you close. Christy Street Gibbs
05-01-2018
April Lawson
Johnathan, you don't know me, but Michele and Jane were my regular customers at Ryan's. I remember having so many laughs with them and when Michele got pregnant with Matthew, they were both over the moon. When Matthew was born, of course he came along, and once he was able to talk, I became Miss Apie. Michele was a joy and a light to the world, I pray for light and peace to you and the family.
05-01-2018
Betty McInturff
So sorry for your loss. Michele was a sweet Christian and touched so many with her love and talents Love in Christ, Betty
Dillow-Taylor is a third generation family-owned business...established in 1929
---
Dillow-Taylor Funeral Home and Cremation Services
P.O. Box 98, Highway 11-E, Jonesborough, Tennessee 37659
Office: 423.753.3821 Fax: 423.753.7409

Hours of Operation:
Monday - Saturday: 8am - 5pm
Sunday: 12pm - 4pm
---