04-26-2018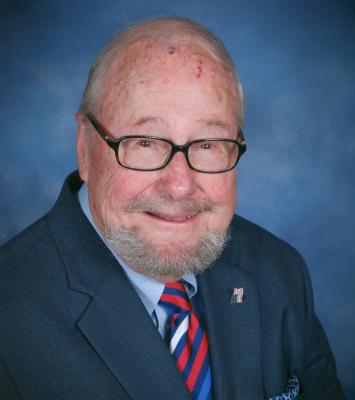 SERVICE SCHEDULE

Dr. Edward (Ed) W. Lusk of Signal Mountain passed peacefully on April 26, 2018, surrounded by his family.
Dr. Lusk was a native of Rome, GA and graduated from Boys High School there. He attended Catawba College, Emory University at Oxford, GA, and graduated from the School of Dentistry of Emory University with the DDS degree. Upon graduation he received a Dental Internship at the US Public Health Service Hospital in Norfolk, VA where he met his wife of 61 years, Betty Holland Lusk. He entered private practice in Tampa, FL and was formerly licensed to practice dentistry in Georgia, Florida and Tennessee. After 12 years of private practice, he was awarded a Traineeship to the University of North Carolina School of Public Health where he received a Master of Public Health Degree, and a Dental Public Health Residency at the New Jersey Department of Health. He was a Diplomate of the American Board of Dental Public Health and the National Board of Dental Hygiene Examination.
Dr. Lusk last served as Associate Professor and Director of Dental Auxiliary Programs at Chattanooga State Technical Community College where he received the Teacher of the Year Award. He also served on the staff of the University of Tennessee College of Dentistry in Memphis, Department of Community Dentistry and as Director, Division of Dental Public Health at the Nashville-Davidson County Department of Health. Prior to these accomplishments, Ed served as Chief, Dental and Community Relations Staff at the Tennessee Valley Authority Division of Health. Dr. Lusk helped manage TVA's input into the Student Health Coalition with Vanderbilt medical students and faculty, endeavoring to determine the health status and treatment options of disadvantaged persons in rural Appalachia in Tennessee and Southwest Virginia; also, TVA's mobile health equipment and medical technicians assured that the students had a real learning experience and ability to render quality service to the underserved communities. He was authorized to provide, on a permanent basis, surplus mobile health and administrative trailers to support health treatment efforts when the Vanderbilt students returned to medical school. The units are still in use today as components of Community Health Centers in several areas of Tennessee. He also served as a Federal Dental/Medical/Nutrition Consultant and Reviewer for Head Start Programs in several regions of the Country and contributed several professional articles to various dental publications.
Dr. Lusk served in the European Theater during World War II as an Army enlisted person and witnessed the surrender of the Germans at Reims France. He was also an Air Corps aviation student and in the Army and Marine Corps reserve Bands. He was commissioned in the US Public Health Service and after active duty, he remained in the Inactive Reserve forty-seven years, rising to the rank of Dental Surgeon (Colonel). Ed served on the board of directors as a Life Member and a Second Vice-President of the Chattanooga Chapter of the Military Officers Association and as a Board Member of the John J. Spittler Council of the Navy League of the United States.
Dr. Lusk was active in many local and national organizations, including a Life Member of Sertoma International and President of the Chattanooga State Sertoma Club. He was a Life Member of the American and Tennessee Dental Associations and the Chattanooga Area Dental Society, Hamilton County Board of the American Cancer Society, American Red Cross, Tennessee Public Health Association, Hamilton County Head Start Advisory Committee and he represented the Town of Signal Mountain and Hamilton County on the Tennessee Southeast Regional Agency on Aging and Disability. He also served on an American Red Cross Team at Alexian Health and Rehabilitation Center where he helped entertain nursing home residents as a member of the Alexian Chorus.
Ed was a long-time member of Signal Mountain Presbyterian Church, serving on the Diaconate and was active in the Doers of the Word efforts and member of the Becking Bible class.
Dr. Lusk was preceded in death by his parents, Mr. and Mrs. Issac Lusk of Rome, GA and his wonderful wife of 61 years, Betty H. Lusk. He is survived by his twin daughters Glenna Lusk Greene of Sandy Springs, GA and Rebecca Lusk Golden of Roswell, GA; son, Bill Lusk (Sandy) of Signal Mountain and his grandson, Kyle Lusk of Signal Mountain.
He requested that his body be given for research to East Tennessee State University, James H. Quillen College of Medicine.
A memorial service will be held on Sunday May 6 at 2 PM in Marr Chapel of Signal Mountain Presbyterian Church.
In lieu of flowers, donations in his memory may be made to Orange Grove Center, 615 Derby St, Chattanooga, TN 37404, the Becking Bible Class of Signal Mountain Presbyterian Church, 612 James Boulevard, Signal Mountain, TN 37377 or the Lone Oak Community Center Dental Clinic, 1278 US 127, Signal Mountain, TN 37377.



Would you like to leave an eulogy or condolence for Edward (Ed) W. Lusk? If so, simply click HERE
EULOGIES & CONDOLENCES
05-01-2018
Maria Lubkowitz
So sorry to hear the sad news . Ed was a great neighbor and friend .He will be missed. My deepest condolences. Maria
Dillow-Taylor is a third generation family-owned business...established in 1929
---
Dillow-Taylor Funeral Home and Cremation Services
P.O. Box 98, Highway 11-E, Jonesborough, Tennessee 37659
Office: 423.753.3821 Fax: 423.753.7409

Hours of Operation:
Monday - Saturday: 8am - 5pm
Sunday: 12pm - 4pm
---