04-26-2018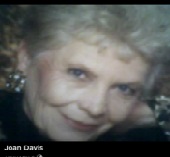 SERVICE SCHEDULE

Mrs. Joan Dickison Davis, age 78, Jonesborough, passed away Thursday, April 26, 2018 at the Johnson City Medical Center.
Mrs. Davis was born in Washington County and the daughter of the late Howard & Mary Rogers Dickison. She was also preceded in death by her husband of 48 years, Stewart Davis.
She was a lifelong and active member of Pleasant Valley Church of the Brethren where she was a member of the Women's Circle. She loved to sing in the church choir and travel with her husband.
Mrs. Davis was owner & operator, along with her husband and son, of Stewart Appliances. She retired from ITT Corporation.
Survivors include two sons and daughters-in-law, Kirk & Sheila Davis and Steve & Stacie Davis, all of Jonesborough; one daughter and son-in-law, Penny & Joey Humphreys, Johnson City; grandchildren, Jessica Smith, Cameron Davis, Noah Davis and Dustin Humphreys; great-grandchildren, Kaylee Sawyer, Kayleigh Chambers, Addison Smith and Mason Davis; sisters, Shelby Summie, Jonesborough, Judy Hale, Gray and Kathy Sells, Jonesborough; and several cousins, nephews and nieces.
The family would like to extend a special thank you to the Johnson City Medical Center 2800 ICU, and 4300 Stroke Center Nurses for their wonderful care.
Funeral services will be conducted 8:00 pm Saturday, April 28, 2018 at Dillow-Taylor Funeral Home with Rev. Don Hilton officiating. The family will receive friends from 6:00-8:00 pm Saturday prior to the service.
Entombment services will be conducted 1:00 pm Sunday, April 29, 2018 at Washington County Memorial Gardens.
Pallbearers will be Matthew Sells, Rodney Sells, Cameron Davis, Noah Davis, Dustin Humphreys and Cassius Tester.



Would you like to leave an eulogy or condolence for Joan Dickison Davis? If so, simply click HERE
EULOGIES & CONDOLENCES
05-01-2018
Tonia ferguson
I just now seen this and I'm shocked. Did not know she was sick. She was a very sweet person and I really thought allot of her. I'm so sorry for your loss.
04-29-2018
The Weavers
We are so very sorry for your loss. Psalm 34:18 assures us that God "is near to those that are broken at heart; and those who are crushed in spirit he saves." We pray that you find comfort in knowing that our loving God looks forward, as much as we do, to reuniting us with our loved ones. (Job 14:14, 15)
04-28-2018
Roger Hensley and Family
Steve Kirk and Penny, we are unable to attend the service but our thoughts and prayers are with you all. So sorry for your loss.
04-27-2018
Rick Regenfuss
Steve - So sorry for your loss. Praying for comfort and peace during a difficult season. My sincere condolences.
04-26-2018
Nancy Baines Burgner
So sorry to hear of my best friends passing. We were classmates and very close all of these years since we graduated together. Joan was a wonderful Christian lady. I loved being with her and sharing things of our past. Love you Joan. RIP
Dillow-Taylor is a third generation family-owned business...established in 1929
---
Dillow-Taylor Funeral Home and Cremation Services
P.O. Box 98, Highway 11-E, Jonesborough, Tennessee 37659
Office: 423.753.3821 Fax: 423.753.7409

Hours of Operation:
Monday - Saturday: 8am - 5pm
Sunday: 12pm - 4pm
---