04-22-2018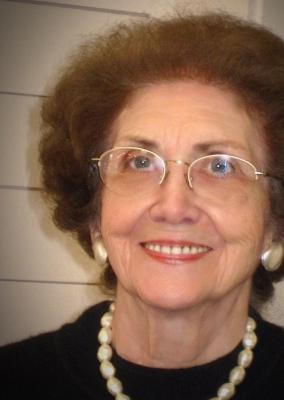 SERVICE SCHEDULE

Pauline Kincheloe Beard joined her Lord in heaven on Sunday, April, 22 2018 after 93 years of a beautiful and purposeful life. She passed away at Spartanburg Regional Hospice Home in Spartanburg, SC.

She was the daughter of the late Pearle and Hugh Kincheloe. She was preceded in death by her husband, Harold Beard, and her sister Georgia Cartwright.

She is survived by her beloved son, Dr. Mark Beard, and her nieces, Marjorie Foster and her husband Roy, Charlene Cartwright and several great nieces and nephews.

She was a lifelong resident of Jonesborough, Tennessee and a member of the Jonesborough First Baptist Church for over 80 years, where she taught Sunday school for over 40 years. As a deeply loved educator, she touched and inspired the lives of over six thousand students in her 42-year career in the Washington County School System. She was a member of "the greatest generation" whose life spanned almost a century. After graduating from East Tennessee State University, she was employed as a chemist for the historic Manhattan Project at the Oak Ridge National Laboratories, developer of World War II's atomic bomb. She then completed her graduate and post graduate studies at East Tennessee State University. She loved writing in her journals, writing poems, being a Bible scholar and her church. She was a true intellectual who maintained a sharp and inquisitive mind until the end. She passed on her love for education and desire to live a purposeful life of service to others to her son, Dr. Mark Beard, whom she considered her life's greatest accomplishment.
Graveside services will be held at Sulphur Springs Cemetery on Saturday, April 28, 2018 at 11am with the Rev. Joel Cook officiating.
Honorary pallbearers will be Dr. Larry Denny, David Eldridge, Roy Foster, Tom Foster, Gary Irwin and Ned Irwin.
In lieu of flowers, donations may be made to Spartanburg Regional Hospice Home 686 Jeff Davis Drive, Spartanburg, SC 29303. Dr. Beard wishes to thank loyal friends and caregivers for their support and care.



Would you like to leave an eulogy or condolence for Pauline Kincheloe Beard? If so, simply click HERE
EULOGIES & CONDOLENCES
04-25-2018
Mary Kaye Brobeck O'Brien
Mark, my sincere sympathies at the loss of your Mother. I remember her as being a very sweet lady. Keeping you in my thoughts and prayers.
Dillow-Taylor is a third generation family-owned business...established in 1929
---
Dillow-Taylor Funeral Home and Cremation Services
P.O. Box 98, Highway 11-E, Jonesborough, Tennessee 37659
Office: 423.753.3821 Fax: 423.753.7409

Hours of Operation:
Monday - Saturday: 8am - 5pm
Sunday: 12pm - 4pm
---