04-09-2018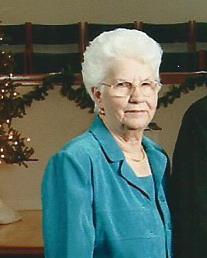 SERVICE SCHEDULE

Julia Mae "Jude" Loyd, passed away on April 9, 2018 at Cornerstone Village. She was a direct descendant of early settlers including Bayless, Nodding, Million, Brown and Scott families. She was a native of Washington County. She was born February 6,1927 to the late Clayton Byrd and Flora Garvin Loyd. In addition to her parents, she was also preceded in death by two sisters, Emogene Dykes and Janey Sue Peterson, two special friends, June Banner and June Carrier.
She was a graduate of Lamar High School and attended Johnson City Business College. In 1945 (before the gates were open) she was employed by Carbide and Carbon Chemical Corporation at Oak Ridge K-25 plant. In 1950 she transferred to Carbide nuclear plant in Paducah, Kentucky. In 1953 she was employed by Goodyear Atomic in Piketon, Ohio. She returned to east Tennessee in 1958, and was employed by the Social Security Administration in Knoxville, TN. While employed by SSA, she attended the University of Tennessee as well as many additional federal government courses. At the time of her retirement in 1987, she was the SSA Office of Hearings and Appeals Office Manager. After retirement, she returned to Upper East Tennessee where she took an active part in many organizations. She was past president of the Washington County Historical Association, a member of the Jonesborough Genealogical Society and was inducted into their Hall of Fame, also a member of friends of the library and NARFE. She also did many hours of volunteer work.
Julia was a member of New Victory U.M.C.
Survivors include her brother Everett F Lloyd and wife Naomi of Raleigh, NC, one niece Beth French of Johnson City, a nephew and wife Bill and Rebecca Dykes of Jonesborough, a great nephew Pastor Jeremy Dykes and Andrea of Telford, two brothers-in-law Carlos Peterson and W.H. Dykes and several cousins.
The family would like to give a special thanks to Conerstone Village for the loving care given to Jude.
In lieu of flowers, donation may be made to New Victory Methodist Church, 682 Telford New Victory Rd Telford, TN 37690.
Funeral service will be held Wednesday April 11, 2018 7:00 PM at Dillow-Taylor Funeral Home with Pastor Jeremy Dykes, Pastor Cathy Downs, and Mr. Carroll Murphy officiating. The family will receive friends from 5:00 to 7:00 PM prior to the service and other times at the home of Bill Dykes.
Graveside service will be Thursday April 12, 2018 11:00 AM at New Victory Methodist Cemetery. Pallbearers will be Jim Peterson, Jeff Peterson, Tyler Peterson, Clarence Miles, Wes Byrd, and Bob Keplinger.



Would you like to leave an eulogy or condolence for Julia Mae Loyd? If so, simply click HERE
EULOGIES & CONDOLENCES
04-12-2018
Jeanie Kyker
Sorry to hear about Julia. My paper had not run when I left home yesterday morning. She is not suffering any more. She is with God now.
04-12-2018
Daryl Loyd
A really really good person. Always in order an reserved. She was never out of place anywhere. Always enjoyed talking to her when I would run into over the last 50 years. Loved her, just a good one, we need more like her. With Warmest Regards Always Daryl Loyd
04-12-2018
Daryl Loyd
A really really good person. Always in order an reserved. She was never out of place anywhere. Always enjoyed talking to her when I would run into over the last 50 years. Loved her, just a good one, we need more like her. With Warmest Regards Always Daryl Loyd
04-11-2018
The Weavers
We are so very sorry for your loss. We look forward to the fulfillment of every detail of God's promise in Revelation 21:4, which says: "And he will wipe out every tear from their eyes, and death will be no more, neither will mourning nor outcry nor pain be anymore. The former things have passed away."
04-11-2018
James Green
As a descendant of the Nodding and Bayless family I wish to express my condolences on the passing of this sweet lady
Dillow-Taylor is a third generation family-owned business...established in 1929
---
Dillow-Taylor Funeral Home and Cremation Services
P.O. Box 98, Highway 11-E, Jonesborough, Tennessee 37659
Office: 423.753.3821 Fax: 423.753.7409

Hours of Operation:
Monday - Saturday: 8am - 5pm
Sunday: 12pm - 4pm
---