03-26-2018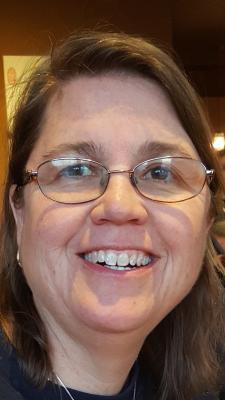 SERVICE SCHEDULE

Nanci Autumne Edmonds, Gray, passed away peacefully and surrounded by her family on Monday, March 26, 2018 at the Johnson City Medical Center.
Autumne was born February 19, 1967 in Bell County, Kentucky.
She received her Bachelor's Degree from East Tennessee State University, her Master's Degree from Lincoln Memorial University, and her Doctorate Degree from East Tennessee State University. She was a teacher for 25 years in Johnson City Public Schools and Union County Schools. Dr. Edmonds also taught classes at East Tennessee State University College of Education. Autumne enjoyed volunteering at Tipton-Haynes Historical Site and served on the board of directors. Autumne's true love was teaching. She served as a Destination Imagination coach at Lakeridge Elementary. Autumne was a passionate teacher who loved her hundreds of students she taught over the years. She took great pleasure in meeting former students and watching them mature into young adults. She never met a stranger.
She was preceded in death by her grandparents, Bill and Jean McCullough and Charles and Juanita Shoffner.
Left to cherish Autumne's memory are her husband, Mark Edmonds; sons William Mason Edmonds and Thomas Chandler Edmonds; parents Eddie and Betsy Shoffner; sisters, Jill Shoffner-Brown (Michael) and Wendy Stiles (Jason); niece and nephews, Kelsey Brown, Chase Brown, Max Stiles, and Ben Stiles; in-laws, Jim and Ida Edmonds; sister-in-law, Amanda Walker (Vernon) and nephews Cameron Walker and Connor Walker; aunts and uncles, Denny and Sandy Peters and Janie and Jere Conley; first cousins, Scott Peters (Elena), Steve Peters (Carla), Rachel Waddell (Clint), and Jason Turnblazer (Amy); other cousins; many special friends, and her Lake Ridge Elementary School family.
A Celebration of Life for Autumne will be held at a later date.
In lieu of flowers, the family requests donations to the American Cancer Society Hope Lodge, 411 Second St. NW, Rochester, MN 55901.



EULOGIES & CONDOLENCES
04-04-2018
Margaret Seals Bull
To all of Autumne's family: May the peace and love of God be with each of you during this time of grief. With deepest sympathy, Clifford & Margaret Seals Bull
03-30-2018
Bill Smith
My thoughts and prayers are with Mark, Mason, Chandler, and all of Autumne's family and close friends. Autumne was a supportive colleague and a kind, caring, and generous friend. She served her students and everyone else with complete selflessness and humility. I will always remember those wonderful qualities of hers and feel forever blessed to have known and worked with Autumne.
03-29-2018
Linda Warden
Earth's loss is Heaven's gain! Autumne was always very sweet to me. I bonded with Autumne several years ago when we both were going through Chemo at Lake Ridge. She was always so positive and kept me positive too. I loved that woman and will miss her very much!!! Prayers for the family!
03-29-2018
Linda Stilson
My thoughts and prayers are with you and your entire family. May your beautiful memories sustain and bring comfort to you during this difficult time.
03-29-2018
Neil Witt
Mark sorry here praying for you and kid's if there is anything you need just let me know we will keep family in our prayers.
03-29-2018
Brenda Darling
Mark, Mason and Chandler, my condolences on Autumne's passing. She was an amazing woman with a huge spirit. She inspired me by her creative spark and dedication. She is like the pebble dropped into still waters, influencing wave after wave of people. She helped my daughter to read and my sons to think outside of the box. She taught kindness. I am blessed that our paths crossed.
03-28-2018
Tina Lephew Cooke
Rest in Sweet Peace...Sympathy and prayers to all the family, so very sorry for your loss. Autumne was such a good person.
03-28-2018
Tara Smith
I am so sorry for your loss. I worked with Autumne at JCS and she was a joy to work with.
03-28-2018
Teresia Bailey and Tina Miller
Mark and Family-Our thoughts and prayers are with you all during your loss of Autumne. She was such a sweet lady. We just adored her. We love the picture of Autumne. This is how we remember her with that beautiful smile, especially when we were sneaking her candy.
03-28-2018
Jeanette Miller(Marj on Main)
I was so sorry to learn of Autumne's passing. I didn't have the pleasure of getting to know her that well, but what little time that I got to talk to her she became a great source of inspiration to me. She kept a wonderful outlook on life. She made a huge impression on everyone she met. Please accept my sincere condolences.I will keep you in my thoughts and prayers.
03-28-2018
Marilyn Bishop and David Tierney
So sorry to learn of your loss. Our thoughts and prayers and with you and your family.
03-28-2018
Bo and Conner westmoreland
My son conner had Autumn at Lakeridge Elementary. She was such an awesome teacher and person . One of his all time favorites , as well as mine . Used to sit up there and chat some quite a bit with Parent -teacher conferences, and she was just always so funny and sweet . The perfect teacher when Conner needed it the most . God put autumn in our lives and for that we are grateful... .just wish we had her longer . We love u Mrs E ! We miss u but we take solace in that you're suffering is over . The westmoreland family .
03-28-2018
Sue Bundren
Ms. Autumn was a wonderful person. She was my daughter (Brittany's) first grade teacher. She was the best teacher ever. She will be missed. We will have her in our hearts forever.
03-28-2018
Cindy Brooks
So sorry for your loss. May God comfort & give you peace. I'll be praying for your family.
03-27-2018
J.Shannon Zukas
What a wonderful,sweet lady..The room would light up when she came in..Her laugh would fill the shop as we would do her hair..she always talked about the love for her sons..How proud she was of the lives they had ahead of them..thoughts and prayers.
03-27-2018
Jill Treece Leonard
Dear Shoffner family, What a beautiful person Autumne was and how blessed and rewarded she must be as she was met by Jesus' loving arms! You are certainly in my sincerest prayers as are her husband and children. Love, Jill and the Treece family