03-23-2018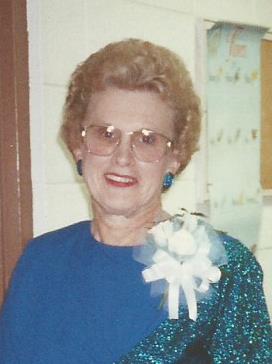 SERVICE SCHEDULE

Helen "Joyce" Jenkins, 86, passed away peacefully on March 23, 2018 at Commonwealth Senior Living.
She was born an only child in Jonesborough Tennessee to the late Alton and Hazel Rader. She was also preceded in death in 2005 by her Husband of 53 years, Alvin "Pete" Jenkins.
She was a member of the Boones Creek Christian Church. She Graduated Jonesborough High School and then attended East Tennessee State University with a major in education. She began her teaching career at Jonesborough School the day after she graduated college. She was transferred to Sulphur Springs where she taught for 33 years.
Joyce was an active member of her community and often asked to help with community events or concerns. She enjoyed traveling and finding bargains at garages sales. She is survived by two sons; Richard Jenkins and wife Rea of Abingdon, VA and David Jenkins and wife Angie of Gray, TN; grandchildren, Haley Kate Jenkins, William Alton Jenkins, Elizabeth Helen Jenkins, Samuel Pete Jenkins and Braden Robert Jenkins. She loved her family. She was proud of her two sons and cherished her time she had with her grandchildren. Another joy for her was teaching side by side many years and spending time with her faithful friend, Bobbie Carder.
Special thank you to the nursing staff of Commonwealth Senior Living for their special care of Joyce over the past several years.
Funeral services for Joyce will be Sunday, March 25, 2018, 7:00 PM at Dillow-Taylor Funeral Home in Jonesborough with Pastor Jerry Eggers officiating. The family will receive friends from 5:00 PM to 7:00 PM prior to the service.
Graveside services will be Monday, March 26, 2018, 10:00 AM at Monte Vista Burial Park. Pallbearers will be William Jenkins, Samuel Jenkins, Braden Jenkins, Ben Carter, Randall Hartman, Todd Stone, Don Walker, and Parker Street. Attendees are requested to meet at the cemetery.










Would you like to leave an eulogy or condolence for Helen "Joyce" Jenkins? If so, simply click HERE
EULOGIES & CONDOLENCES
03-24-2018
Christy Maples-Bussey
I've known Mrs. Jenkins for all of my life. She taught me at Sulphur Springs school and she also taught my son. Mrs. Jenkins will be sadly missed. Our thoughts thoughts and prayers are with Mrs. Jenkins family.
03-24-2018
Christine Combs Spence
Sorry for yall loss. She was my favorite 5th grade teacher besides Mrs Carter.my funniest memory of her was when I didn't do something right she would call my great grandmother Pearl Baines and tell her. Then I knew about it. Lol She was the best teacher. She will be missed dearky.
03-24-2018
Dianne Hale /Duncan
Joyce and I had a very cherished and close friendship through the years. We enjoyed sharing her grandchildren. Bill and I took Haley Kate Jenkins as our own granddaughter and from birth to this day we have loved Haley as our own and Joyce was so happy about our relationship with her precious granddaughter . I will truly miss her and our many treks to different places, but I know one day we will meet again. God bless her family! Thanks Joyce for your friendship! Prayers for the Jenkins family!
03-24-2018
Deborah Webb
The Jenkins family have and will continue to have a special place the hearts of the Richard Webb family! We know God has a home in Heaven for this special lady and will bless her family! God bless and our sympathies, Richard, Mary Nell, Deborah and TaylorAnn
03-23-2018
Helen Heffinger
My love, sympathy and prayers.
03-23-2018
Puriefoys
Praying for your family!
Dillow-Taylor is a third generation family-owned business...established in 1929
---
Dillow-Taylor Funeral Home and Cremation Services
P.O. Box 98, Highway 11-E, Jonesborough, Tennessee 37659
Office: 423.753.3821 Fax: 423.753.7409

Hours of Operation:
Monday - Saturday: 8am - 5pm
Sunday: 12pm - 4pm
---