02-26-2018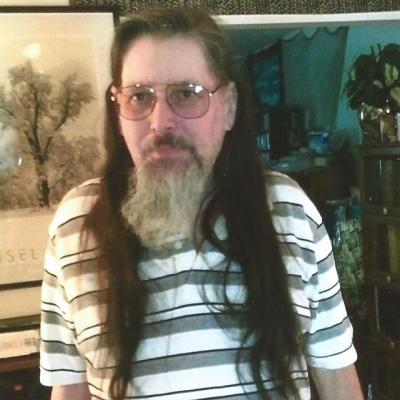 SERVICE SCHEDULE

Tony Lee Coning SR, age 62, Sevierville, TN passed away Monday, February 26, 2018.
Tony was born August 20, 1955 in Greenville, OH, son of the late Jack Allen Wade SR and Mary Lou Wade. In addition to his parents, he was also preceded in death by his brother, Jack Allen Wade JR; maternal grandparents, Henry and Margaret Davis; and paternal grandparents, Sidney and Pearl Wade.
Tony enjoyed baseball cards and rock & roll music.
Survivors include his daughter, Iris Coning, Gainesboro, TN; son, Lee Coning, Sevierville, TN; brothers, Rusty Coning and wife Karen, Portland, IN, Chris Coning and wife Amy, Strawberry Plains, TN, and Corby Hansel, Hamilton, OH; sisters, Kathy Drain and husband Ed, Jonesborough, TN and Jackie Moore and husband Rick, Halls, TN; several nieces and nephews; and several aunts and uncles.



Would you like to leave an eulogy or condolence for Tony Lee Coning? If so, simply click HERE
EULOGIES & CONDOLENCES
04-25-2018
Rust
Brother Tony had a big influence on me growing up. i'll be forever grateful . and thanks for this song : https://www.youtube.com/watch? v=TRt4hQs3nH0 It is the springtime of my loving the second season I am to know.. You are the sunlight in my growing so little warmth I've felt before. It isn't hard to feel me glowing I watched the fire that grew so low. It is the summer of my smiles flee from me Keepers of the Gloom..... Speak to me only with your eyes It is to you I give this tune. Ain't so hard to recognize These things are clear to all from time to time. Talk Talk Talk Talk I've felt the coldness of my winter I never thought it would ever go. I cursed the gloom that set upon us... But I know that I love you so These are the seasons of emotion and like the winds they rise and fall This is the wonder of devotion I seek the torch we all must hold. This is the mystery of the quotient Upon us all, upon us all a little rain must fall... It's just a little rain...
03-04-2018
The Weavers
We are so very sorry for your loss. Psalm 34:18 assures us that God "is near to those that are broken at heart; and those who are crushed in spirit he saves." We pray that you find comfort in knowing that our loving God looks forward, as much as we do, to reuniting us with our loved ones. (Job 14:14, 15)
Dillow-Taylor is a third generation family-owned business...established in 1929
---
Dillow-Taylor Funeral Home and Cremation Services
P.O. Box 98, Highway 11-E, Jonesborough, Tennessee 37659
Office: 423.753.3821 Fax: 423.753.7409

Hours of Operation:
Monday - Saturday: 8am - 5pm
Sunday: 12pm - 4pm
---