02-26-2018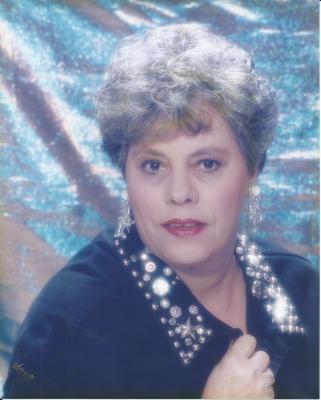 SERVICE SCHEDULE

Mrs. Norma Jean Taylor, 65, Johnson city, passed away Monday February 26, 2018 at the Johnson City Medical Center.
Mrs. Taylor was a native of Washington County and the daughter of the late George and Beulah Dickson Keys, she was also preceded in death by her brother Robert Blane Keys.
Mrs. Taylor retired from Johnson City Medical Center after 33 years.
Survivors include two sons and daughters-in-law, Clay and Jean Keys, Forrest Keys and Marsha Pierce;
Grandchildren, Autmn Taylor, Colton Keys, Allisa Star. Taylor Bailey and Dylan Wilson; great grandson Christian Wilson; sisters, Shirley Howell, Kathy Keys, Barb Young and Linda Riddle, and several nieces and nephews.
Graveside service will be Wednesday February 28, 2018 2:00PM at Fairview Cemetery with Pastor Jeremy Dykes officiating. Pallbearers will be family and friends.









Would you like to leave an eulogy or condolence for Norma Jean Taylor? If so, simply click HERE
EULOGIES & CONDOLENCES
03-01-2018
HELEN CAMPBELL
SO SORRY ABOUT YOUR MOTHER SHE IS A BEAUTIFUL LADY YOU AND YOUR FAMILY HAVE MY PRAYERS AND SYMPATHY MAY GOD BE WITH YOU BLESSING HELEN
02-28-2018
The Weavers
We are so very sorry for your loss. We look forward to the fulfillment of every detail of God's promise in Revelation 21:4, which says: "And he will wipe out every tear from their eyes, and death will be no more, neither will mourning nor outcry nor pain be anymore. The former things have passed away."
02-28-2018
Mary Oliver Carr
So sorry to learn of the death of Norma Jean, our family will keep your family in our thoughts and prayers.
02-28-2018
Donna Estepp
Kathy,I am so sorry for the loss of your sister. Hope you and your family can find comfort in this hard time for you all!
02-27-2018
Jimbo Oliver
Sorry, for your loss prayers for all the family. Jimbo & Susan Oliver
Dillow-Taylor is a third generation family-owned business...established in 1929
---
Dillow-Taylor Funeral Home and Cremation Services
P.O. Box 98, Highway 11-E, Jonesborough, Tennessee 37659
Office: 423.753.3821 Fax: 423.753.7409

Hours of Operation:
Monday - Saturday: 8am - 5pm
Sunday: 12pm - 4pm
---

| | | | | |

Copyright ©2019 Dillow-Taylor Funeral Home and Cremation Services. All Rights Reserved.
Programming & Web Development by .