02-21-2018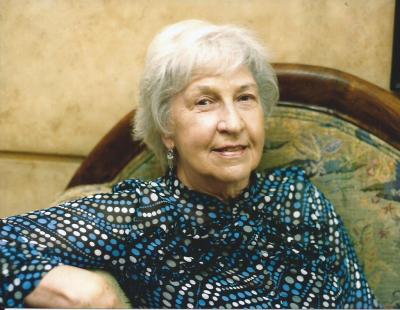 SERVICE SCHEDULE

Mrs. Glenna M. Scott Evans, age 88, Johnson City, went home to be with the Lord Wednesday, February 21, 2018 at Lakebridge Healthcare Center after an extended illness.
Mrs. Evans was a native and lifelong resident of Johnson City and the daughter of the late Horace & Bonnie Leach Scott. In addition to her parents she was also preceded in death by her husband, Bill Evans, brothers, Stanley Scott, John Scott and Grady Scott, sisters, Helen Shuherk and Ada Walters.
Mrs. Evans was a lifelong member of Union Christian Church. She enjoyed playing the piano and singing in the choir. She also taught Sunday School and Vacation Bible School. She was a member of Todays Christian Women where she served on numerous committees. She served as overseer of the Union Christian Church Cemetery and Speedwell Cemetery on Cherokee Road.
Glenna retired from Johnson City Medical Center where she worked in medical records and patient accounts.
Survivors include her son, Douglas Evans and wife Cindy; granddaughters, Stacey Frost and husband Kenny; Crystal Maupin and husband Charlie; great-grandchildren, Peyton, Bryson, Gavin, Olivia, Julie and Lil Charlie; and several nephews and nieces.
Funeral services will be conducted 7:00 pm Friday, February 23, 2018 at Dillow-Taylor Funeral Home with Minister Palma Bennett officiating. The family will receive friends from 5:00-7:00 pm Friday prior to the service. Music will be provided by Brian Scott.
Interment services will be conducted 2:00 pm Saturday, February 24, 2018 at Union Cemetery.
Pallbearers will be Wayne Scott, Everette Scott, Danny France, Doug Hoilman, Kenny Frost and Charlie Maupin. Honorary pallbearers will be Richard Hoss and Kenneth Scott.








Would you like to leave an eulogy or condolence for Glenna M. Scott Evans? If so, simply click HERE
EULOGIES & CONDOLENCES
02-25-2018
The Weavers
We are so very sorry for your loss. Psalm 34:18 assures us that God "is near to those that are broken at heart; and those who are crushed in spirit he saves." We pray that you find comfort in knowing that our loving God looks forward, as much as we do, to reuniting us with our loved ones. (Job 14:14, 15)
02-22-2018
Diana Toler
I am so sorry for your loss. I will keep the family in my thoughts & prayers.
02-22-2018
Debbie Wilson
Cindy and Doug I am so sorry to here about Ms Evans passing, I was glads to have gotten the opportunity to care for her. I'm sure she will be missed. You are in my thoughts and prayers. Debbie Wilson caregiver@ conerstonevillage south.
02-22-2018
Alethea Horne
Douglas and Cindy So sorry to hear about aunt Glenna. When I took her places before she went in the nursing home she was such a blessing to me. We had the best time together and laughed so much. I could tell a joke and she would top it off with something even more funny. I would be in tears because she loved to laugh and be silly. I wished i could have spent more time with her! She was truly a godley lady and a blessing to me! So much like dad. Can't wait to see her in heaven!!! Love Alethea Horne
02-22-2018
Sylvia Story Chiu
Doug, I am so sorry to learn of your loss. Your mother was such a gentle and wonderful woman. I'm sure heaven is rejoicing her presence.
Dillow-Taylor is a third generation family-owned business...established in 1929
---
Dillow-Taylor Funeral Home and Cremation Services
P.O. Box 98, Highway 11-E, Jonesborough, Tennessee 37659
Office: 423.753.3821 Fax: 423.753.7409

Hours of Operation:
Monday - Saturday: 8am - 5pm
Sunday: 12pm - 4pm
---