03-08-2018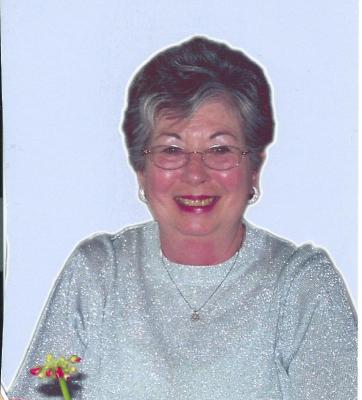 SERVICE SCHEDULE


Shirley Richards of Johnson City passed away on December 1, 2017 at the age of 83 after a short, but
courageous, battle with lung cancer.

Shirley was born at home on December 17, 1933 in Telford TN, to the late Thomas Claude & Artie Jane Patton. She was preceded in death by her husband and soul mate, Dr. Douglas Perry Richards, her sister, Virginia Patton, and brother-in-law, Houston Campbell, of Jonesborough, TN.

Shirley is survived by her two caring nieces in British Columbia, Canada: Jill Henderson and Rob Goodlad (Vernon) and Janet and Gavin Bowers: daughters Celine and Katelyn (Victoria).

From Telford, in 1955, Shirley went on to obtain her Bachelor of Science in Home Economics with a minor
in Business and English from ETSU and in 1963 she was conferred a Master of Science degree, with a
major in Management, Housing, and Family Development from Virginia Polytechnic Institute. For 15
years, Shirley engaged youth to reach their fullest potential in her capacity as a 4H Home Demonstration
Agent in Tazewell and Floyd County and later on as an Associate Professor and State 4H Agent at
Virginia Tech. While at Virginia Tech, she met Douglas Richards; they married March 1968 and several
years later they moved to Ottawa, Canada. In 1977, they decided to relocate to Starkville, Mississippi
where Shirley's husband was awarded a prominent position within the Forestry Department at Mississippi
State University. Supporting the University activities as a welcoming hostess, skilled cook and travel
companion during her husband's work abroad, Shirley developed many life-long friendships, including
those with her special PEO sisters. Regular visits to her family in Jonesborough, along with her annual
trip to BC to reunite with her Canadian family, were important activities in Shirley's life. For Shirley's last
12 years, she resided in the Jonesborough and Johnson City communities. Her warm personality, sharp
yet subtle wit, intelligence and excellent story telling abilities drew her to new connections at Hunters
Lake and the 1st Presbyterian Church, Johnson City. Her rekindled relations with cousins brought her
great joy.

In lieu of flowers, the family request that donations can be made in Shirley P Richards name to
ETSU, Virginia Polytechnic Institute and State University or Mississippi State College of Forestry
Resources- scholarships in forestry (D.P.R. memorial fund).

A memorial service will be held at Dillow-Taylor Funeral Home, 418 W. College St., Jonesborough at 3:00 pm on March 21, 2018. Visitation with the family will be at the funeral home at 2 pm.










Would you like to leave an eulogy or condolence for Shirley Jean Patton Richards? If so, simply click HERE
EULOGIES & CONDOLENCES
07-31-2018
Gaye and Richard Vine
Shirley and Doug were good friends and neighbors to us while we were at MS State. We had some good times with the two of them, which enriched our lives and helped us adapt to the southern ways, as Shirley grew up in an area that was somewhat southern. It was all new and fascinating to us, and they were both especially thoughtful, friendly and kind. We've missed them since we left in the early nineties and wish we could have got together at least one more time. They have left us with some very special memories. May they both rest in peace.
03-21-2018
Hilda Remine Pruitt
I extend my sympathy to the family of Shirley Patton Richards. We shared many good years at Washington College Academy class of 1953. Sincerely, Hilda Remine Pruitt
03-19-2018
Diana Lyon
Dear Jill & Janet, Your Aunt Shirley loved you & your spouses so much. Shirley & I walked together in Timbercove so I heard many stories of her special family. Shirley & a neighbor sponsored me to join P.E.O. We visited Shirley & Doug when they were in the house that overlooked the house Shirley grew up in. We cheered on Mississippi State Bulldogs in a bowl game that evening. I have many fond memories of Shirley.
03-11-2018
The Weavers
We are so very sorry for your loss! We pray that "the Father of tender mercies, and the God of all comfort" will give you peace of mind and comfort in your hearts. (2 Corinthians 1:3, 4) We are grateful that our loving God looks forward, as much as we do, to reuniting us with our loved ones. (Job 14:14, 15)
Dillow-Taylor is a third generation family-owned business...established in 1929
---
Dillow-Taylor Funeral Home and Cremation Services
P.O. Box 98, Highway 11-E, Jonesborough, Tennessee 37659
Office: 423.753.3821 Fax: 423.753.7409

Hours of Operation:
Monday - Saturday: 8am - 5pm
Sunday: 12pm - 4pm
---