02-11-2018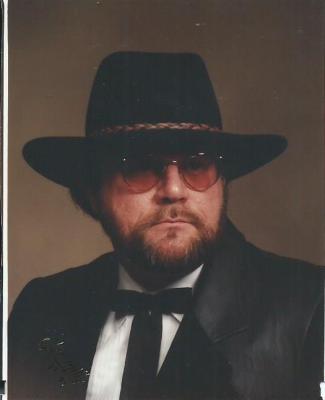 SERVICE SCHEDULE

Charles C. Bennett passed away in his home on February 11, 2018 after a brave battle with
cancer surrounded by his family and friends. Throughout this time he continued to display
great strength, persistence, and above all his humor and concern for others. He celebrated his
life every day with his quick wit and love of making everyone around him as happy as he. He
loved the mountains, hunting, working with his dogs, spending time in Gatlinburg scouring
shops for treasures and turquoise and continuously loving and spoiling his grandchildren.

He graduated from Lamar High School and attended East Tennessee State University. He
proudly served as Sp/5 in the Canal Zone with the 134th Ord. Det. in the US Army during the
Vietnam War. He retired from the United States Postal Service in Johnson City, TN after 36
years of service.

He loved his Lord and studied his word everyday. He was a member of New Victory Baptist
Church but last attended Telford Missionary Baptist Church.

He was preceded in death by his mother Frances K. Sliger Bennett, his father Clifford Bennett,
and his stepfather Everett Constable.

Left to cherish his memories are his loving wife of 27 years, Iris Bennett, step daughters Hillary
Broyles (Keith), Heather Casey (James), daughter Temple Trent, son Charles Anthony Bennett.
Grandchildren Kayden, Kale and Kullen Broyles of Jonesborough, Colton and Chloe Casey of
Limestone, Courtney (Brandon) Church of Limestone, Jake Howell (Jennifer) and Luke Howell.
Uncle Bobby Sliger (Louise) of Jonesborough and aunt Dorothy Bennett (the late Lawrence) of
Johnson City. Brother-in-law Jackie Weems (Betty) of Greenville, and sister-in-laws Jewel
Willis (Lynn) of Limestone, Karen Weems of Jonesborough, several nieces and nephews, and
his loving companion Axle.

A special thank you to Mountain States Hospice and nurses Ivy and Ruby. It was Charles'
request to have no formal services, but rather remember him with smiles and laughter and all
the happy times spent with him.

A graveside military service will be conducted on Wednesday, February 14, 2018 at 2 pm at Pleasant Grove
Missionary Baptist Church Cemetery, Limestone, TN with Pastor Dr. Buddy Jones officiating. The family will receive friends from 12:30 to 1:30 pm at Dillow-Taylor Funeral Home prior to the graveside service.

Pallbearers include Keith Broyles, James Casey, Ira Grant, Lynn Willis, Bob Ferguson and Bill
Ferguson. Honorary pallbearers Jackie Weems, Charles Buck Ayers, Kayden Broyles, Colton Casey.








Would you like to leave an eulogy or condolence for Charles C. Bennett? If so, simply click HERE
EULOGIES & CONDOLENCES
02-15-2018
Jolene Walters
Sorry to learn of Charles passing. Prayers for the family.
02-14-2018
Patsy Snead Denton
Sending my sincere sympathies on the loss of Charlie. May God give the strength to bear this sorrow. I'm not able to get out, praying for you and your family. Take care of yourself, my friend with love.
02-14-2018
Shirley Broyles Roark
Iris, so very sorry to hear of the loss of your husband. Many prayers for all your family.
02-13-2018
The Weavers
While words fail to capture the pain of losing a loved one, we look forward to the time when words will fail to capture the joy of having our heavenly Father return your dear one to you. May you find comfort in knowing that your dear one is safe in the memory of God, who will remember every detail about him and bring him back again. (John 5:28, 29)
02-13-2018
Diane Dayton
Iris, I am so sorry for your loss. You and your family are in my thoughts and prayers.
02-12-2018
Glenn & Judy Pickering
Iris We are so sorry to hear of Charlie's passing. Glenn enjoyed the time they worked together at the Post Office. He will be missed.
Dillow-Taylor is a third generation family-owned business...established in 1929
---
Dillow-Taylor Funeral Home and Cremation Services
P.O. Box 98, Highway 11-E, Jonesborough, Tennessee 37659
Office: 423.753.3821 Fax: 423.753.7409

Hours of Operation:
Monday - Saturday: 8am - 5pm
Sunday: 12pm - 4pm
---