02-05-2018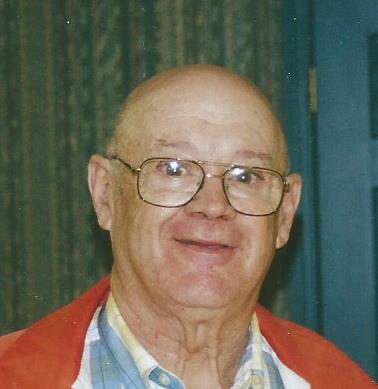 SERVICE SCHEDULE

William F. Curbow, Jonesborough, passed away Monday, February 5, 2018 at the Johnson City Medical Center.
Mr. Curbow was born in Roane County, TN, son of the late William and Estelle Furman Curbow.
Mr. Curbow was a member of Clark Street Baptist Church.
He was a switchman for CXS railroad for 36 years.
Mr. Curbow loved his grandchildren and the Tennessee Vols.
Left to cherish his memory are his wife, Ann Curbow of the home; daughter and son-in-law Kimberly and Rodney Hall of Jonesborough; grandchildren Kristen Hall and Ryan Hall; brother, Ronnie Curbow of Rockwood, TN; and nephews Scott Curbow and Kevin Curbow.
The family will receive friends from 5:00-7:00 PM, Wednesday, February 7, 2018 at Clark Street Baptist Church, Johnson City, TN. The funeral service for Mr. Curbow will follow at 7:00 PM with Pastor Randy Hommell and Brother Don Minor officiating.
Graveside services will be 1:00 pm Thursday, February 8, 2018 at Mountain Home National Cemetery. Pallbearers will be family and friends.
In lieu of flowers, the family requests donations to St. Jude's Children's Research Hospital, 262 Danny Thomas Place, Memphis, TN 38105.



Would you like to leave an eulogy or condolence for William F. Curbow? If so, simply click HERE
EULOGIES & CONDOLENCES
02-11-2018
The Weavers
We are so very sorry for your loss. "May our Lord Jesus Christ himself and God our Father, who loved us and gave everlasting comfort and good hope...comfort your hearts and make you firm."​—2 Thess. 2:16, 17
02-11-2018
Angie Bundy
I was So sorry to hear that you lost Bill, BUT, you DID NOT, loose him, you know EXACTLY where ge is! & that he will be right there waiting for each of you & until you join him in eternal paradise he'll be watching outbfor eacg of you from "the best seat in the house!" GOD BLESS, PRAYING FOR ALL OF YOU & MISS SEEING YOU. When your up for a visit PLEASE give me a call. IN CHRIST'S LOVE, Angella and Gavin Bundy
02-07-2018
Stacy Dunning
My Heart is Saddened by this news. May his spirit live on in those he left behind, as he loved them so. Keep your memories of him close to your heart. Your family is in my thoughts during this time. ~Stacy
02-07-2018
Louise Smith
Sorry for your loss. You are in our prayers and thoughts. Louise Smith and family
02-07-2018
Jr Silcox
We are sorry for your loss. Prayers for your family. Jr and Judy Silcox Hope,Chris, Bryant and Karanna Bailey
02-06-2018
Angela Elliott
So sorry for your loss Ann. Bill was a great, kind hearted man. I have many, many memories at your house that I cherish so much. If you need anything that I can do don't hesitate to call me. Love you.
Dillow-Taylor is a third generation family-owned business...established in 1929
---
Dillow-Taylor Funeral Home and Cremation Services
P.O. Box 98, Highway 11-E, Jonesborough, Tennessee 37659
Office: 423.753.3821 Fax: 423.753.7409

Hours of Operation:
Monday - Saturday: 8am - 5pm
Sunday: 12pm - 4pm
---