01-27-2018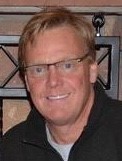 SERVICE SCHEDULE

Mr. Scott Peltier, age 57, Jonesborough, passed away Saturday, January 27, 2018 at his residence.
Mr. Peltier was born in Knoxville, son of Lucy Peltier and the late David Peltier. In addition to his father, he was also preceded in death by his wife, Julie Peltier and sister, DeeDee Farr.
Left to cherish his memory are his daughters, Reagan Paige Peltier of the home and Lacey Brown (Tony), Bloomington, Indiana; his mother, Lucy Peltier; sister, Tina Adcock (Joe), Kodak, TN; grandchildren, Kendal and Alex Brown; special niece, Jennifer Allison (Chad), and several nieces and nephews.
Scott was a graduate of Fulton High School in Knoxville and attended the University of Tennessee.
He was a medical sales representative at Synthes for twenty years.
Scott was a member of Grace Fellowship Church.
Graveside services will be conducted 12:00 P.M. Wednesday, January 31, 2018 at Happy Valley Memorial Park with Pastor Tom Oyler officiating. Friends may meet at the cemetery at 11:45 AM.
Pallbearers will be family and friends.



Would you like to leave an eulogy or condolence for Scott Peltier? If so, simply click HERE
EULOGIES & CONDOLENCES
01-31-2018
The Weavers
We are so very sorry for your loss. The Bible assures us that God "is near to those that are broken at heart; and those who are crushed in spirit he saves." (Psalm 34:18) We pray that you find comfort in knowing that God has a longing to resurrect his friends! (Job 14:14, 15) We are so grateful that our loving God looks forward, as much as we do, to reuniting us with our loved ones.
01-31-2018
Richard Dodson
Lucy and family,Our prayers and condolences are with you. Never had the chance to meet your family however we will all gather on the other side in the loving arms of JESUS. Until then, cherish every memory and remember our family will be praying regularly for all of your loved ones. With love I include this note from Ruby (Punkins widow.
01-31-2018
Chris Littleford
Rest In Peace my friend you will be dearly missed.. May God bless your soul... My extended thoughts and prayers to the family
01-30-2018
Chad Lentscher
Hi Peltier family, My name is Chad Lentscher, and I work in the alumni department at Origins Recovery Center. We are so saddened to hear of Scott's passing, and we wanted to send our love and prayers. Please don't hesitate to reach out if you ever need anything.
01-30-2018
Reagan and family
My heart hurts for you. He and Julie were always so sweet and kind to Erin and Emily. I will never forget their kindness and fun you all had on ski trips. Reagan, please know this family is always here for you. With much love and sadness, The Eberhart family.
01-30-2018
Debbie Seagraves Bendy
Scott was a very special person. We were in the band together and we shared many good times. Fortunately, we reconnected years later and shared dinner and conversation. He will be missed.
Dillow-Taylor is a third generation family-owned business...established in 1929
---
Dillow-Taylor Funeral Home and Cremation Services
P.O. Box 98, Highway 11-E, Jonesborough, Tennessee 37659
Office: 423.753.3821 Fax: 423.753.7409

Hours of Operation:
Monday - Saturday: 8am - 5pm
Sunday: 12pm - 4pm
---