01-14-2018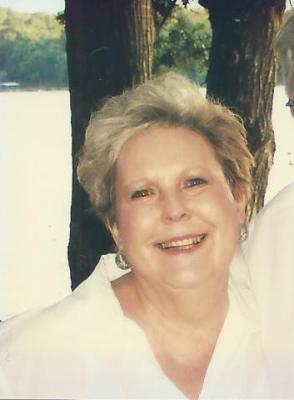 SERVICE SCHEDULE

Lou E. Bragg of Johnson City passed peacefully into the gates of heaven on Sunday, January 14.
Lou was born on May 3, 1934 in Johnson City, TN to the late Clarence and Mattie Lilley. She was a homemaker and worked in sales as her family grew.
She was a faithful member of Elizabethton Church of Christ.
She married her soulmate, Hoyt R. Bragg on July 19, 1952. They shared more than sixty-three years of wedded bliss and together raised five children – Larry, Jon, Judith, Robin and Daniel. Our mom was a devoted wife and loving mother. She taught us through her example to love one another unconditionally and to look to Christ for guidance and strength.
She is preceded in death by her husband, Hoyt R. Bragg, her eldest son Larry Richard Bragg (aka Harpo), her brothers Carroll, Carl, Claude, Glenn, Johnny and Joe Lilley and sisters, Ruby Saylor, Marie Rutherford and Florence "Ethel" Dolan.
Those left to cherish her memory are her four children, Jon Bragg (Paula), Judith Taylor (Kenny), Robin Hoss (Tom), and Dan Bragg (Young Shil); seven grandchildren, Russell Leonard, Natasha Bragg, Jeremiah Taylor, Sommer Worley, Matti Thiede, Elijah Bragg and Brianna Bragg; eleven great-grandchildren and numerous nieces and nephews.
Special thanks to Mom's caregiver, Renee Bishop. Her compassionate and loving care meant so much to our family.
The family will receive friends from 11am to 1pm on Saturday, January 20th at the Elizabethton Church of Christ, 137 East C Street with services to follow at 1pm.
Graveside services to follow at Washington County Memory Gardens. Pallbearers will be Bill Booker, Phil Saylor, Tom Lilley, Chuck Rutherford, Jeremiah Taylor, Trey Worley, Brandon Thiede and Elijah Bragg.
In lieu of flowers, donations may be made to Elizabethton Church of Christ or a charity of choice.










Would you like to leave an eulogy or condolence for Lou E. Bragg? If so, simply click HERE
EULOGIES & CONDOLENCES
01-22-2018
Sabrina Ballen
My heartfelt condolences to you and your family during this difficult time. My prayers are with you. If you need anything, please don't hesitate to let your Ford Family know.
01-21-2018
Ginny & Frank Murphy
Robin - Thoughts and prayers with you and your family. May you find comfort and peace in your memories.
01-21-2018
Jerry Saylor
As each one passes it reminds us of the ones before. Lucky people who had a chance to go through life and be a part of all this. Living, growing, crying, working, kids, and friends. Now we think of them, honoring each for what they gave us. Each beautifully different. When our turn comes do not fear, we had the privalage of knowing them-the ones who set the bar high.I am proud to be part of this group, who just wanted to live their lives so that the children would have a better one. We thank You and we will miss you.
01-20-2018
Bill Ingram
Judith I am so sorry for your loss . your mom was a special lady one of a kind she brought so much joy to the lives of those around her.my prayers for you and your family
01-19-2018
Rick Johnson
Robin, Prayers to you and your family during your time of loss.
01-19-2018
Terry Bickel
Robin, I'm so sorry to hear about the loss of your Mom. My thoughts and prayers are with you and your family during this difficult time. She sounds like such a lovely lady and I know your family will have a lot of wonderful memories of her and she will live on through you. Condolences, Terry Bickel
01-18-2018
bruce castle
I am so sorry for your loss . I have the fondest memories of your mom. Our thoughts and prayers are with the Bragg family . Bruce & Tammy Castle
01-16-2018
The Weavers
While words fail to capture the pain of losing a loved one, we look forward to the time when words will fail to capture the joy of having our heavenly Father return your dear one to you. May you find comfort in knowing that your dear one is safe in the memory of God, who will remember every detail about her and bring her back again. (John 5:28, 29)
01-16-2018
Robin Sayers and Family
Please accept our condolences. Mrs. Lou was the nicest lady on our street. Always so friendly. Enjoyed the visits with her or just talking to her while passing by when she was on her porch. We still have the dump truck that she gave Landon and the shrub that Hoyt gave us. Her kind words will not be forgotten. Her yummy fudge will not be either☺.If there is anything we can do, please let us know. Sincerely, Robin Sayers
Dillow-Taylor is a third generation family-owned business...established in 1929
---
Dillow-Taylor Funeral Home and Cremation Services
P.O. Box 98, Highway 11-E, Jonesborough, Tennessee 37659
Office: 423.753.3821 Fax: 423.753.7409

Hours of Operation:
Monday - Saturday: 8am - 5pm
Sunday: 12pm - 4pm
---