01-05-2018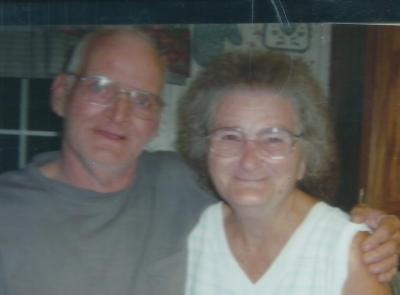 SERVICE SCHEDULE

Mr. Monroe Dexter Fender, age 75, Chuckey, passed away Friday, January 5, 2018 at Johnson City Medical Center surrounded by his close family.
Mr. Fender was born in Yancey County, NC and son of the late Mallie & Ila Sorrels Fender. He was also preceded in death by his wife, Jewell Fender and two brothers and two sisters.
He was of the Baptist faith.
Mr. Fender was a United States Army Veteran.
Survivors include son, Phillip Fender, Chuckey; two daughters, Becky Andrew (Joe), Johnson City and Elizabeth Arnold (Allan), Mt. Carmel; grandchildren, Allan D. Arnold, Jr. and Josh Honeycutt; great-grandchild, Ashton Arnold; and several nephews and nieces.
The family will receive friends from 6:00-8:00 pm Monday, January 8, 2018 at Dillow-Taylor Funeral Home.
Graveside services will be conducted 1:00 pm Tuesday, January 9, 2018 at Fairview Cemetery with Pastor Dallas Gregg and Bro. Logan Lamb officiating. Friends are request to meet at the funeral home 12:30 pm Tuesday to go in procession to the cemetery.
Pallbearers will be Joe Andrews, Allan Arnold, Johnny Bright, Phillip Fender, Josh Honeycutt and Allan Arnold, Jr.
The family would like to extend a very special thank you to the staff of 2300 floor of the Johnson City Medical Center for their wonderful care.







Would you like to leave an eulogy or condolence for Monroe Dexter Fender? If so, simply click HERE
EULOGIES & CONDOLENCES
01-07-2018
The Weavers
We are so very sorry for your loss. We pray that "the peace of God that surpasses all understanding will guard your hearts and your mental powers by means of Christ Jesus" as you deal with the intense grief that comes with losing your loved one. (Phillipians 4:6, 7) The Bible assures us that God "is near to those that are broken at heart; and those who are crushed in spirit he saves." (Psalm 34:18) We look forward with you to the time when we will be able to welcome our loved ones back! (John 5:28, 29)
01-06-2018
Jason Fender
Rest in peace dad. Love you.
01-06-2018
Julia Kade
We are all so sorry to hear of Monroe's passing. We are praying for the family during this difficult time. God bless and be near to all of you. The Kade family.
01-06-2018
Cheryl Fender Muller
I will miss you saying to me, Rember Daddy loves You. You will forever live in my heart. I will miss you so much till we meet again. RIP Daddy
Dillow-Taylor is a third generation family-owned business...established in 1929
---
Dillow-Taylor Funeral Home and Cremation Services
P.O. Box 98, Highway 11-E, Jonesborough, Tennessee 37659
Office: 423.753.3821 Fax: 423.753.7409

Hours of Operation:
Monday - Saturday: 8am - 5pm
Sunday: 12pm - 4pm
---