01-04-2018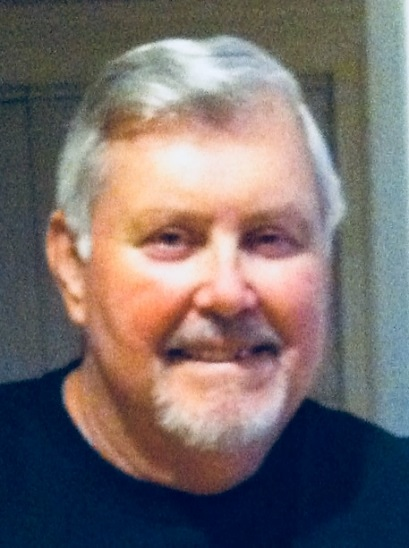 SERVICE SCHEDULE

Donald "Don or Donnie," Thompson, age 66, died January 4, 2018 surrounded by family.

Don grew up in Rock Springs, TN and lived in Gray before moving to Raleigh, NC. He retired
from Hare Pipeline, Apex NC.

Don was preceded in death by his parents - Holly & Orpha Thompson, Sister - Maxie Cox, Brother- Ed Thompson; Brother In-law Hugh Skelton, Neices - Gwendolyn, Teresa and Tammy, parent in-laws- Johnny & Jewell Sr., Sister in-law Surray Saylor and Brother in-law Jerry Childers.

Don is survived by his wife, Rosemary, and Briscoe, his dog; Sister-Helen Skelton & Charles; Brother & Sister-in-law, Hugh & Faye Thompson; Sister In-law Louise Thompson; Brother In-law & wife, Johnny Jr. & Jan Saylor; Sister-in-law Leisa Childers; Nieces, Nephews and their families all whom he loved. A special cousin - Matt Goins.

Don will be remembered for his love of God, his wife, dog and family; playing instruments, Bluegrass music, western folk art carvings, black iron skillet cooking and proud of Appalachian "mountain" heritage.

Graveside services will be held Sunday 2:30pm January 7, 2018 at Double Springs Baptist Church Cemetery. 2783 Rock Springs Rd. Kingsport, TN 37664

There will be a Memorial Service held later in Raleigh, NC.



Would you like to leave an eulogy or condolence for Donald "Don" Thompson? If so, simply click HERE
EULOGIES & CONDOLENCES
01-07-2018
Rachel & Lynn Morrison
Rosemary sorry to hear this may God give you peace at this time.
01-06-2018
The Weaver
We are so very sorry for your loss! Feelings of despair can be overwhelming at this time. We pray that "the Father of tender mercies, and the God of all comfort" (2 Corinthians 1:3, 4) will give you peace of mind and comfort in your hearts. Acts 24:15 says that "there is going to be a resurrection" and Job 14:14, 15 shows that God has a longing to resurrect his friends! We are so grateful that our loving God looks forward, as much as we do, to reuniting us with our loved ones.
Dillow-Taylor is a third generation family-owned business...established in 1929
---
Dillow-Taylor Funeral Home and Cremation Services
P.O. Box 98, Highway 11-E, Jonesborough, Tennessee 37659
Office: 423.753.3821 Fax: 423.753.7409

Hours of Operation:
Monday - Saturday: 8am - 5pm
Sunday: 12pm - 4pm
---