12-21-2017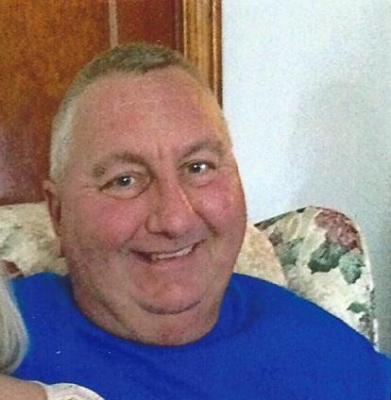 SERVICE SCHEDULE

Thomas Harold Wilson, 65, Johnson City, passed away unexpectedly on Thursday, December 21, 2017. Harold was born in Johnson City, Tennessee to the late Millard H. Wilson and late JoAnn Brown.
Harold was employed at Bill Gatton Acura for many years. He was an avid sports fan, amongst his favorite sports teams were the New York Yankees, Pittsburg Steelers, Florida State Seminoles, and locally the Dobyns-Bennett Indians. He loved any type of oval track racing while cheering for Zeke Shell, Scott Bloomquist and Kyle Busch.
He was preceded in death by Joe and Rose Campbell, Arthur and Lottie Wilson. Step father, Finn Brown. Uncles, Lester Wilson, Billy Jack Campbell, and R.L. Sargent.
He is survived by one brother, Richard (Rick) Wilson and wife Tammie and niece, Abigail. Nephew, Dustin Wilson and wife, Lisa and great niece, Leah. A very special friend, Maria Clawson. His aunt, Nancy Lovegrove and husband Bill, aunt Mary Campbell, aunt Evelyn Sargent, aunt Peggy Campbell and several cousins.
The family will receive friends on Saturday, December 23, 2017 at Dillow-Taylor Funeral Home from 4-6:00pm. Service will follow the receiving of friends. Graveside will be 2:00 pm Sunday December 24, 2017 at Eden's United Methodist Church Cemetery. Active pallbearers will be selected from family and friends.
The family would like to express a special thank you to Johnson City Internal Medicine and the staff at Johnson City Medical Center.



Would you like to leave an eulogy or condolence for Thomas Harold Wilson? If so, simply click HERE
EULOGIES & CONDOLENCES
03-28-2018
Marta
I am so sorry I am just hearing of Harold's passing. I went in this morning to drop my car off and asked where was Harold. I learned the unfortunate news. I would always bring Harold a memento from the Master's Golf tournament and wanted to see what he wanted this year. I am still in shock and disbelief. I will truly miss this kind, gentle soul!
01-04-2018
Danelle Glasscock
I was a customer of Bill Gatton living in Kingsport and Harold would pick up and deliver my Mazda to me over the past year for service. Through that great service, Harold and I would talk much about Dobyns-Bennett sports as I had two sons that played football and baseball. Harold knew a lot about all the DB sports, coaches and just shared a great love for life! He will be missed!
12-24-2017
Tom Townsend
Harold was a great neighbor for many years. He and I played ball often. I was shocked to hear of his passing and pray for his family and friends in their lost.
12-24-2017
Keith
I will truly miss you H. RIP. Roll Tribe!!
12-23-2017
Jeff
I'll miss my buddy the last time I talked to him He wanted me to take him to Clarence's Drive In when I got back home . Oh how I wish I could be taking him there ,he was a great friend .
12-23-2017
Dee Dee jeter
You will be miss by so many people I will miss our talks about racing.
12-23-2017
Wayne Salyers
I will sure miss you on Friday nights at Kingsport Speedway. Enjoyed sitting with you for the last few years. Your family is in my prayers. Wayne Salyers Kingsport
12-23-2017
O'Quinn Family
Our prayers are with you.
12-23-2017
Mitch and Janie Kennedy
Rick and Family, We are so sorry of the sudden loss of your brother. You and all your family will be in our prayers. With respects, Mitch and Janie Kennedy
12-23-2017
Jeff & Robin
Rest in peace H Really going to miss you We both loved Yankees,Steelers and racing
12-23-2017
John Stevenson
A loss for everyone that knew him. I worked with Harold at Gatton, and he always was helpful to everyone. I would run in to him from time to time after I left there, and it was always good to talk Steelers football or Yankee baseball with him. My condolences to his family.
12-22-2017
WES AND SANDY FIELDS
WE ARE GOING TO MISS YOU MY FRIEND. FRIDAY NIGHTS AT KINGSPORT SPEEDWAY WILL NEVER BE THE SAME.GOD SPEED OLD BUDDY
12-22-2017
Andrea P.
Harold always had a smile on his face that could brighten up a room, I will greatly miss seeing him and that smile. He will be missed by many at FTB.
12-22-2017
Richard Claudette Barnett
You will be deeply missed Harold.❤️❤️
12-22-2017
Mike Simerly
Harold was a neighbor I grew up with and a racing buddy! He always saved me a seat at Kingsport Speedway where we enjoyed many Friday nights with our other racing buddies. You've left us too soon my friend, but we all know that Harold will now get to watch racing and his darn Yankees every night! Miss you buddy!!!
Dillow-Taylor is a third generation family-owned business...established in 1929
---
Dillow-Taylor Funeral Home and Cremation Services
P.O. Box 98, Highway 11-E, Jonesborough, Tennessee 37659
Office: 423.753.3821 Fax: 423.753.7409

Hours of Operation:
Monday - Saturday: 8am - 5pm
Sunday: 12pm - 4pm
---