12-15-2017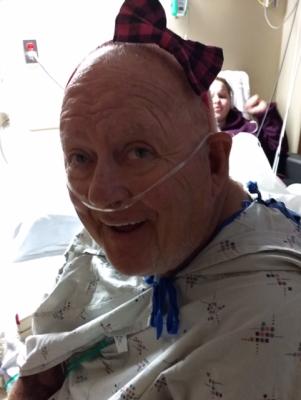 SERVICE SCHEDULE

Walter "Wally" L. Willard, 77, Johnson City, passed away Friday, December 15, 2017 at the Johnson City Medical Center.
Wally was born in Greensboro, North Carolina, son of the late Floyd and Maebell Willard. In addition to his parents, he was also preceded in death by his daughter, Julia Willard.
Left to cherish his memory are his wife, Laura Willard; children, Walter Lee Willard Jr. and wife Victoria, Pamela Willard, Hugh Willard, Elizabeth Ammirati and husband Guy, Patrick Willard, Shannon Willard, and Lindsey Willard; grandchildren, Jessica Willard, Dylan Willard, Victoria Ammirati, Maria Ammirati, Anna Willard, and Isabella Ammirati; brother, Douglas Willard and wife Carolyn; and sister LaVonne Brown and husband Kenneth.
A visitation will be at St. Mary's Catholic Church from 4:00 to 5:30 with a Mass of Christian Burial at 5:30 Wednesday, December 20, 2017 with Father Peter Iorio and Father Bede Aboh officiating. Graveside services will be Thursday 21, 2017 1:45PM at Mountain Home National Cemetery.
Pallbearers will be Knights of Columbus Council 4264 and an Honor Guard by Knights of Columbus Assembly 1840.
Donations may be made to the Renasant Bank, 401 East Jackson Blvd. Jonesborough, Tn. to help the family with Medical bills.



Would you like to leave an eulogy or condolence for Walter L. Willard? If so, simply click HERE
EULOGIES & CONDOLENCES
12-25-2017
Carol Nowicki and family
Our condolences to the Walter L. Willard family. We will remember the personable young man just back from his tour of duty in France, eager to start his career in the new field of computers. We will remember his tenderness at the time of our great loss. We still smile at the memory of our neighbor's reaction when Wally pulled into our yard, opened his car's trunk and out jumped Blizzard, his dog. Rest in peace Wally.
12-20-2017
The Weavers
We are so very sorry for your loss! Feelings of despair can be overwhelming at this time. We pray that "the Father of tender mercies, and the God of all comfort" (2 Corinthians 1:3, 4) will give you peace of mind and comfort in your hearts. Acts 24:15 says that "there is going to be a resurrection" and Job 14:14, 15 shows that God has a longing to resurrect his friends! We are so grateful that our loving God looks forward, as much as we do, to reuniting us with our loved ones.
12-20-2017
Leigh Ren
I worked with Wally in the same office for a couple of years. I cannot believe he left us! I missed his laughter, his humor and his kindness. I felt so blessed to work with him in NC. He was such a wonderful man! The words cannot describe what I am feeling, Laura, you and your family are in my thoughts!
12-19-2017
Nancy Meador
I am truly sorry for your loss, I feel blessed to have know Wally these past years at Fairmont. Much love is sent to you and your family.
12-19-2017
Patsy Slaughter, Sanford North Carolina
I worked with Wally at the North Carolina Division of Medical Assistance a very long time ago although not in the same unit. Through folks in his group, we were kept in the loop after he moved to TN. I had just asked one of them in our retiree lunch on 12/12 had she heard from Wally. I am so sorry to get the news of his passing. He was a fine fellow and I enjoyed the technical sparring that we had.
12-17-2017
Alan Edwards
Laura I only knew Walter for a short period of time but I really liked him and always enjoyed talking with him. You and your family will be in my prayers.
12-17-2017
Theresa Lasiter
Laura and Family, I am so sorry to learn of the passing of Wally, He always had a big smile on his face every time I would see him. That is how I am going to remember him. You are all in my thoughts and prayers. God Bless
12-17-2017
Jackee Johnston
Laura and family- praying for you at this difficult time. Wally was one of the kindest people I have ever known. God Bless your sweet family!
12-17-2017
steve and tracie wilson
One of a kinda we are going to miss you a lot. Our prayers and our hearts go out for you Laura and the kids. We Love you guys.
12-17-2017
Gay Whitt
Laura and family, I was so sorry to hear of Wally's passing. He was always such a strong supporter of our dance classes when I had the Jonesborough Studio. I wish for you and the children the fondest memories of all the good times you shared as a family. You will all be in my thoughts and prayers during the coming days. Blessings to you all.
12-17-2017
Pat Berg
I am so sorry for your loss. Wally's greatest joy is his family. He is so proud of you all. His great big smile will be missed along with his jokes. Praying for you all. Jesus have mercy.
12-17-2017
Dr Meg Farmer
So sorry to hear of your loss. I could always count on Mr Willard for a cheery smile and hello in various school drop off lines. May God strengthen and comfort you all through this time.
12-16-2017
Katie Ohmer
Wally YOU are a Wonderful Christian friend. You encouraged me in the True Catholic faith. Your laughter contagious and how you made me laugh. You are now with our Savior Jesus and Mother Mary. I am SO Thankful that by our Jesus' grace we will be together in Heaven.
Dillow-Taylor is a third generation family-owned business...established in 1929
---
Dillow-Taylor Funeral Home and Cremation Services
P.O. Box 98, Highway 11-E, Jonesborough, Tennessee 37659
Office: 423.753.3821 Fax: 423.753.7409

Hours of Operation:
Monday - Saturday: 8am - 5pm
Sunday: 12pm - 4pm
---