12-08-2017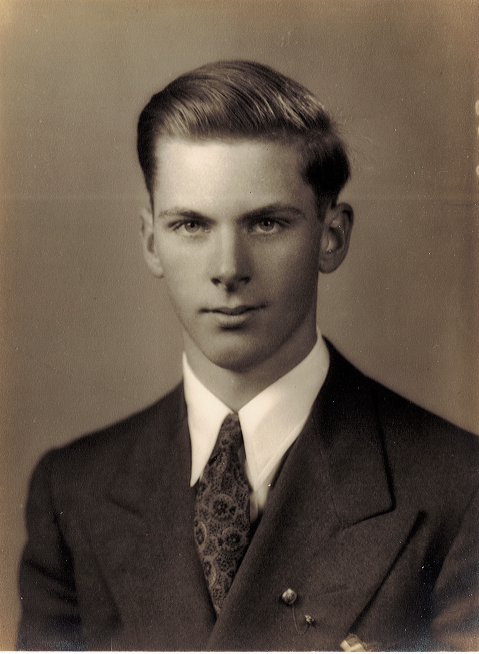 SERVICE SCHEDULE

Dr. Charles V. R. (Vern) Dauerty, Jonesborough, died peacefully, surrounded by his loving family, on Friday, December 8, 2017. He was 93.

Dr. Dauerty is survived by his beloved wife of 21 years, Joan Goss Dauerty, his step-children, Christine Edwards and her husband, Hugo Angel, of Jonesborough, TN and Cheryl E. LaNasa and her husband, Salvatore LaNasa M.D., of Buckhannon, WV, four step-grandchildren, Ian Spencer-Cummins Stewart, Emilia LaNasa, Salvatore Matteo LaNasa, and Enzo LaNasa, his brother, James S. Dauerty, of Newark, DE, and his nephews, Jimmy and David Dauerty of Newark, DE and Col. John C. F. (Dusty) Rhoades (USAF Ret.) of Logansport, IN. He was preceded in death by his wife of 44 years, Dr. Henriette Walker Dauerty and his sister Joy Seher.

Vern was born on September 7, 1924 in Philadelphia, PA, the third child of Rev. James Shackelford Dauerty and Cora L. Roberts Dauerty. He attended Morrestown Friends School in Moorestown, PA, graduating in 1942. As many others of the Greatest Generation, Vern enlisted in the U. S. Army in 1943, after he attended Lafayette College in Easton, PA for one semester. He served in the Army Medical Corps from 1943 to 1946, participating in the Battle of the Bulge and the Battle of Central Europe. After the Japanese surrender in 1945, Vern also served in the Philippines.

After World War II, Vern returned to Lafayette College to earn his B.A. degree and then entered Jefferson Medical College in Philadelphia, earning his medical degree in 1953. He then completed a rotating internship at St. Joseph's College in Syracuse, NY. After completing his internship in 1955, Dr. Dauerty opened his own office for the general practice of medicine, where his practice included internal medicine, minor surgery, obstetrics, pediatrics, geriatrics, and some psychiatry.

Dr. Dauerty then went on to complete a two-year residency in anesthesiology from 1962 to 1964 at Upstate Medical Center in Syracuse, after which he was appointed Assistant Professor of Anesthesia at that hospital. He was also on the medical staff at Crouse Irving Memorial Hospital and the Veteran's Administration Hospital over the next eleven years.

In 1975, Dr. Dauerty retired from teaching hospitals and went into private practice at the A. L. Lee Memorial Hospital in Fulton, NY, where he specialized in anesthesiology and emergency medicine until his retirement in 1987. After marrying his wife, Joan, Dr. Dauerty and Joan moved to Greeneville, TN to be closer to his step daughters and his siblings, eventually settling in Jonesborough.

The family will not be receiving friends and family at this time. A memorial service to honor Vern's life will be announced at a later date. In lieu of flowers, memorials may be made in Vern's memory to the James H. Quillen College of Medicine at East Tennessee State University.



Would you like to leave an eulogy or condolence for Dr. Charles V. R. (Vern) Dauerty? If so, simply click HERE
EULOGIES & CONDOLENCES
12-13-2017
The Weavers
We are so very sorry for your loss. We pray that "the peace of God that surpasses all understanding will guard your hearts and your mental powers by means of Christ Jesus" as you deal with the intense grief that comes with losing your loved one. (Phillipians 4:6, 7) The Bible assures us that God "is near to those that are broken at heart; and those who are crushed in spirit he saves." (Psalm 34:18) We look forward with you to the time when we will be able to welcome our loved ones back! (John 5:28, 29)
12-13-2017
Louise Skalko
Joan, I was saddened to learn of Vern's death, this morning. He was a very special person and I feel privileged to have known him, even for such a short time. My thoughts and prayers are with you and your family. I know Vern will be greatly missed.
Dillow-Taylor is a third generation family-owned business...established in 1929
---
Dillow-Taylor Funeral Home and Cremation Services
P.O. Box 98, Highway 11-E, Jonesborough, Tennessee 37659
Office: 423.753.3821 Fax: 423.753.7409

Hours of Operation:
Monday - Saturday: 8am - 5pm
Sunday: 12pm - 4pm
---