12-08-2017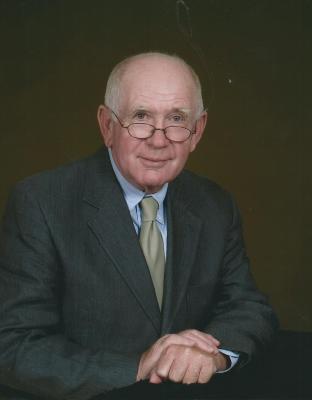 SERVICE SCHEDULE

Dr. James (Jim) C. Mahoney, aged 76, died suddenly Friday evening while doing the work he loved to care for his cattle. Dr. Mahoney retired in 2007 from four decades in general surgery practice and turned his full attention to his lifelong passion for farming. He was born in the Jockey community, grew up in Jonesborough, and lived most of his life in Washington County. Educated at ETSU and the University of Tennessee, Dr. Mahoney was grateful for the benefits of a good education, and later served on the faculty at ETSU medical school and on the board of the Washington College Academy. He served as a flight surgeon in North Africa as a Captain in the United States Air Force, and in mid-life he shared his time with the VA Hospital and Johnson County hospital in Mountain City, spending many happy afternoons at the Mountain Home VA campus near his medical office.

Dr. Mahoney was preceded in death by his parents, Thomas James Mahoney and Martha Cate O'Dell Mahoney, and by his eldest sister, Hilda Mahoney Frye. He is survived by his children Russell Cooper Mahoney of Blount County and Lela Mahoney Young and family of Knoxville, including husband Charles (Chuck) Edward Young and children Natalie Russell Young, Cooper Henry Young, and Harrison Edward Young. He is also survived by his sister Regina Mahoney Foor Adams and brother-in-law John Adams of Gloucester Point, Virginia, and three nieces: Elizabeth Foor Hicks and husband Russell Wayne Hicks of Bedford, Virginia; Cynthia Foor Callis and husband Vivian H. (Jack) Callis of Saluda, Virginia; and Jennifer Frye Bowen of Kingsport, and their children. Nearer home, Dr. Mahoney is survived by cousins Dan and Katie Mahoney, and Jane Epps, all of Johnson City.

When Dr. Mahoney returned to Jonesborough full-time, he took up the work of the homestead in the Fairview community where he'd grown up. He deeply enjoyed rekindling community ties. He met often with a group of high school classmates to share a meal, and in the mornings, he could be found at the Glendale Store near his Greene County farm or at White's Automotive in Jonesborough. Dr. Mahoney and his family are grateful for the embrace of the many friends and neighbors in the Fairview community. While his death came without warning and too soon, Dr. Mahoney was at peace in his faith and found daily joy in farming his family's land, tending his cattle, visiting his children and grandchildren, and sharing meals and laughter with friends.

The family will receive friends from 5-7 Thursday evening, with a memorial service to follow, at Dillow-Taylor Funeral Home in Jonesborough. A brief graveside service will be held 10 am Friday at the Fairview United Methodist Church Cemetery. Pallbearers will be Russell Mahoney, Joey Keys, Harry Young, Jimmy Rector, Johnny Dillow, Shane Adkins, Don White, and Kyle White. Donations in Dr. Mahoney's honor are appreciated at any charity of your choosing, or at Angel Flight (angelflightsoars.org) or Remote Area Medical (ramusa.org).



Would you like to leave an eulogy or condolence for James (Jim) C. Mahoney? If so, simply click HERE
EULOGIES & CONDOLENCES
12-16-2017
Zora Keys Reed
Prayers for the family
12-15-2017
LewisThomas
Dear Family, I'm so sorry for your loss.I didn't know "Doc" very long. I met him at my Mom and my sister Amelia's store in Glendale. He liked to talk and joke around. I talked to him just the day before he passed to glory.He will be greatly missed.
12-15-2017
Wayne and Gay Battle
Thinking of you, Lela and Russ. Praying you are both comforted by your father's faith and his life serving others. We will never forget the precious children you both are! Love to you and all your family.
12-13-2017
Tina Loflin
So very sorry for your loss, particularly at this time of the year.
12-13-2017
Joyce Dixson
Lela, I don't have any special words to say, but I love you! God knows all about everything and not only that, HE's loving on you and holding you together in the midst of it all right now. This life can be tough at times--but there is an eternity and it will be beauty. But right now, hold onto those beauty memories and the fun times you shared with your dad. The looks, the smiles, the hugs, the kisses, the laughter, and his love and it will carry you through! This is my prayer for you!
12-13-2017
Cindy Russell
Although I did not personally know Dr. Mahoney, I learned of him through his daughter, Lela. She shared many fond stories and spoke often of learning important life's lessons from him. Sending caring thoughts for his family and friends at this time.
12-13-2017
Joan Roberson
Lela & Chuck, Natalie, Cooper & Harry: My prayers are with you! I was so sorry to hear of the loss of your father. I can only imagine how difficult this time is for all of the family. May you be comforted in the knowledge that God is near, and may you lean on Him and know that he has welcomed your father into the place well-prepared in advance for his coming. Love, Joan
12-13-2017
Beverly Barnett
I had the pleasure of teaching Jim to fly in the mid 90's.. What fun we had....Jim was so happy to pursue his dream of flight, a dream he had for many years. My deepest condolences to his family during this sad time.Jim was a man of tremendous character and christian values. I am so glad our paths crossed. My life has been enhanced through our association... God speed my friend.
12-12-2017
Chris Carol Carter
Prayers are with each of you. Dr. Mahoney was a dear personal friend. He will be missed. Chris Carol Carter
12-12-2017
Allen & Terrie Grubbs
Jim was a good man, great doctor an a great neighbor on Jockey Rd. He was always friendly when he was on his farm on Jockey Rd. He always would talk to my husband an granddaughter an wave at me as he passed by our house. He will be greatly missed in our neighborhood. We sure will miss seeing him come to the farm working and feeding his cattle. Rest In Peace our friend/neighbor. Praying for his family and many friends.
Dillow-Taylor is a third generation family-owned business...established in 1929
---
Dillow-Taylor Funeral Home and Cremation Services
P.O. Box 98, Highway 11-E, Jonesborough, Tennessee 37659
Office: 423.753.3821 Fax: 423.753.7409

Hours of Operation:
Monday - Saturday: 8am - 5pm
Sunday: 12pm - 4pm
---