11-29-2017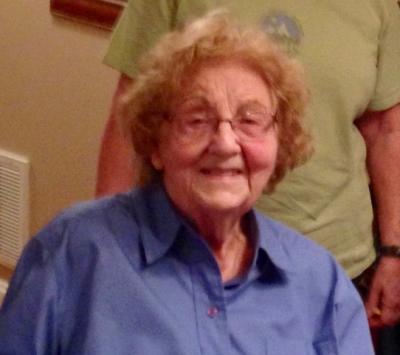 SERVICE SCHEDULE

Charlotte S. "Char" Christensen, 89, passed away on November 29, 2017, in Johnson City, Tennessee following a brief hospitalization.
She is survived by her three children; Ann C. DeBaldo with her husband Joseph (Tampa, FL), Karen C. Taylor (Jonesborough, TN) and her daughter Amy Ann Dupree (Deltona, FL), and Robert C. Christensen with his wife Martha, (Jonesborough, TN); and her brother, Charles H. Swayne, Jr. (Cumby, TX).
The daughter of Mr. and Mrs. Charles H. Swayne, Char was born in Mount Vernon, N.Y. After marriage to Christian A. "Chris" Christensen, the couple moved to Stuart, Florida where they raised their three children. Subsequently, they lived on a small farm in Palm City, FL where Char loved to ride her horses Nelly and Jitterbug. Her husband Chris worked his magic in the garden while working as a real estate title examiner in Stuart. After Chris' passing in 1984, she moved to Deland, FL and more recently to Jonesborough, TN to be close to Robert and Karen. Char loved the Storytelling Center and one of her favorite activities was feeding the wild birds that flocked to her lovely gardens.
Char was a loving wife, a devoted mother, and proud of her heritage as a descendant of a signer of the US Declaration of Independence, Arthur Middleton. Her departure has left an empty place in the hearts of all who knew and loved her. The family ask that in lieu of flowers, donations be sent to the Holston Home for Children, 404 Holston Dr, Greeneville, TN 37743.



Would you like to leave an eulogy or condolence for Charlotte S. "Char" Christensen? If so, simply click HERE
EULOGIES & CONDOLENCES
12-13-2017
Josephine Ashley Paradise
The folks at Taylor-Ashley Agency have fond memories of the years that Charlotte was a member of our real estate department. All of our love to the Christensen children
12-12-2017
Jerry Taylor
I am deeply saddened by her passing, and I will miss her. My condolences to the family. She was truly a fine lady. A blessing to have known her.
Dillow-Taylor is a third generation family-owned business...established in 1929
---
Dillow-Taylor Funeral Home and Cremation Services
P.O. Box 98, Highway 11-E, Jonesborough, Tennessee 37659
Office: 423.753.3821 Fax: 423.753.7409

Hours of Operation:
Monday - Saturday: 8am - 5pm
Sunday: 12pm - 4pm
---