11-25-2017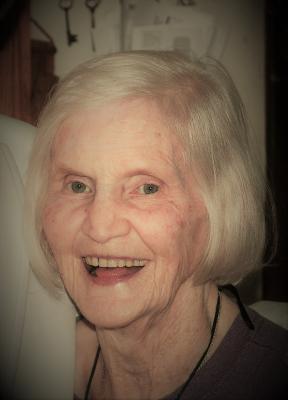 SERVICE SCHEDULE

Mrs. Earlene Bobbi Vaughn, 80, went home to be with her Lord on Saturday, November 25, 2017 after a lengthy hospitalization.
Bobbi was born March 19, 1937, and was a native of East Tennessee and an active member of Skyline Heights Baptist Church in Johnson City. She was preceded in death by her father and mother, Earl and Ollie Little; Her sisters, Ella Little, Jo Argerbright and Dott McKinney; a daughter, Charlene Moore, and a son, Charles Russell Chatman Jr.
Survivors include daughter Debbie Bright and husband Lennie, daughter Rebekah McGinnis, a son Michael Vaughn and wife Heather, 12 grandchildren, 4 great grandchildren, one great- great grandchild and numerous other children who lovingly referred to her as Granny Bobbi.
The family would like to thank all the nursing staff on the 4200 floor of the Johnson City Medical Center, as well as the hospice team and the chaplains for all the care and support they offered during her stay there.
A celebration of life service will be held at Skyline Heights Baptist Church, 1601 Skyline Drive, Johnson City on Thursday at 4 pm with Rev Don Page and Rev Michael Vaughn officiating. The family will receive friends at the church from 2 till 4 pm prior to the service. The committal service will be at 11 am Friday, December 1, 2017 at the (Miller) Little Family Cemetery in Johnson City.
Pallbearers will be family and friends. In lieu of flowers memorial donations may be made to Skyline Heights Baptist Church.







Would you like to leave an eulogy or condolence for Earlene Bobbi Vaughn? If so, simply click HERE
EULOGIES & CONDOLENCES
11-29-2017
Roy Fowler
Michael I will be praying for you and your family. Mothers are so special and our oldest life long friend. I know she will be missed. If you and Heather need anything just give me a call.
11-29-2017
Janice greene
I will miss sweet Bobbi,
11-28-2017
Denne Cade
May the bouncing personality that Frances and I knew in Bobbi when we were growing up continue to dance in the minds of her family and friends.
11-27-2017
Crumley Family
We will miss your Mom so much. She encouraged me during difficult times. I pray God will comfort you all.
Dillow-Taylor is a third generation family-owned business...established in 1929
---
Dillow-Taylor Funeral Home and Cremation Services
P.O. Box 98, Highway 11-E, Jonesborough, Tennessee 37659
Office: 423.753.3821 Fax: 423.753.7409

Hours of Operation:
Monday - Saturday: 8am - 5pm
Sunday: 12pm - 4pm
---