11-15-2017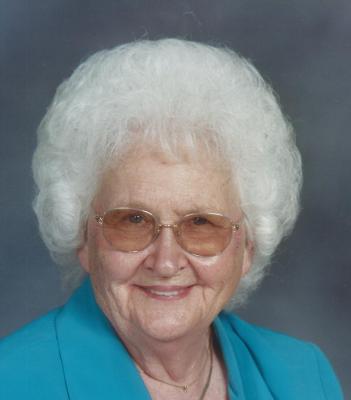 SERVICE SCHEDULE

Mrs. Ethel C. Lewis, age 92, Jonesborough, passed away Wednesday, November 15, 2017, at Johnson City Medical Center.
Mrs. Lewis was born in Hamblin County, Tennessee and daughter of the late Thomas Clark and Bertha Ward Burton. She was also preceded in death by her husband, James Alvin Lewis; daughter, Sharon Lewis Drain; grandson, Jeff Drain; brother, Eugene Burton; sister, Ruth McGrady; brother, Ralph Burton; infant sister, Nellie Burton; half-sister, Mae Roberts; half-brothers, O.E. Burton and Dana Burton, and several aunts and uncles.
Before marriage Ethel lived in Kingsport, Tennessee. Ethel attended Sullivan High School where she played basketball and was voted Most Studious. She was Salutatorian of her 1945 Senior class. After graduation she worked at Tennessee Eastman where she met her husband of 50 years, Alvin, who she affectionately called "Sugar." In 1949 Ethel and Alvin moved to the Fairview Community of Washington County, Tennessee, where they joined Fairview United Methodist Church in 1950. Ethel sang in the church choir, was on the Worship Committee, taught the Primary Sunday School Class for approximately 25 years and was Communion Steward for many years. Ethel enjoyed cooking, reading, playing dominoes, working jigsaw puzzles, sewing and quilting. More than anything else Ethel dearly loved her church and family.
Survivors include her son, Mike Lewis (Brenda); daughter Kathy Shelton (Mark); son, Steve Lewis (Konnie); grandchildren, Tenna Drain (Joe Williams), Rollie Lewis, Chelsea Lewis (Dave Shankle), Sarah Lewis (Melissa), Leigh-Anne Wilson, Jessica Shelton (Phillip Patrick). Matthew Lewis, and Kary Gentry (Sasha); great-grandchildren, Sam Drain and Seth Drain; one brother, Millard Burton (Erma); sister-in-law, Peggy Burton; numerous nieces and nephews; and lifelong friend, Dorothy Light Henry.
Funeral services will be conducted 2:15 PM, Saturday, November 18, 2017 at Fairview United Methodist Church with Reverend J. Russell Taylor and Reverend Cindy Paxton officiating. Music will be provided by Joe Lane accompanied by Doug Bennett. The family will receive friends from 12:00-2:00 PM Saturday prior to the service. Interment services will follow at Fairview Cemetery.
Pallbearers will be Mark Shelton, Edward Drain, Matthew Lewis, Kary Gentry, Johnny Burton, Rodney Burton, Robert Burton, Bart Burton, Daryl McGrady, Roger McGrady, and Joe Carr. Honorary pallbearers will be nephews, friends, and church family.
The family wishes to send special thanks to Ethel's personal caregivers: Teri Pierce, Tracy Jones, Jean Keys, Dorothy Allen, Vickie Manis and Regina Derrick. The family is very appreciative of the care she received from the Johnson City Medical Center Emergency Room and ICU Staff.
Memorial donations may be made to Fairview United Methodist Church, 878 Highway 81 N. Jonesborough, TN 37659.



Would you like to leave an eulogy or condolence for Ethel C. Lewis? If so, simply click HERE
EULOGIES & CONDOLENCES
11-29-2017
Mark A Shelton
Ethel was not only my mother-in-law but also my dearest friend. We spent MANY precious moments together laughing, crying, and solving many problems whether it be with the family, church or world.I could always count on her to have my back and I hers. I morn inside every day because I miss her so but I TRULY know that now she is no longer in pain and that sweet laugh of hers is heard all over heaven. My life is so much better for having known and loved her.
11-19-2017
Robbin McCoy
Ethel Lewis made me smile and laugh. I took her to be a firm but loving woman, a Christian who loved her God, County, community, family and friends. ❤️
11-18-2017
Mary Lewis
Dear Cousins, You have my deepest sympathy. May God's love surround you. May God's peace comfort you. May you find God's joy in sweet memories. Love and hugs, Mary Lewis
11-17-2017
Jennifer & Ron Hunter
We were saddened to hear of Ethel's passing. You are all in our thoughts and prayers. God Bless, Ron and Jennifer Hunter
11-17-2017
Bob Winegar
Shelley and I offer you our condolences in this time of loss. Your mother was a wonderful lady and I know you will miss her greatly. Prayers for your comfort and peace. Bob & Shelley Winegar rwinegar@roadrunner.com
11-17-2017
Mildred Lane Sampson
Ethel was one of the nicest people I had the privilege of going to Sullivan High School with. My prayers are with the family.
11-17-2017
Sonnie Mqas
Sorry to hear of dear Ethels death. She was a sweet lady and we loved her. My thoughts and prayers for all the family, I wish I was closer to give y all a hug God bless. Love Sonnie
11-17-2017
Cherie Chapman Phillips
Loving thoughts and prayers are winging their way to Kathy and Mark, and family. At this time words fall short. It is through God's strength and love that we find peace in knowing that Ethel has left her pain and suffering behind and the joy of Heaven is now hers. This does not alleviate our grief as loss takes time. As Christians, we are given this gift of everlasting life and promise that one day we will all be together again. Love and Prayers to all, Cherie
11-17-2017
Brenda Keck Reed
Cousin Ethel meant so much to our Ward family over her blessed 92 years. She was ever kind, gracious, welcoming, loving and joyful. A wonderful wife and mother. A wonderful daughter. A sweet giving grandmother.I shall miss my dear beloved cousin. Deepest condolences from Brenda and family and Willa Johnson and family. Blessed be. Love, Brenda
11-17-2017
Jean vaughn
I am so sorry for the loss of your mom! She was one of my special friends at the cancer center! I loved her and she will be missed so much! I am glad I had the privilege to know and love her!! You are all in my thoughts and prayers!!! Rest with Jesus sweet lady!!!!!!
11-16-2017
Mike DeLoach
Ethel was a dear friend of our family. She will be missed.
11-16-2017
Teri Pierce
Extraordinary woman with an amazing family. I love you all.