11-14-2017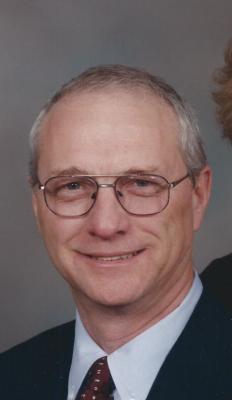 SERVICE SCHEDULE

2 Timothy 4:7 "I have fought the good fight, I have finished the race, I have kept the faith."

JONESBOROUGH- Samuel Harrison Carder, age 73, of the Sulphur Springs Community, went to be with his Heavenly Father on November 14, 2017. Sam was born in 1944 to Benjamin Houston and Gladys Anita Carder.
Sam was preceded in death by his parents; his brother, Ben; and son-in-law, Chuck Poore.
Left to mourn Sam's loss are his wife, Bobbie Orr Carder; three children, Anita Poore, Samantha Carder-Lancaster (Craig), and Benjamin Houston (Niki) Carder; seven grandchildren, Keller, Lucy, and Carder Poore, Houston and Dailey Carder, and Maxwell and William Lancaster. Sam has two sisters, Elizabeth Ramsey and Carolyn (Earl) Maden; two brothers, Mack and Dan. Sisters-in-law and brothers-in-law include Sue Hobbs, Bernie and Thelma Benkey, Betty and Emmet White, Shirleen and Rick Edens, Bonnie and Fred Cox, and James (Bud) and Delores Orr. He has numerous nieces, nephews, and cousins. Very special relatives are Uncle Coolidge and Aunt Edna Johnson and Donald and Linda Hall.
Sam was a life-long member of the Sulphur Springs United Methodist Church. He was especially involved with the United Methodist Men, Harvest Festival, and Camp Meeting. Sam had never missed a camp meeting until 2017; thus he was elated when Bishop Richard Looney, Pastor Joe and Tori Barber, and Rev. Michael Vaughn visited him.
The love of golf, fishing, farming, vacationing, sports, and praising God filled his every desire. Sam's quiet, yet teasing personality resulted in him having many, many friends. Sam lived his life as a great example for his children, grandchildren, and those whom he came in contact with. For years, Sam worked with the Sulphur Springs Little League football teams; whereas, he touched the lives of many youngsters. Thanks Sam for the wonderful memories, the sacrifices you made, the lessons you taught, the virtues you instilled, and the leadership you provided. He enjoyed life to the fullest until being stricken with Parkinson's Disease. He was then reminded of the lesson he taught his children and that was to do your best every day, to never give up, and to finish strong! Sam did just that.
The family does appreciate the loving care provided to Sam by two angels, Angela Buchanan and Joan Estepp, and the Mountain States hospice staff.
A Celebration of Life service will be held on Friday, November 17, 2017 in the Sulphur Springs United Methodist Community Ministries Center. Receiving of friends will be 4:30 – 7:00 with the memorial service following at 7:00.
In lieu of flowers, memorials or donations may be made to the American Parkinson Disease Association (APDA), Parkinson Plaza, 135 Parkinson Avenue, Staten Island, NY 10305-1425 or The Sulphur Springs United Methodist Church Building Fund, 1432 Gray-Sulphur Springs Road, Jonesborough, TN 37659.



Would you like to leave an eulogy or condolence for Samuel Harrison Carder? If so, simply click HERE
EULOGIES & CONDOLENCES
11-20-2017
Coty Drew
Praying for peace and comfort to all of you during this time. Mr. Sam was an awesome human being.
11-18-2017
The Davis Family (Daniel,Stacy,Andrea,Cameron and David)
We are so sorry for your loss. We will be praying for comfort in this time of need.
11-18-2017
Johnny and Jo Broyles
Bobbie and children, we just found out about Sam this morning. We are so sorry. Our thoughts and prayers are with you. May God comfort you at this time.
11-18-2017
Mary Lewis
Bobbie and Anita, You and your family are in my thoughts and prayers. May you feel God's love surround you during this difficult time. Mary Lewis
11-17-2017
Kimberly Garland-Phipps
Miss Bobbie and family , I am so saddened to hear of your loss of precious Sam. I just want you to know that you are in my thoughts and prayers today and ongoing , especially through this holiday season . You ,Miss Bobbie , have always been a precious soul to me , and I love you dearly - I just wanted you to know that you are my heart ❤️. Kim
11-17-2017
Greg & Alison Pietrangelo
So sorry for your loss. Glad we got to visit this summer but we know He is in Gods ballpark now, just where he wanted to be. Much love to all the family!!
11-17-2017
Pati & Pat Shannon
We did know Sam, but know Mack from several years back. Please let him know we are praying for him and the family with understanding sympathy. Pati & Pat Shannon 3307 Martindale Dr. Johnson City, TN 37601
11-17-2017
Rodney
Great memories Sam of our time spent together at the farm all those summers ago. Good times!
11-16-2017
terry slagle
So sorry to hear of sams passing. Praying for you all.
11-15-2017
Mitzi Emmert
Your family is in our thoughts and prayers.
11-15-2017
Tim Daniels
So sorry for your loss. You all are in my prayers!
11-15-2017
Kristi Bernard Bennett
I am so sorry for your loss. I am praying for your peace and comfort.
11-15-2017
Barbara Clark
Anita and family, You have our deepest sympathy, and we are remembering you in our prayers. May the Lord provide peace and comfort to you and your family. We are thankful for the remarkable life of your loving father/grandfather, and we know he will be missed by many. May his legacy continue through your lives. Blessings, Rev. Barbara Clark Church Street United Methodist Church Knoxville, TN