11-03-2017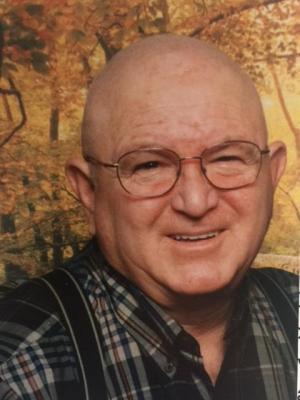 SERVICE SCHEDULE

Richard (Dick) Williams, 74, went home to be with the Lord and family
Friday November 3rd at his home after a lengthy illness. Richard was the
son of Virgil and Catherine Williams, who preceded him in death.
He lived around Fall Branch for most of his life. Richard was honored
to serve in the Navy for over 10 years, and very honored to have been a
Navy Seal. He was also proud to have been a Washington Co.
Deputy/Detective, as well as an over the road/local truck driver.
Richard was a member of Lovelace Baptist Church, and was very
strong in his faith.
In addition to his parents, Virgil and Catherine, he was preceded in
death by his sister: Joyce Dotson, and a special brother-in-law: Preston
Hayes.
Surviving include, his wife: Kathy, 3 sons and daughter-in-law:
Jeffery, Ricky and Rossana, and Gregory. 3 daughters and son-in-law:
Tammie, Kristina and Tim, and Jenny. 1 granddaughter: Courtney. 6
grandsons: T.J, Joshua, Zachary, Brendan, Laird, and Landon. His sister
Sylvia, brother and sister-in-law: Wilmer and Sandy,as well as numerous
aunts, uncle, and cousins. Special mentions: ex-wife Carol, who he was
married to for 20 years. All his Rook-brothers, he loved and enjoyed
"beating" every one of them. His game secrets are with him in Heaven.
It was Richard's choice to donate his body to James H Quillen
Research in hopes of helping others.
Per his wishes, we will be having memorial services at Lovelace
Baptist Church on Saturday November 11th from 4-5pm. Memorial
contributions can be given to Lovelace Baptist Church 987 Ryan Rd. Fall
Branch, TN 37656.



Would you like to leave an eulogy or condolence for Richard (Dick) Williams? If so, simply click HERE
EULOGIES & CONDOLENCES
11-09-2017
Terry Gross
Tammi I will be praying for you and family.
11-06-2017
April Williams
My heart goes out to the Williams family. I had the privilege of knowing Richard as my uncle as Wilmers step daughter. He was always funny and made me laugh. I will always remember him as well as Virgil and Catherine who I loved dearly.
11-06-2017
Leah Moody
So sorry for your loss, you are in my prayers. God's comfort to you.
11-06-2017
Wendell Williams
I'm sorry to hear about Richard, I won't be able to made the memorial, sending love and prayers to his family
Dillow-Taylor is a third generation family-owned business...established in 1929
---
Dillow-Taylor Funeral Home and Cremation Services
P.O. Box 98, Highway 11-E, Jonesborough, Tennessee 37659
Office: 423.753.3821 Fax: 423.753.7409

Hours of Operation:
Monday - Saturday: 8am - 5pm
Sunday: 12pm - 4pm
---