11-01-2017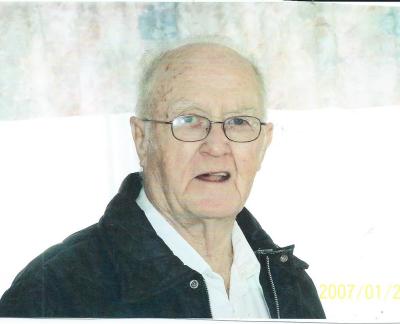 SERVICE SCHEDULE

Mr. David Arnold Buck, went to be with his Lord Wednesday, November 1, 2017.
David was born February 27, 1927 and son of the late Ira and Mary Ruth Jenkins Buck. He was also preceded in death by his loving wife, Christine Buck (Broyles), three brothers, Edgar Buck, O'Dell Buck and J.D. Buck and one sister, Frances Hicks.
He was a member of The Westside Christian Church.
Mr. Buck was a United States Army Veteran having served during WWII & Korean War.
Left to cherish his memory, two sons, David Jr. and wife Yvonne, Greenlane, PA and Ricky and fiancée Sarah, Jonesborough; two daughters, Beverly White and husband Dave, Jonesborough and Sandra Schultz and Mel Yantz, Lakeland, FL; eight grandchildren, seventeen great-grandchildren and one great-great grandchild; one sister, Faye Miller, Narvon, PA; brother, Arthur and wife, Brenda, Johnson City and many nieces and nephews.
Funeral services will be conducted 7:00 pm Monday, November 6, 2017 at Dillow-Taylor Funeral Home with Palma Bennett, Minister and Minister John Wade officiating. The family will receive friends from 5:00-7:00 pm Monday prior to the service.
Interment services will be conducted 11:00 am Tuesday, November 7, 2017 at Roselawn Memorial Gardens.
Pallbearers will be William Eck, Brad Buck, Devon Buck, Jeff Buck, Jake Buck, Wyatt Stichter, Larry Tartlon and Chris Kerr.







Would you like to leave an eulogy or condolence for David Arnold Buck? If so, simply click HERE
EULOGIES & CONDOLENCES
11-07-2017
BL Qualls
To the family and friends, I am very sorry to hear of the loss of your loved one. After God cleans off the earth of all the wicked people, then be will bring our loved ones back to life. Then there will be no more sickness, old age or death. Please read Psalm 37:9-11, 29; Isaiah 33:24; Revelation 21:4 If you would like a free Bible study to bring you comfort, please go to the bottom of the home page of jw.org to request one.
Dillow-Taylor is a third generation family-owned business...established in 1929
---
Dillow-Taylor Funeral Home and Cremation Services
P.O. Box 98, Highway 11-E, Jonesborough, Tennessee 37659
Office: 423.753.3821 Fax: 423.753.7409

Hours of Operation:
Monday - Saturday: 8am - 5pm
Sunday: 12pm - 4pm
---