09-14-2017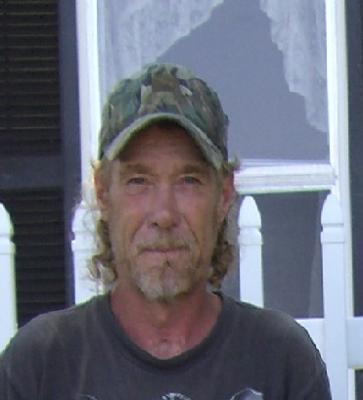 SERVICE SCHEDULE

Mr. Jerry Lynn Briggs, age 53, Limestone, passed away Thursday, September 14, 2017 in Johnson City.
Mr. Briggs was born in Unicoi County and son of the late Dorsey & Leila M. Casey Briggs. He was also preceded in death by a sister, Julia Graham and a brother-in-law, Robert Matherly.
He grew up in the Embreeville Cove Missionary Baptist Church.
Mr. Briggs loved farming. He was a great cook and carpenter, he enjoyed fishing, camping, walking and watching old television shows like Gunsmoke and Andy Griffith. He was a fan of Dale Earnhardt and NASCAR but most of all he loved the children of our family and friends.
Survivors include three sisters, Lorrine Briggs, Limestone, Tammy Denton (Danny) Ft. Belvoir, VA and Doris Matherly (Gary White) Limestone; one brother, Tommy Briggs, Jonesborough; brother-in-law, Donald Graham; and several nieces, nephews, cousins and many friends.
Memorial services will be conducted 7:00 pm Friday, September 22, 2017 at Dillow-Taylor Funeral Home with Pastor Otis Banks officiating. The family will receive friends from 5:00-7:00 pm Friday prior to the service.
Burial services will be conducted 11:00 am Saturday, September 23, 2017 at Embreeville Cove Cemetery.







Would you like to leave an eulogy or condolence for Jerry Lynn Briggs? If so, simply click HERE
EULOGIES & CONDOLENCES
09-25-2017
Matt and Jennifer Richards
Prayers for the family and friends. He will be greatly missed.
09-23-2017
JCMC Emergency Department
Our deepest sympathy for the loss of Jerry.
09-20-2017
Sondra Ricker
Briggs u have been in our family for as long as I can remember. I know you had some rough times and you had some ups and downs along this road of life but you still held your own along the way. Through out the years I can't remember a time that if I needed help and ask that you were not there to do whatever it was that needed done. Lord I can remember there were years that if anybody wanted to know where Briggs was just go to the old fence. Then time passed we all went our separate ways but we still considered and thought of each other as family.God knows my momma loved YOU like her own and my brother David Ricker ( bubba ) has always and will always consider you his brother. R.I.P Briggs gonna miss seeing you walking those roads. Gone but not forgotten
Dillow-Taylor is a third generation family-owned business...established in 1929
---
Dillow-Taylor Funeral Home and Cremation Services
P.O. Box 98, Highway 11-E, Jonesborough, Tennessee 37659
Office: 423.753.3821 Fax: 423.753.7409

Hours of Operation:
Monday - Saturday: 8am - 5pm
Sunday: 12pm - 4pm
---