08-22-2017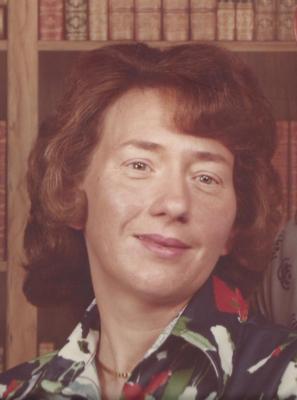 SERVICE SCHEDULE

Mrs. Henrietta Johnson Walters, age 78, Limestone, passed away Tuesday, August 22, 2017 at Franklin Woods Community Hospital.
Mrs. Walters was born in Washington County and daughter of the late Henry & Sarah Etta Arrowood Johnson. She was also preceded in death by her husband, David H. Walters.
She was of the Methodist faith.
Mrs. Walters retired from Moody Dunbar Pepper Plant.
Survivors include a daughter, Mary Walters Street (Dwight Street) Elizabethton; a son, David "Buck" Walters (Teresa) Chuckey; three brothers, Bill Johnson, Bowmantown, Tommy Johnson, Jonesborough and Bobby Johnson, Limestone; two sisters, Susie Finkle, Jonesborough and Sandra Johnson, Chuckey; grandchildren, Brandon Walters, Landon Lane, April Silvers and Chad Street; great-grandchildren, Caitlynn Bales, Brooklyn Walters, Shiloh Silvers, Landrie Silvers and Karson Street; sister-in-law, Peggy Anderson, Limestone; special people, Sandy Jaynes and Carrie Bales; and several nephews and nieces.
Funeral services will be conducted 7:00 pm Friday, August 25, 2017 at Dillow-Taylor Funeral Home with Rev. Ron Thompson officiating. The family will receive friends from 5:00-7:00 pm Friday prior to the service.
Interment services will be conducted 10:00 am Saturday, August 26, 2017 at Seviers Cemetery.
Pallbearers will be Robbie Isbell, Greg Stanton, Randy Stanton, Don French, Evan Bales and Wayne Valentine, Jr.









Would you like to leave an eulogy or condolence for Henrietta Johnson Walters? If so, simply click HERE
EULOGIES & CONDOLENCES
08-25-2017
Sarah Steele
Henrietta was a amazing woman!! She watched Logan Cane when he was a baby. Her and pappy loved Logan as their own grandchild! She always had a smile on her face when I would drop Logan off in the mornings and it always made it easier to go to work knowing he was in the best hands possible. I am deeply sadden by the loss of this amazing woman. RIP Henrietta. You will be missed. ❤️
08-25-2017
Paulette Broyles
So very sorry to hear of Henrietta's passing. I have not seen her in many years, but always remember her smile. I always called her mama and daddy, Aunt Etta and Uncle Henry because Ola Belle and Plumas were my aunt and uncle. I have spent many happy days with the Johnson family. My sincere sympathies and praying God's comfort will be with all of you.
Dillow-Taylor is a third generation family-owned business...established in 1929
---
Dillow-Taylor Funeral Home and Cremation Services
P.O. Box 98, Highway 11-E, Jonesborough, Tennessee 37659
Office: 423.753.3821 Fax: 423.753.7409

Hours of Operation:
Monday - Saturday: 8am - 5pm
Sunday: 12pm - 4pm
---