07-16-2017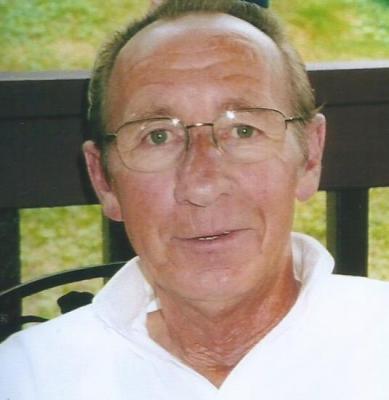 SERVICE SCHEDULE

Mr. Howard Richardson, 69, Limestone, went to be with the Lord Sunday, July 16, 2017 at Johnson City Medical Center.
He was a native of Carter County and the son of the late Kyle & Florence Estep Richardson. He was also preceded in death by four sisters, Maxine and Norma Jean Richardson, Bernice Chambers and Shirley Killen, four brothers, Ollie, Junior, Jerry and Grover Richardson, and a special niece, Teresa Richardson Rice.
Mr. Richardson was a member of Oakland Presbyterian Church.
Mr. Richardson was a truck driver and retired from Burton Rubber.
Survivors include his loving wife, Rebecca Kyker Richardson; two sons, Wayne Richardson and Lynn Richardson (Sherry); daughter, Sandra Dulaney (Jason); two step-daughters, Anita Dykes (Jimmy) and Ginny Gillin (Joseph); grandchildren; Jessie & Kelsie, Chris & Elizabeth, Cody & Inez, Dakota, Mackenzie, Kassidy, Caleb, Kaley and Charlsie; great-grandchildren, Tristan, Hayden and Blake; two special nieces, Betty Joe Mendheim (Carl) and Regina Mullins (Gary);two sisters, Joann Brown and Judy Miller; special friends, David & Norma Babb, Emerson & Betty Smith, Howard Kelly, Dallas Arrowood, Ginney Rice and Gary Kemp; and his special companion, Jasper.
The family would like to extend a special thank you to First Choice Health Care Internal Medicine, Dr. Michael Pearson, N.P. Amy Fleming, Pamela Landstrom and all staff.
A celebration of life service for Howard will be Thursday July 20, 2017 6:00PM at Oakland Presbyterian Church with Pastor Robert Grimes officiating.
Graveside services will be Friday July 21, 2017 11:00AM at the family cemetery in Stoney Creek.
Donations may be made to the Washington County/Johnson City Animal Shelter, 311 North Roan Street, Johnson City, TN 37601.



Would you like to leave an eulogy or condolence for Howard Richardson? If so, simply click HERE
EULOGIES & CONDOLENCES
11-05-2017
Becky Richardson
My darling husband it has been almost 4 months since the Lord called you home. The emptiness that I feel is almost unbearable I miss you so much. The love that we had was a once-in-a-lifetime love as you told me many times how that I was the love of your life. We were each other's lives we were soulmates. The 13 years that we had together were absolutely wonderful. I will forever love and miss you till the Lord calls me home to be with you again. Our love will live forever.
07-28-2017
Donna Boyd Glass
Sandra, Wayne, and Lynn: I am so sorry about the passing of your dad. Howard was always so kind to me and my little brother. My dad absolutely adored him as did my mom. I have been through what you guys are going through now, but I cannot imagine losing a parent that I actually got to know as an adult. I remember your dad pulling us behind his truck all around the neighborhood in the winters on innertubes that he and dad would get for us. You guys, and your parents, made my childhood better. Again, I am so sorry for your loss! You all are in my thoughts and prayers! Love ya, Donna Gail
07-19-2017
Bob, Mae & Paige Grimes
Howard was the most gentle generous, sweetest man! We will miss him so much. He and Becky were a huge part of our church family. We love you Howard and we will meet again and you will be able to visit and talk with us and have a good time and be pain free dear friend.
07-19-2017
Pat Percell
Becky i am so sorry for your loss i know you will miss him, prayers for you and the family.
07-18-2017
Malinda Rehor
Howard was my uncle. I only got to see him on special occasions because we were raised in another state. He always was the first to come hug us and let us know how much we were loved. We were city people and he enjoyed picking on us. He gave me a duck one year to take home. It was a goose. Was the meanest animal we ever owned bit everyone. Lol. He just laughed forever about that. He worked so hard. Once he had to back our travel traitor into its spot. He was good at truck driving. He enjoyed it. I will miss him. One thing is firm and thats what I believe...the Bible says there will be a ressurection. (John 5:28 and 29). And (Revelation 21:3 and 4). I will see him again and I hope all of you will too. John 17:3.
07-18-2017
Susan Wood Lowrie
Rest in peace Howard...I miss you so much!! Who will tease me when the storms come? You were such an awesome man...you are loved and missed by us all!!
07-18-2017
David and Norma Williams
We want Howard's wife and family to know how sorry we are for your loss, while we have not known Howard or Becky very long we considered them to be very special friends, Howard will truly be missed by anyone who knew him.
Dillow-Taylor is a third generation family-owned business...established in 1929
---
Dillow-Taylor Funeral Home and Cremation Services
P.O. Box 98, Highway 11-E, Jonesborough, Tennessee 37659
Office: 423.753.3821 Fax: 423.753.7409

Hours of Operation:
Monday - Saturday: 8am - 5pm
Sunday: 12pm - 4pm
---