07-13-2017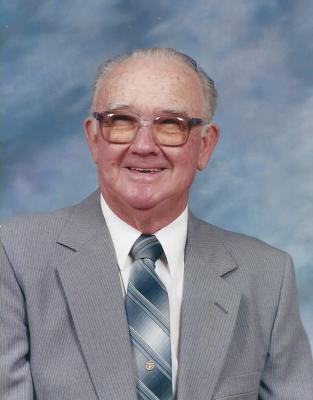 SERVICE SCHEDULE

Mr. Lee Cooper, age 87, Jonesborough, passed away Thursday, July 13, 2017 at his residence.
Mr. Cooper was born in Bell County, Kentucky and son of the late Dave & Sara Jane Partin Cooper. He was also preceded in death by four brothers, O.B. Cooper, Grady Cooper, Dillard Cooper and Joe Cooper and a sister, Zella Cloyd.
Survivors include his wife, Cara Lea "Cotton" Cooper, Jonesborough; two sons and daughter-in-law, Randy & Tammy Cooper, Jonesborough and Rickie Cooper, Greeneville; daughter and son-in-law, Helen & Joe Dickeson, Jonesborough; grandchildren, Amy Stevens (Mark), Jamie Swift (Dennis), Andy Dickeson (Danielle Loomis) and Jerry Lee Cooper (Jennifer); great-grandchildren, Ethan & Emily Swift, Connor & Cody Dickeson and Callie Reese Cooper; brother, Ralph Cooper (Carolyn) Johnson City; sisters, Amanda Wilhoit, Chucky, Victoria McInturff, Jonesborough and Lora Garvin, Telford; and several nephews and nieces.
He was a member of New Victory Baptist Church for 71 years and served as Deacon for 50 years. Deacon (diakonos), Our dad was ordained a deacon at New Victory Baptist Church on April 16, 1967. So, what is a deacon? A deacon is the husband of one wife for life. A deacon will not tell you one thing, and then tell someone else something different. A deacon is serious about things that matter in life and that includes having fun. A deacon is not a drinker of alcohol because he must remain sober attending to the needs of Jesus' church. A deacon cannot be greedy. Our dad would fight to defend the weak and helpless and would give anyone anything he had if they needed it. He was strong, a man's man, at the same time always trying to error in every situation on the side of love and compassion. He would listen to your side of the story, but if you went against what the Bible clearly teaches, he would smile, shake your hand and disagree with you. He strived to hear the word, read the word, teach the word, live the word, but most of all worship the One who is the Word, Jesus Christ. We grew up in our dad's home and we can attest, he ruled his house well. Our father finished his course, ran the race well and is now seeing the things he tried to imagine awaited him in heaven. When you see us as his family shedding tears, please don't mistake those tears for a lack of hope. Those tears are for the temporary separation we must endure by being separated from our earthly father, but we will rejoice with him again in Heaven because of our Heavenly Father. A deacon is a servant of God and of His church. Many of you knew our dad as a deacon, neighbor and friend. We knew him as daddy.
Mr. Cooper worked at Gordon Furniture as a furniture finisher. He enjoyed fishing, gardening, and hunting ginseng and mushrooms.
Funeral services will be conducted 7:00 pm Sunday, July 16, 2017 at Dillow-Taylor Funeral Home with Pastor Lester Morelock, Pastor Jon Rogers and Pastor Kevin Morris officiating. The family will receive friends from 4:00-7:00 pm Sunday prior to the service.
Graveside services will be conducted 11:00 am Monday, July 17, 2017 at New Victory Baptist Cemetery.
Pallbearers will be Wayne Curtis, Mike Payne, Donnie Shipley, Dennis Holley, Bill Lane and Jeremy Dykes. Honorary pallbearers will be Howard Farthing, Mike Tilson, Lucky Williams, Patrick Tester, Jim Burkey, Men's Sunday School Class and Deacons of New Victory Baptist Church.



Would you like to leave an eulogy or condolence for Lee Cooper? If so, simply click HERE
EULOGIES & CONDOLENCES
07-19-2017
Nancy Rice Hope
I remember Mr. Cooper from my days at New Victory Baptist church. My parents respected him and what he represented. He was a kind man and I am sure he will be missed.
07-16-2017
Delores Underwood
What a great tribute to your father . Your dads obituary was great and I could tell you all loved him so much and he was a great father and deacon . I am praying for your family . I live in Augusta Georgia but raised in Johnson City Tennessee
07-15-2017
Paulette Malone & Ellen Malone Ward
Dear Randy & Tammy, Our deepest sympathy on your loss. We haven't seen you in a long time. You are still in our hearts. All of our love, Paulette & Ellen
07-14-2017
Marie cooper Nelson
Uncle lee I want thank you for all the wonderful stories,memories,you shared with me,thru the years,I have written all of them down to preserve them for my family,I have to finish the ones from week and half ago,l told you one last time that I loved you aunt cotton and gave both a hug,you truly walked with our heavenly father