07-06-2017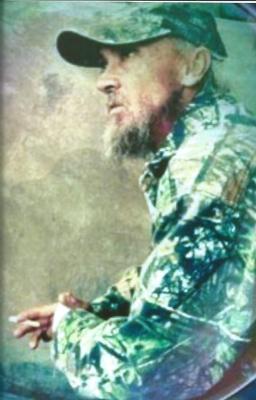 SERVICE SCHEDULE

Mr. Bobby Lee Greenway, age 56, Jonesborough, passed away Thursday, July 6, 2017 at Johnson City Medical Center.
Mr. Greenway was born in Washington County and son of the late Eva Greenway. He was also preceded in death by a sister, Annie Bennett.
He worked at A.O. Smith for 33 years. He always had a smile on his face and loved everyone. He also loved the outdoors.
Survivors include a son, Chris Greenway (Lindsay); daughter, Tasha Greenway Brown; brother, James Greenway; sister, Betty Greenway Price; four grandchildren, Marcus Greenway, Mason Greenway, Stenson Brown and Sabrina Brown; nephew, Eddie Bennett; special friend, Jim "Big Time Jimmy" Ronn.
Funeral services will be conducted 6:00 pm Saturday, July 8, 2017 at Dillow-Taylor Funeral Home with Pastor Steve Wilson officiating. The family will receive friends from 4:00-6:00 pm Saturday prior to the service.
Interment services will be conducted 3:00 pm Sunday, July 9, 2017 at Fairview Cemetery.
Pallbearers will be Jim Holland, Eddie Bennett, John W. McGee, Jr, Adam Depew, Red Holland and Josh Bennett.



Would you like to leave an eulogy or condolence for Bobby Lee Greenway? If so, simply click HERE
EULOGIES & CONDOLENCES
07-09-2017
Vicky Miller, rite aid pharmacy
Miss Betty, I am so sorry to hear about Bobby, he was just the sweetest person, I thought a whole lot of him, you are all in my thoughts.
07-07-2017
Joanie Kendrick
To his family,I am so sorry for your loss. He was such a sweet person always making everyone laugh and smile. He will dearly be missed. Friend and co-worker
07-07-2017
Christine Hartley (Mama Duck)
We are so heartbroken over the loss of this man. See back in shipping we are a tight nit group and we are like a second family. We all thought of PeeWee as our brother and he had his nickname for everyone. My husband and I was the Ducks and he had nicknamed Kelvin (my husband) would ya. Everyone got a nickname and we will miss hearing him call us by our nicknames. He nicknamed our daughter "Lil Duck" every night we would leave work and he would tell us go get the lil duck. I'm gonna miss that about him. Prayers are with the family in this time it's gonna be hard without him. Fly High PeeWee, The Ducks (Hartley's)
07-07-2017
Susan (Salyers) Morgan
Sorry for your loss.. My late Husband would hate to hear about this.. He and PeeWee was friends at American Waterheater..
07-07-2017
Ralph Cooper
We are sorry for your loss. He was always a nice and friendly person. He was also a great grandfather to our grandson. He will be missed.
Dillow-Taylor is a third generation family-owned business...established in 1929
---
Dillow-Taylor Funeral Home and Cremation Services
P.O. Box 98, Highway 11-E, Jonesborough, Tennessee 37659
Office: 423.753.3821 Fax: 423.753.7409

Hours of Operation:
Monday - Saturday: 8am - 5pm
Sunday: 12pm - 4pm
---