06-15-2017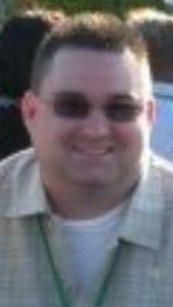 SERVICE SCHEDULE

Mr. Jerry Edward "Eddie" Cox, Jr. age 43, Gray, passed away Thursday, June 15, 2017 at Johnson City Medical Center.
Mr. Cox was born in Washington County and son of Jerry Edward Cox, Sr. & Greta Dawn Sheppard Cox, Johnson City.
He attended Marvin's Chapel United Methodist Church.
Mr. Cox was an Insurance Agent for Farm Bureau. He enjoyed golf, going to the beach and most of all loved his daughter.
In addition to his parents, survivors include his wife of 171/2 years Colleen McCann Cox, Gray; daughter, Kennedy Grace Cox, Gray; numerous cousins, aunts, uncles, nephews and nieces.
The family would like to extend a very special thank you to everyone that has visited, helped and prayed.
Memorial services will be conducted 7:00 pm Monday, June 19, 2017 at Central Church of Christ with Minister Tim Hall officiating. The family will receive friends from 5:00-7:00 pm Monday prior to the service.
In lieu of flowers memorial donations may be made to Marvin's Chapel United Methodist Church Building Fund 1882 Old Boones Creek Rd. Johnson City, TN 37615.








Would you like to leave an eulogy or condolence for Jerry Edward Cox, Jr.? If so, simply click HERE
EULOGIES & CONDOLENCES
06-22-2017
Janice Harrell, TN Farm Bureau
Please accept my sincere sympathy in the passing of Eddie.
06-21-2017
Christina Vines
Praying for you and your loved ones.
06-20-2017
Lisa Houston
Praying God will comfort your family during this most difficult time. I am so very sorry for your loss. Eddie was a great guy and I am so glad I had the opportunity to know him.
06-20-2017
L Gray
My deepest sympathy to the family. May you find comfort in God's word the Bible at Revelation 21:3,4.
06-19-2017
Laura Rainwater
Dawn my prayers are with you and your family. Thinking of you.... Laura Rainwater
06-19-2017
Mary Brown-Dial
Dearest Dawn, Please accept our heartfelt sympathies for your loss. I pray that God will give you and your family comfort during this time and that God's words will be the strength you need to bring you solace for the loss of your beloved son, Eddie. My heart goes out to you, Dawn. Matthew 5:4 "Blessed are those who mourn, for they are comforted."
06-19-2017
Kennedy Hammond
I'm so sorry about Eddie and I'm sorry I couldn't make it to the funeral but I know he was such a sweet man and he's watching over Kennedy now and he's out of suffering. May God be with all of you and I will keep you in my prayers! You guys are amazing!
06-18-2017
Amy Utsman
My thoughts and prayers are with each of you. I am very sorry for your loss.
06-18-2017
Trish Garber
Eddie received what I call the "ultimate healing". He didn't get his healing here on earth, but got to go home to our Savior. He will be missed, but we have the assurance of getting to be with him again one day. I had several work 'sons' at the phone company and Eddie was one of them. I missed him when he left. My prayers are with the family and friends that God will wrap them with His comforting arms and give strength and peace as they go through this difficult time. We'll understand it better by and by.
06-18-2017
Teresa harshbarger.Tipton
Eddie prayers for your family and Kennedy.You were so sweet .Go fly high with the angels
06-17-2017
Deanna Kaywood
Colleen and Kennedy, My thoughts and prayers are with you. May God wrap you in his loving arms and comfort you during this hard time. Love you both. Dee
06-17-2017
Becky and Jeff Halbrook
We are so sorry . Eddie was a wonderful guy and will be truly missed. Our thoughts and prayers are with the family during this difficult time. We hope the wonderful memories of Eddie give you peace in comfort in the days to come. Sincerely,Becky and Jeff Halbrook
Dillow-Taylor is a third generation family-owned business...established in 1929
---
Dillow-Taylor Funeral Home and Cremation Services
P.O. Box 98, Highway 11-E, Jonesborough, Tennessee 37659
Office: 423.753.3821 Fax: 423.753.7409

Hours of Operation:
Monday - Saturday: 8am - 5pm
Sunday: 12pm - 4pm
---