05-29-2017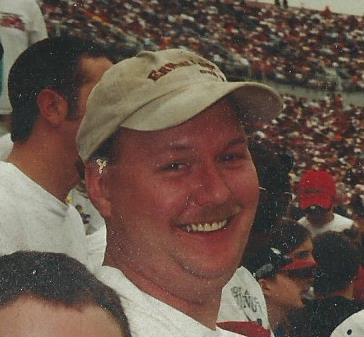 SERVICE SCHEDULE

Mr. James "Jimmy" Stancil, Jr. 50, Erwin, passed away Monday, May 29, 2017 at his residence.
Mr. Stancil was born in Johnson City and son of the late James Stancil, Sr. and Evelyn Ray McCloud of Telford. He was also preceded in death by a cousin, Ricky Ramsey.
He was a Welder and loved motorcycles.
In addition to his mother, survivors include a sister, Teresa Bailey (Tim), Erwin; a niece, Lindsay Bailey, Erwin; cousins, Boney Shelton, Libby Tipton, Tammy Ramsey; aunts, Jane Ann Shelton and Janice Ramsey.
Memorial services will be conducted 5:00 pm Friday, June 2, 2017 at Pleasant Grove Baptist Church with Pastor Charles Morgan officiating. Reception will follow the service. Sign language interpreters will be provided for the service.



Would you like to leave an eulogy or condolence for James Stancil, Jr.? If so, simply click HERE
EULOGIES & CONDOLENCES
06-02-2017
Jeanie Kyker
I am sorry to hear about your son. You and your family are in my thoughts and prayers.
06-02-2017
Velma McKee
You have my sympathy. It's always hard when we lose a loved one. My thoughts and prayers are with you.
06-02-2017
Vickie Shelton Sell & Ethel Shelton
Evelyn & Teresa & Libby & the entire family, We are so sorry for your loss. Our thoughts and prayers are with you all during this difficult time. I had not seen Jimmy since high school until deaf Jean's funeral and we got caught up some that evening. I am saddened by his sudden passing. Love to you all, Vickie
06-01-2017
Nell Ann Bowman
Evelyn and Teresa, I am so very sorry for your loss.I still remember all the kids playing, including Jimmy, around Jackson Love Circle. Feels like yesterday!! My thoughts and prayers are with you at this time.
05-31-2017
Jean Jackson
Evelyn, I am so very sorry about the loss of your son. Please know that our hearts and prayers are bathing you in love at this time. I know that you did everything possible to help your son and was always there for him. God Bless you during this time. Love you, Jean Jackson
05-31-2017
Charlotte English
Evelyn, Teresa & Family: I was shocked to see this notice in the paper this morning. My heart goes out to you. I am SO sorry!
05-31-2017
michelle harris rogers
so sorry for your loss
05-30-2017
Debbie English
Teresa and family I am so sorry for your loss. I will be praying for all of you.
Dillow-Taylor is a third generation family-owned business...established in 1929
---
Dillow-Taylor Funeral Home and Cremation Services
P.O. Box 98, Highway 11-E, Jonesborough, Tennessee 37659
Office: 423.753.3821 Fax: 423.753.7409

Hours of Operation:
Monday - Saturday: 8am - 5pm
Sunday: 12pm - 4pm
---