05-17-2017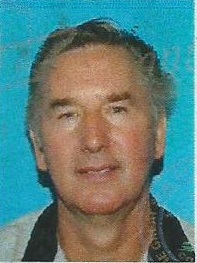 SERVICE SCHEDULE

William Kenneth "K.B." Browning, age 73, Jonesborough, passed away Wednesday, May 17, 2017 at Johnson City Medical Center.
Kenneth was born in Maxie, VA and son of the late Frank Browning & Beatrice Young Browning Lane. He was also preceded in death by a daughter, Trina Jo Hull and a brother, Danny Browning.
He was a United States Army Veteran. He was a Mechanic for Champion (Sherwood) Chevrolet for 47 years.
He enjoyed restoring old cars, hunting, fishing, farming and riding on his tractor.
Survivors include his wife, Sylvia Smith Browning, Jonesborough; daughter, Teresa Browning; son, William "Bill" Epling (Robin), Knoxville; two sisters, Diana Davenport and Thelma Hutchins (Gary); one brother, John F. Browning (Ruby) all of Kingsport; two granddaughters, Brittany Mooney (Anthony) and Haley Hull; three grandsons, Dustyn Hull, Logan Epling and Michael Honeycutt; three great-grandchildren; special great-nephew, Dalton "Fuzzy" Browning; special aunt, Mary Browning; and special uncle, Allen Young; several nephews, nieces and cousins; and special dog, "Misty".
Funeral services will be conducted 7:00 pm Saturday, May 20, 2017 at Dillow-Taylor Funeral Home, Jonesborough, with Pastor David Reece officiating. The family will receive friends from 5:00-7:00 pm Saturday prior to the service.
Interment services will be conducted 2:00 pm Sunday, May 21, 2017 at Washington County Memory Gardens, Johnson City.
Pallbearers will be Dustyn Hull, Frank Hutchins, Gary Hutchins, Dylan Hutchins, Danny Browning, John F. Browning III, Brick Johnson and Ben Johnson. Honorary pallbearers will be Joey Davenport, Charlie McDavid, William James McDavid, Wallace Hilton, David Harrison and Jimmy Lynn Jones.










Would you like to leave an eulogy or condolence for William Kenneth Browning? If so, simply click HERE
EULOGIES & CONDOLENCES
05-20-2017
Angie McCoy Lipps
John,Sis,and Diana I'm so very sorry to hear about Kenneth. My heart is broken. I wish I could be there with you all. But know that I am praying for you all and that I love each one of you very much.
05-20-2017
Johnny Johnson
100 years ago at sportsman speedway Ken was one of my favorite people to see. He always had a big smile and would say hello Johnny . Truly a class act. Hate not seeing his family today but have a little health problem. God bless.
05-20-2017
Carolyn & Bennie Price
Sylvia and family, we are so sorry for the loss of Kenneth. Kenneth was a wonderful guy and always so good to me and Bennie. We always enjoyed our visits and had some great times together. Wish we could have been there for you, but you know we love you and you are in our prayers. Kenneth will always be a special person in my life and I will miss him so much. We will always be there for you. Love Carolyn & Bennie
05-20-2017
Nina and Steve Whetsell
Sylvia I am so sorry for your loss. We reflect on the fun times with you and Ken..Especially, Ken hollowing "Red let's go"..He fussed about the donkey's you had but wouldn't dare sale one..He laughed and said she loves those donkey. I must say Sylvia you are one of the strongest women I have ever see. You worked day and night with the cows, feeding & water them, in the freezing cold..Loved to watch you both working the hay..Him mowing then you tittering. Then final results. Never forget y'alls happy faces when the hay was all done. We will continue to lift you up in our prayers..We are here for you...
05-19-2017
Jeff, Debbie & Conor McCoy
Sending prayers and our deepest sympathy for the entire Browning family. So sorry for your loss. We love you all.
05-19-2017
JAMES & MILDRED MCDAVID
SYLVIA & FAMILY, SO SORRY FOR YOUR/OUR LOSS OF KENNETH. MEMORIES WE DO HAVE AND WILL KEEP UNTIL IT IS OUR TIME TO GO. LOVE, THE MCDAVID FAMILY
Dillow-Taylor is a third generation family-owned business...established in 1929
---
Dillow-Taylor Funeral Home and Cremation Services
P.O. Box 98, Highway 11-E, Jonesborough, Tennessee 37659
Office: 423.753.3821 Fax: 423.753.7409

Hours of Operation:
Monday - Saturday: 8am - 5pm
Sunday: 12pm - 4pm
---