05-12-2017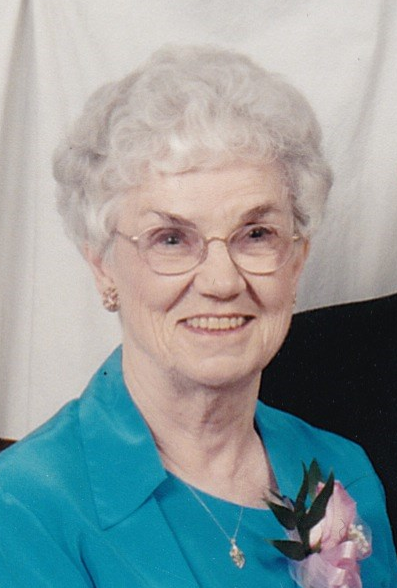 SERVICE SCHEDULE

Thelma Maxine (Haas) Wymore, 93, of Johnson City, TN, went home to be with her Lord and Savior on March 6, 2017, just weeks after the death of her beloved husband of 71 years, Dr. Leonard G. Wymore, January 19th. She was born on May 2, 1923 in Kansas City, MO to Charles and Flora Haas. She was the only daughter in a family of nine children. She is survived by three children, Kathy (Bud) Downs, Don (Donna) Wymore and Fred Wymore; five grandchildren, Christopher (Astrid) Downs, Brian (Anne) Wymore, Lori Downs Fenn, Bradley (Felicia) Wymore, and Eric Downs; five great-grandchildren, Milo and Sydney Fenn, Sebastian and Annika Downs, and Molly Wymore; one brother, Lloyd (Karen) Haas of Augusta, KS.
Thelma grew up in Lawrence, KS. She attended Manhattan (KS) Christian College and Butler University School of Religion in Indianapolis, IN. She was very supportive of her husband's ministries and worked as a secretary from 1967 to 1969 for the North American Christian Convention, which Leonard directed. Thelma will be remembered for her hospitality, her story-telling, her pursuit of family genealogy, her constant study of the Bible, her many hand-made gifts, and her love for her family and friends.
In lieu of flowers, memorial gifts may be made to the Leonard & Thelma Wymore Scholarship Fund at Emmanuel Christian Seminary at Milligan College, TN 37682.
A memorial service will be held at Emmanuel Christian Seminary Chapel, 1 Walker Drive, Johnson City, TN, Saturday, May 20th, at 2:00 P.M.
Interment for Leonard and Thelma will be June 24th, in Bartley, NE.



Would you like to leave an eulogy or condolence for Thelma Maxine Haas Wymore? If so, simply click HERE
EULOGIES & CONDOLENCES
05-16-2017
Dr. Mary Jane Gibson
I am so very sorry for your loss. Your mother and father were such caring and intelligent individuals that I was privileged to be able to get to know. I will always have fond memories of them. My thoughts and prayers are with you during this difficult time.
Dillow-Taylor is a third generation family-owned business...established in 1929
---
Dillow-Taylor Funeral Home and Cremation Services
P.O. Box 98, Highway 11-E, Jonesborough, Tennessee 37659
Office: 423.753.3821 Fax: 423.753.7409

Hours of Operation:
Monday - Saturday: 8am - 5pm
Sunday: 12pm - 4pm
---