03-22-2017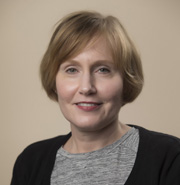 SERVICE SCHEDULE

Jerita Payne, age 54, Nashville, passed away Wednesday, March 22, 2017 at Alive Hospice House in Nashville after a brief but courageous battle with cancer.
Jerita was born in Johnson City, TN and daughter of Luther Payne, Johnson City and the late Vanita Scott Payne.
She began her career over 31 years ago as a transplant nurse at Vanderbilt University Medical Center. Over the years, she cared for many patients who were undergoing or had undergone organ or other transplant surgery, working alongside the best and brightest of physicians, nurses and care coordinators. She eventually took on the role of clinical manager, helping to design and develop the growing program to where it is today-one of the foremost transplant programs in the country. Jerita continued her education while working for transplant, pursuing her masters in nursing, being one of the first graduates in the country for her specialty and masters in management in health care. With her extensive clinical experience, she went on to become a case manager, clinical nurse specialist, a nurse practitioner, and ultimately, the Director of Clinical Transplant Services and Advanced Practice Nursing. Through these many years, she has mentored, coached and guided a multitude of nurses and nurse practitioners, not only within the transplant center, but in many other areas across the entire medical center. Her constant smile, charisma, quick wit, approachability and engaging leadership style drew many to her for advice, direction and growth in their own careers. Physicians respected her tremendously and most of all, her patients loved her. Jerita never forgot a single patient, person or colleague and was always there to render unconditional support.
In addition to her father, survivors include a brother John Payne and wife, Tammie; niece, Katie Payne Boone and husband Josh, all of Johnson City, Tennessee.
The family would like to extend a very special thank you to Jerita's Colleagues and friends that visited her at the hospital, brought so many meals, encouragement and loving support; also to the doctors, nurses and staff on 9 South Vanderbilt Hospital and Alive Hospice.
A memorial celebration will be held on Friday, April 28, 2017 at 3:00 pm at Vanderbilt's Benton Chapel, 411 21st Ave South Nashville, TN 37240 and reception will follow.
In lieu of flowers, donations can be made to "The Jerita Payne Education Fund for Transplant Nurses" at VUMC Gift and Donor Services, 2525 West End Ave. Suite 450, Nashville, TN 37203 or Nashville Humane Society @ www.nashvillehumane.org.



Would you like to leave an eulogy or condolence for Jerita Payne? If so, simply click HERE
EULOGIES & CONDOLENCES
04-27-2017
Gail & Phil Lindley
John and family, We did not have the honor of knowing your sister but we would like to express our sympathy for your loss. You are all in our thoughts and our prayers. She will be missed by all the people she touched, trained, and worked with.
04-26-2017
Diane Reaves Seruga
I am so sorry to hear about Jerita. I am a high school classmate of Jerita's. She was such a sweet and caring person. My prayers and thoughts are with her family.
04-24-2017
Kazel La Porte Carbone
I no longer work at VU or live in Nashville, but worked with Jerita for many years. I am so saddened by the news of her passing. My thoughts are with her family and remembering the great friend and compassionate nurse she was.
Dillow-Taylor is a third generation family-owned business...established in 1929
---
Dillow-Taylor Funeral Home and Cremation Services
P.O. Box 98, Highway 11-E, Jonesborough, Tennessee 37659
Office: 423.753.3821 Fax: 423.753.7409

Hours of Operation:
Monday - Saturday: 8am - 5pm
Sunday: 12pm - 4pm
---