03-18-2017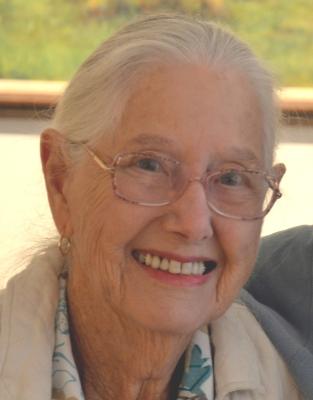 SERVICE SCHEDULE

Jossie Fox Nichols, 90, of Sarasota, Florida, went to be with her Lord on March 18, 2017.
Born in 1926 to the late Walter Gwynn Fox and Jossie Stumon Fox of Sanford, Florida, Jossie was one of eight siblings. Her family moved to Sarasota in the late 1920s when her father was hired as superintendent of celery operations at Palmer Farms. Jossie attended Sarasota High School and then studied for two years at Spartanburg Jr. College, S.C., before pursuing her lifetime love of and work in early childhood education. She is remembered by many as a remarkable preschool teacher and important children's advocate in the history of Sarasota. She started her private preschool, The Children's Garden, in the early 1950s in the now historic Gillespie Park neighborhood of Sarasota. Jossie believed that children learn through play and hands-on experience. During her fifty years of teaching, her school and philosophies would influence many other teachers and programs. She is affectionately known to hundreds of former students and parents as "Miss Jossie". Jossie and husband, artist Roy Nichols, worked together with the preschool and also with Roy's career in painting and teaching art in South Florida and in western North Carolina. Roy and Jossie ran Fontana Summer School of Art in Fontana, N.C. for twenty-nine years. Later, they spent their summers in Burnsville, N.C. Jossie also took up painting and joined her husband showing in galleries and exhibitions. They moved to Jonesborough, Tennessee, in 2016 to be near their daughter, artist Peggy Root. Jossie was active in education associations, art groups and the Gillespie Park Neighborhood Association. She also worked with children, sang in the choir, and served on the vestry at her beloved Church of the Redeemer in Sarasota, Florida. Jossie is survived her husband of sixty years, LeRoy Welling Nichols Jr., daughter, Peggy Nichols Root, two grandchildren Gwynn Stephenson Root and Charles LeRoy Root, two brothers Richard D. Fox and John Clifton Fox, both of Sarasota and many nieces and nephews. A memorial service will be held on April 11 at 3 p.m. at Church of the Redeemer, 222 South Palm Avenue, Sarasota, Florida, 34236. In lieu of flowers, contributions may be sent to: "Church of the Redeemer Building Fund" which will benefit the congregation and community (send to the address above) or "Stephen's LifeVision Home" which is a home for rescued orphans and vulnerable children in Zambia - a mission supported by dear friends. The online link is:
https://web.familylegacy.com/donate/stephenslvh




Would you like to leave an eulogy or condolence for Jossie Fox Nichols? If so, simply click HERE
EULOGIES & CONDOLENCES
04-08-2017
Bruce Dilges
Thank you Miss Jossie for being a memorable influence on my life 50+ years ago. I still remember crying when I "graduated" and had to leave you behind and that picture with you on the front porch is still in my mom's scrapbook today.
04-07-2017
Brian Clark
I am one of those children blessed to have been taught by Miss Jossie Nichols over 50 years ago. She was adored. What a great example of a teacher. I remember we grew spinach and the bad news for me was we got to eat it! Forever grateful to know this great family
04-07-2017
Dr. Robert V. Barylski
There is something very important for us to learn from Josie. Not only is it possible but we should be true to ourselves. Josie was courteous, graceful, and friendly but did not simply bend with the wind. She knew how to remain true to her faith and her strong traditional values but did so without any sense of superiority. She loved to hear good news about her many friends and families and was sincerely concerned when news was less than good. She and Roy were/are talented teachers and fine artists who also practiced the old fashioned art of decent living and chipping away at the grand task of making the world a little bit better day by day. They helped us to see the beauty in life around us. Their paintings and the lives of the kids who graduated from The Children's Garden are a wonderful legacy. Whenever I think of Ms. Josie, I find myself taking a slow deep breath and smiling. My late wife, Irene, admired her greatly. My children, Alex and Natasha, remember her fondly. We send our love and condolences to Roy and the family.
04-05-2017
Amanda Kopf
Much love to Roy and family. I was taught by Miss Jossie and I wish such a fabulous experience for my little son. Her joy lives on!
04-04-2017
Adrienne Stoun
2 of my children were taught and nurtured by Jossie and Roy. it was a very happy association. I am sorry to hear of her passing, and send my thoughts and prayers to Roy.
04-04-2017
Nancy, Bill, and James Hartman
Dear Mr.Roy and family , We cannot imagine a world without Miss Jossie and feel profoundly saddened by her passing . There aren't enough words to say how lovely a lady she was , from the inside out . James adored her , and from her preschool through college he said that she was his best teacher . She set the bar high . She taught with love and always with respect . The children knew it and thrived in her world . We all loved her smile and her gentle voice . Our sincerest condolences to you all. with love, Bill, Nancy and James
04-03-2017
Mrs valentine chilk
To the Fox and Nichols family I am sure that Jossie death will cause a big void. In our long friendship she has always bean a lovely, vivicious full of life person. She will always be remembered for her great contribution to educating so many children My condolences to both families. Val Chilk ( Sam wife)
04-03-2017
Suzanne Gellens
Jossie Nichols was a wonderful friend and mentor to me and the entire early childhood community in Sarasota. We worked together for many years in the Sarasota Association for Children Under Six and she even volunteered in my office when I became Executive Director of the state association. We enjoyed Chinese lunches out. She was always so upbeat and served as a model of what a preschool should be. Jossie will be missed!
04-02-2017
Jean Robinson Kernus
Rest In Peace Miss Josie. My deepest sympathy to her family at this sad time. She meant so much to so many, and she had an amazing and important life.
04-01-2017
Jacki and Jud Boedecker
What a powerful influence our beloved "Miss Jossie" had on countless children (and adults!). Our heartfelt love and prayers to all her family.
Dillow-Taylor is a third generation family-owned business...established in 1929
---
Dillow-Taylor Funeral Home and Cremation Services
P.O. Box 98, Highway 11-E, Jonesborough, Tennessee 37659
Office: 423.753.3821 Fax: 423.753.7409

Hours of Operation:
Monday - Saturday: 8am - 5pm
Sunday: 12pm - 4pm
---