02-16-2017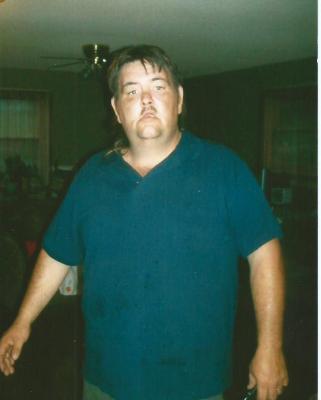 SERVICE SCHEDULE

Mr. Andrew Cissom, age 49, Jonesborough, passed away Thursday, February 16, 2017 at his residence.
Mr. Cisson was born in Detroit, Michigan and son of the late Floyd & Joann Holand Cissom.
He was owner and operator of Andy's Home Improvements.
Survivors include his wife Patricia Fender Cissom, Jonesborough; daughter, Samantha Cissom; son, Andrew "Dude" Cissom; grandchildren, JoAnna Cissom, Emily Cissom and Braden "Tray" Fender; brother, Floyd Cissom; special brother-in-law, Harley Fender Jr. (Brandy); special mother-in-law, Nancy Louise Fender; special nephew, Scottie Simerly; friends, Larry & Beverly Marshall and Edna & John Laughlin.
The family will receive friends from 6:00-8:00 pm Monday, February 20, 2017 at Dillow-Taylor Funeral Home.
Funeral services will be conducted 5:00 pm Tuesday, February 21, 2017 at Enon Baptist Church with Pastor Roy Jenkins officiating.
Honorary pallbearers will be Larry Marshall, David Flythe and Harley Fender.
In lieu of flowers, memorial donations may be made to the family for funeral expenses c/o Dillow-Taylor Funeral Home P.O. Box 98 Jonesborough, TN 37659.



Would you like to leave an eulogy or condolence for Andrew Cissom? If so, simply click HERE
EULOGIES & CONDOLENCES
03-02-2017
Roger Mullins
I'm sorry for your loss patty and Samantha I just found out bout it Andy was like a dad to me when I was around for the 10+ years I was he showed me how to do a lot of things and he always tried to help everyone he could he will be forever missed but never forgotten that's for sure he was a very good man REST IN PEACE ANDY HOPE U AND CHUCK R WATCHING FOOTBALL WITH EACH OTHER AND WATCHING OVER US
02-22-2017
Heather Taylor
I'm so sorry for your family,
02-19-2017
Kayla Cissom
Although we have lived miles away, I was able to share some great memories with my Unlce Andy. As a child I remember spending Christmas together. I also remember your contagious sense of humor and laugh. You were always eager to see me and I know you always worried about me and my family. You were the best uncle that you could be and you will be dearly missed. I regret not being able to see your face and wish we could have shared more memories together. I know you have gained a beautiful pair of wings. May your family carry on and live a happy and humble life in your memory. My thoughts, prayers and condolences are regretfully yours. We have to say goodbye to this dear father, husband, brother, uncle and friend. Rest In Peace.
Dillow-Taylor is a third generation family-owned business...established in 1929
---
Dillow-Taylor Funeral Home and Cremation Services
P.O. Box 98, Highway 11-E, Jonesborough, Tennessee 37659
Office: 423.753.3821 Fax: 423.753.7409

Hours of Operation:
Monday - Saturday: 8am - 5pm
Sunday: 12pm - 4pm
---