02-09-2017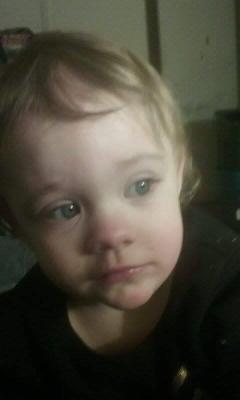 SERVICE SCHEDULE

Born April 2, 2015,Died February 9, 2017
Survived by her mother Akira Sewell, her father Brian Keith Bissinger Jr., her great grandparents Thomas and Dorinda Wood and Willabee Jackson, her grandparents James Tynes and Linda and Terry Rose, her brother and sister Jackson Bissinger and Ciara Mayberry a slew of aunts and uncles and cousins

She was preceded in death by her Mimi Penelope L. Sewell and her grandfather Brian Keith Bissinger Sr.

Vivian was the light of everyone's world. Her smile would light up a room and make any grey sky blue. She was the happiest of babies every morning she woke you with a smile and giggle. She was a little human garbage disposal and never turned down food unless it was eggs. She had her own little attitude and personality and acted like she owed the world. She was deeply loved and will be forever missed.

A tear of joy, a tear of fear, a tear of sadness, a tear right here, a tear from loss, a tear of agony and of relief, a tear of uncertainty, a tear of hope, a tear of peace, a tear of loss, a heart broken in two, a tear from your mothers grace, at these times who knows what to do.
Look inside and find her there and given us all inner peace, and is healing my heart and from the start.
We will never part. You will always be in our hearts.



Would you like to leave an eulogy or condolence for Vivian Gayle Bissinger? If so, simply click HERE
EULOGIES & CONDOLENCES
03-01-2017
Chris Franklin
Amira, sorry it took me this long to respond but I am so sorry for you loss and I wish the best for you and your family.
Dillow-Taylor is a third generation family-owned business...established in 1929
---
Dillow-Taylor Funeral Home and Cremation Services
P.O. Box 98, Highway 11-E, Jonesborough, Tennessee 37659
Office: 423.753.3821 Fax: 423.753.7409

Hours of Operation:
Monday - Saturday: 8am - 5pm
Sunday: 12pm - 4pm
---

| | | | | |

Copyright ©2019 Dillow-Taylor Funeral Home and Cremation Services. All Rights Reserved.
Programming & Web Development by .