01-26-2017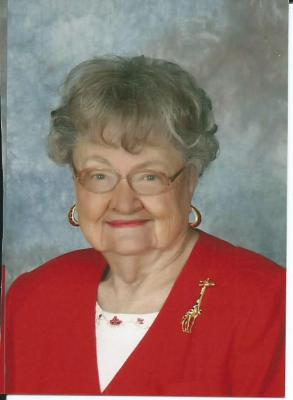 SERVICE SCHEDULE

Flora Dean Morris Miller, 85, formerly of Jonesborough, passed away Thursday, January 26, 2017 at Madison Heights Memory Care Center in Evans, GA. She was born in Sprata, TN and daughter of the late George T. Morris and Alberta Pennington Morris of Sparta, TN.
She was a member of Jonesborough United Methodist Church for sixty-two years. During that time, she served on the Board of Directors and as a Trustee, along with many other committees. She also helped form the Open-Door Sunday School Class. She loved helping people and volunteered at the Johnson City Medical Center, Northside Hospital, Board of Farm Bureau, Boy Scouts Association, 4-H Club, Young Farmers and Homemakers, March of Dimes, Cancer Society, Heart Association, and the Home Demonstration Club. She was also a member of the Jonesborough Goodwill Circle for many years.
In addition to her parents, Dean was preceded in death by her husband, Raymond Dawson Miller, her eldest son, Alan Dawson Miller, two sisters, Val Keyes and Sarah Kiser and one brother, L.W. Morris.
She is survived by two sons, Louis Miller and wife Danette and Todd Miller and wife Casey, a daughter-in-law, Debbie Miller (widow of Alan), four grandchildren, Michael Miller and wife Kim, Bradley Miller and wife Jessica, Makalah Garland and her husband Travis, and Makenzie Miller, and three great grandchildren, Amber, Zoey, and Memphis Miller. She is also survived by her best friend, Esther Shanks.
Dean was an avid collector of giraffes, amassing a collection of over 1,000. Her collection was featured in the Jonesborough Herald and Tribune, WJHL's Cable Country, and the Johnson City Press. Dean was known locally as "The Giraffe Lady."
Memorial services will be conducted 11:00 am Saturday, February 4, 2017 at Monte Vista Burial Park Mausoleum with Rev. Kenneth Grindstaff officiating.



Would you like to leave an eulogy or condolence for Flora Dean Morris Miller? If so, simply click HERE
EULOGIES & CONDOLENCES
02-06-2017
David Green
Todd and Family, My deepest sympathy for you all. I truly hope you are able to find comfort and peace at this time. We will be praying and thinking of you.
01-31-2017
June Holland
I will always remember Dean and her giraffe collection. She often came by the Health Resources Center, where I work. Such a delightful lady to be around. I know she will be missed by her family and friends. We just loved her.
Dillow-Taylor is a third generation family-owned business...established in 1929
---
Dillow-Taylor Funeral Home and Cremation Services
P.O. Box 98, Highway 11-E, Jonesborough, Tennessee 37659
Office: 423.753.3821 Fax: 423.753.7409

Hours of Operation:
Monday - Saturday: 8am - 5pm
Sunday: 12pm - 4pm
---