01-28-2017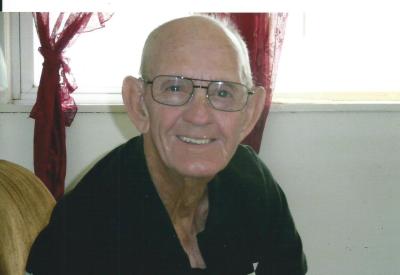 SERVICE SCHEDULE

Mr. Roman McKinney, age 87, Johnson City, passed away Saturday, January 28, 2017 at Johnson City Medical Center.
Mr. McKinney was born in Roan Mountain, TN and son of the late Landon & Doshie Hartley McKinney. He was also preceded in death by his first wife, Barbara Boggs McKinney and 2nd wife, Diane McKinney, one brother and three sisters.
He was a member of Hampton Freewill Baptist Church.
Mr. McKinney was a Truck Driver for Paty Lumber Company. He enjoyed hunting, fishing and NASCAR racing.
Survivors include three daughters and sons-in-laws, Rose & Pastor Jerry Davis, Jonesborough, Mary Helen Gunn, Johnson City and Rebecca & Ernest Holt, Elizabethton; sons and daughters-in-law, Roman, Jr. & Linda McKinney, Earl W. McKinney, all of Johnson City, Leroy & Barbara McKinney, Jonesborough and Norman & Heather McKinney, Odessa, Texas; 39 grandchildren, 48 great-grandchildren, 22 great-great-grandchildren.
The family will receive friends from 6:00-8:00 pm Tuesday, January 31, 2017 at Dillow-Taylor Funeral Home.
Funeral services will be conducted 11:00 am Wednesday, February 1, 2017 at Gods House Full Gospel Church, Elizabethton with Pastor Jerry Davis officiating. Interment services will follow at Bolens Chapel Cemetery, Roan Mountain.
Pallbearers will be Anthony Kerr, Jacob Lyons, Jacob McKinney, David Mitchell, Kenneth McKinney and Lee McKinney.



Would you like to leave an eulogy or condolence for Roman McKinney? If so, simply click HERE
EULOGIES & CONDOLENCES
02-03-2017
Tim Street
I considered Mr. Roman McKinney a Friend. He delivered lumber to us many times. I bought one of my favorite pickup trucks from him. It was a 1963 C10 Chevy, 4 speed Munsey and a Great 283 small block engine. Smooth and Strong, just like Roman was! I last spoke to him 3 weeks ago at the Milligan Post Office, he will be missed!! Tim Street
02-01-2017
Robert/Judy Kilby
We are so sorry for your loss. Roman was a very nice man and we talked almost every Friday when we delivered his weekly Meal On Wheels. He will be greatly missed.
01-31-2017
Judy McKinney Fox
Such fond memories of Uncle Rome! How Moma loved him and his family! Will be so missed!
01-31-2017
Sandy Pope
I can not Believe that Roman has rent home to be with the lord. We will miss him so much he was the best Client I ever took care of. & he opened my eyes to so much in Bible. He will never be forgotten. He wasn't just a client of mine he was my best friend & was always a delight to be around. he was always so happy to know when i was coming to work to spend the day with him.. This breaks my heart but he don't have to stress over anything any more or be in pain Love you Roman McKinney with all my heart & soul - love Always- Mrs. Sandy,Makayla & Hunter Pope
01-31-2017
Carl and Ruby (Ratliff) Hale
Love and Prayers To: Rose, Jerry, Tam, & Keith
01-31-2017
Jeremy & Crystal Whisenhunt
Earl and Family. On behalf of me and my family I would like to extend my sympathy for the loss of your Dad .
01-30-2017
Sounds of Victory
Our prayers are with all the family and friends of Roman. He closely followed our singing group and was on our mailing list. May each one find comfort in these and the days that follow.
Dillow-Taylor is a third generation family-owned business...established in 1929
---
Dillow-Taylor Funeral Home and Cremation Services
P.O. Box 98, Highway 11-E, Jonesborough, Tennessee 37659
Office: 423.753.3821 Fax: 423.753.7409

Hours of Operation:
Monday - Saturday: 8am - 5pm
Sunday: 12pm - 4pm
---