01-24-2017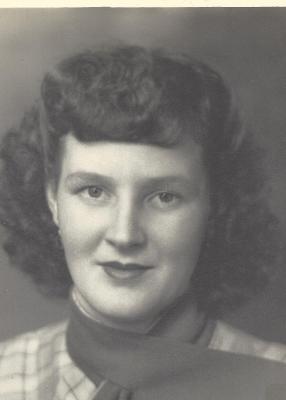 SERVICE SCHEDULE

Alice Stines Chase passed to eternal life January 24th, 2017 after several months of declining health.
She was predeceased by her husband of 55 years Hugh Chase in 2004; her parents Hill and Alma Stines; two sisters, Naomi Carroll and Ester Richardson; three brothers, Grady, Charles, and Luke Stines.
Born 1924 in North Carolina, Alice spent most of her life in Tennessee, in rural Jonesborough. Alice spent her working life as a waitress for the former Dinty Moore Restaurant and Rolf's Steak House. She also managed the former Americana and John Sevier Restaurants for a number of years, all of which she truly cherished her customers through the years. Her best role however was that of devoted wife to Hugh, loving mother to Lee and doting grandmother to Brad and Ashley.
She is survived by her son, Lee Chase and wife, Susan of Johnson City; Grandson Bradley Chase of Atlanta, GA; Granddaughter Ashley Chase of Cincinnati, OH.
She is also survived by three brothers David Stines (Jean) and John Stines (Novella) of Elizabethton, and James Stines (Wyneil) of Raleigh, NC; brother-in-law Joe Chase (Phyllis) and sister-in-law Ruth Chase. She is also survived by many nieces and nephews.
The family is most appreciative of the compassionate care provided by Lake Bridge Health Care for the past 3 years, and especially that of nurses Russell and Julie, and care provider Becky. Also we wish to express our appreciation to Smokey Mountain Hospice for their attentive association for the past few months.
Alice was a member of Central Baptist Church, Johnson City where she worshiped her Lord and Savior. Besides love of her God, her most significant contribution in life was the unconditional love she shared with her family and friends.
The family will receive friends at Dillow-Taylor Funeral Home Jonesborough on Saturday from 11 to 2. The funeral will follow at Fairview Methodist Church, Jonesborough at 2:30, with interment at Fairview Cemetery.
The family requests any remembrances (in lieu of flowers) be made to Dawn of Hope Foundation, P.O. Box 30 Johnson City 37605; Central Baptist Church 300 N. Roan Street Johnson City; or the Johnson City – Washington County Boys and Girls Club P.O. Box 5219 Johnson City 37602.



Would you like to leave an eulogy or condolence for Alice Stines Chase? If so, simply click HERE
EULOGIES & CONDOLENCES
01-30-2017
John & Barbara Stevens
May God be with each of you today.
01-27-2017
Betty White and ProLex Medical Services
Lee and family: Our deepest condolences and prayers for each of you during this sad time of loss. Mothers are special to us all and they have a special place within God's kingdom. May you have peace and comfort during this time in knowing she is there walking the shores of heaven with her loved ones. God Bless you.
01-27-2017
Joyce (Stines) Ramey
Lee, I hope you know how much I loved your Mother. She was so very special to me. I remember spending the night at your house when I was very young. The picture you used is perfect. She is so beautiful. I will miss her. Love, Joyce
01-27-2017
Michael Driver, Chaplain Smoky Mtn HHH
It was our pleasure to care for Ms. Chase during the last days of her life. Our thoughts and prayers go out to her family.
01-27-2017
Brenda Stines Frost
I'll always treasure the precious memories I have with Aunt Alice. As a little girl, her hugs and sweet smile were always so special. A few weeks ago, Dad & I visited her, & even though she was very weak, she managed a faint smile and spoke so sweetly to me. She told Dad she loved him and I know he will always treasure that memory. She has a very special place in my heart. She leaves a wonderful legacy of love for God & family. I will miss her so much and look so forward to seeing her again.
Dillow-Taylor is a third generation family-owned business...established in 1929
---
Dillow-Taylor Funeral Home and Cremation Services
P.O. Box 98, Highway 11-E, Jonesborough, Tennessee 37659
Office: 423.753.3821 Fax: 423.753.7409

Hours of Operation:
Monday - Saturday: 8am - 5pm
Sunday: 12pm - 4pm
---