01-16-2017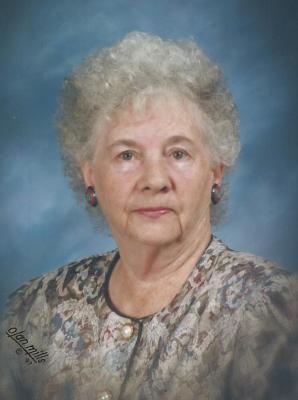 SERVICE SCHEDULE

Mrs. Ruth J. Bennett, age 90 of Jonesborough, passed away Monday, January 16, 2016 at the Johnson City Medical Center after a brief illness.
Mrs. Bennett was born in Washington County, daughter of the late Eugene and Anna Lee Vines. In addition to her parents, she was also preceded in death by her husband, Robert Theodore Bennett in 2003; and a stepson, Ted Bennett of Mt. Washington, KY in 2015.
Mrs. Bennett was a homemaker and a faithful member of Eden United Methodist Church, teaching Sunday School for over 30 years.
She leaves behind to cherish her memory three daughters, Betty (Gary) Walters of Jonesborough, Wanda (John) Bennett of Gray, and Linda (Dale) Deakins of Jonesborough; son Roy (Shella) Bennett of Jonesborough; daughter-in-law, Susie Bennett of Mt. Washington, KY; three brothers, Robert, Ralph, and Blaine Vines of Johnson City; grandchildren, Vincent (Angie) Walters, Lisa (Patrick) Ayllon, Adam Bennett, Robert (Pat) Bennett, Steve Bennett, Ellen Bennett; great grandchildren, Taylor and Emily Walters, Ethen, Austin, Cameron, and Selena Ayllon, Matthew and Elizabeth Bennett; several nieces an nephews; and her special kitty " Maggie".
The family of Mrs. Bennett will receive friends, Thursday, January 19, 2016 from 5:00-7:00 PM at Dillow-Taylor Funeral Home. Funeral services will follow at 7:00 PM with Reverend Jake Herron officiating.
Graveside services will be Friday, January 20, 2016 at 11:00 AM at Eden Cemetery.
Pallbearers will be Austin Ayllon, Cameron Ayllon, Vincent Walters, Ronnie Breeden, Brian Vines, Adam Bennett, Houston Nichols, David Carden (Cuzz), and Bryan Taylor. Honorary pallbearers will be Walter Huffine, Joe McQueen, Wayne Dulaney, Joey McQueen, Ethen Ayllon and Matthew Bennett.
In lieu of flowers, the family requests donations be made to Dillow-Taylor for the Bennett family



Would you like to leave an eulogy or condolence for Ruth J. Bennett? If so, simply click HERE
EULOGIES & CONDOLENCES
01-18-2017
Jim Taylor
In memory of a very great lady; I extend, to you, my sincere condolences on the loss of your mother. For the short time I knew her, she made an impression on me that I treasure.
01-18-2017
Angie & Doug Grissom
We are so sorry for your loss. God will comfort you in you time of need. He is receiving one of his angels. Love you guys
01-18-2017
Mr. Puddie, Little Girl, Susie and Ellen
There are never any words to ease the pain and hurt you all feeling. It seems as though we never have enough time with the ones we love. As Dad was dying, my tears fell on his forehead while I was saying, "Dad, it's okay. You've suffered enough and now it's time to go ...." Mr. Puddie and Little Girl saved their treats so that Maggie could a little something for all the unconditional love from Ruth to her. We definitely will miss her kitty cutouts and letters. I can still her laughter and "You U-ins come right on in". I hope "U-ins" don't mind, but I like share a few memories. One is Ruth and her perfectly fried chicken
01-18-2017
Mark Cannon
Dear Linda & Dale, I was sad to hear about your loss. The photo of Mrs Bennett I can see what a beautiful lady she was. I am sure she was a blessing to you both and at 90 years old I am sure she was a blessing to many. My thoughts and prayers are with you both. I hope your family will be able to recount fond memories to help with the pain of her passing. Warm regards, Mark Cannon Lamar Advertising
01-17-2017
Bill and Gail Rambo
For many years our friend Ruth was very special in church and our community. She was so very proud of her good family. We extend our love and sympathy. Bill and Gail
01-17-2017
Liz
Linda and family Thinking of you at this hard time. Prayers and thoughts are with you. Though she may be no longer here, she will always be in your heart and you will always have the memories that you all shared.
01-17-2017
Betty Hall
It was a privilege to know such a sweet woman as you were. You were such sheer joy. May God who calls our dear ones home grant them peace and rest, gives the family strength and faith to know that He indeed knows best. My sympathy and prayers to the Bennett Family . . .
Dillow-Taylor is a third generation family-owned business...established in 1929
---
Dillow-Taylor Funeral Home and Cremation Services
P.O. Box 98, Highway 11-E, Jonesborough, Tennessee 37659
Office: 423.753.3821 Fax: 423.753.7409

Hours of Operation:
Monday - Saturday: 8am - 5pm
Sunday: 12pm - 4pm
---